Relive the sights and sounds of a refugee journey
New refugees given land to help promote self-sufficiency and integrate people into local economy
, jane howard
The conflict in South Sudan is still raging and people continue to flee into neighbouring countries. WFP photographer Marco Frattini and I travelled to northwestern Kenya to hear their stories.
It took Martha 11 days to make the journey from her home in South Sudan to reach the safety of the Kakuma refugee camps in Kenya, where she can finally share a meal in peace with her seven children. With the war now entering its fifth year Martha, from a Dinka farming family, is one of the thousands of South Sudanese who continue to flee fighting and near-famine conditions.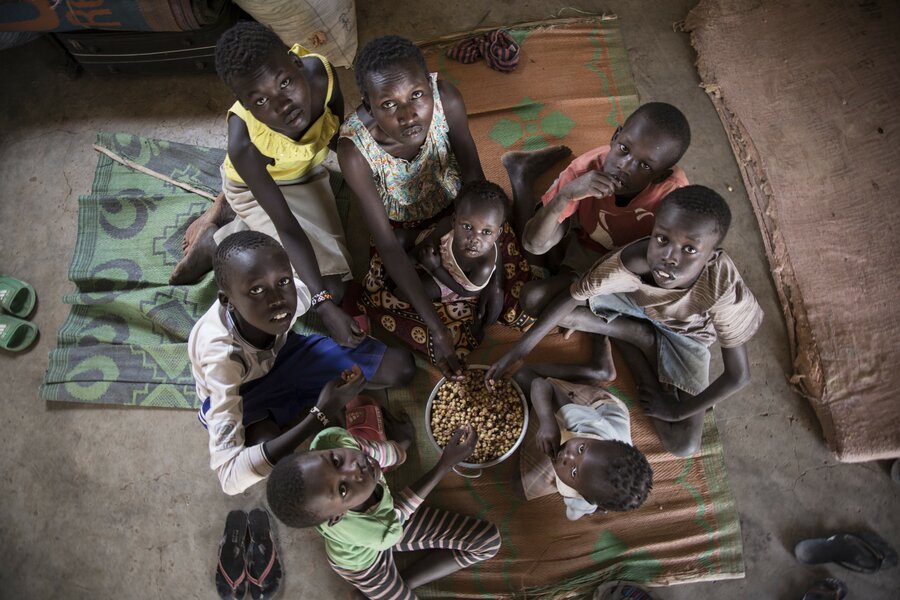 Steaming vats of beans and maize are prepared for refugees who have just arrived and those being registered for a place to live. Large families queue up on the left, smaller ones on the right.
Kakuma, home to 180,000 refugees, is a vast series of camps in the dusty, poverty-stricken region Turkana, in northwest Kenya. People pick up a monthly food allowance and take it home. They also get a proportion of their entitlement in cash, which means they can shop for their family and choose what they eat. Rhoda Achol Kongor spent her childhood in a refugee camp in Ethiopia and has lived at Kakuma since 1992. She cooks lunch for her husband Emanuel and four children.
A truck brings refugees, many from South Sudan, but others from Burundi and Somalia, from the reception centre to a food-collection point. Our photographer Marco captures the excitement of a mother about to embark on a new stage in her life.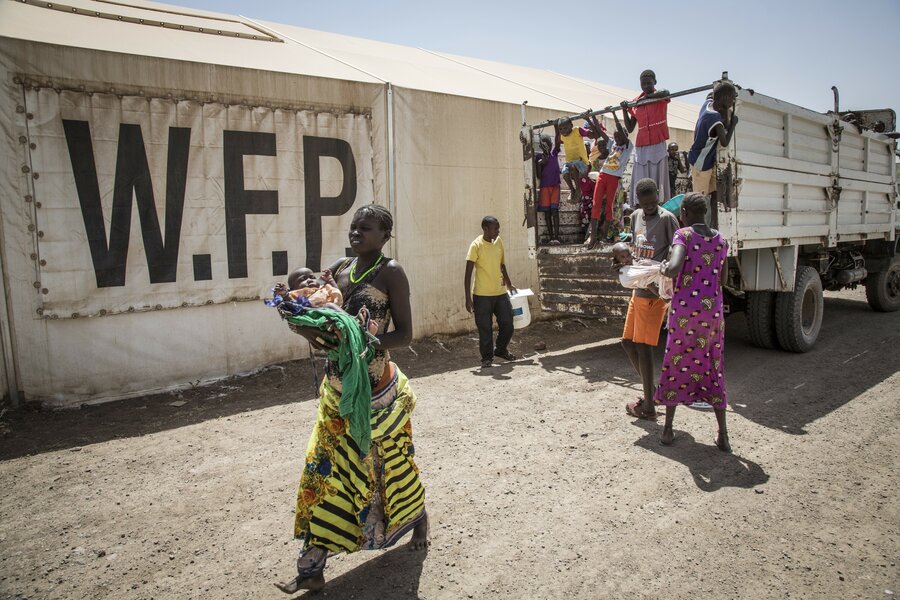 She is about to be allotted a plot of land and somewhere to live. As part of a pilot project to help make people self-sufficient and integrate into the local economy, new refugees have been given land in Kalobeyei settlement since 2016.
Turkana has been devastated by drought, and the presence of a small city of refugees strains water resources and infrastructure. Here in Kalobeyei, next to Kakuma, refugees are working their own small patches of land.
Mary Itana Simon Matambele is growing spinach and okra. She learnt how to grow vegetables from her father, who worked on a farm in South Sudan.
"Slowly, slowly, I'll be able to cook for the six children and give them a bit of variety because there's usually only beans or cereal," she says.
The project is supported by the World Food Programme (WFP), the Food and Agriculture Organization and the European Union, and is similar to a model piloted in neighbouring Uganda.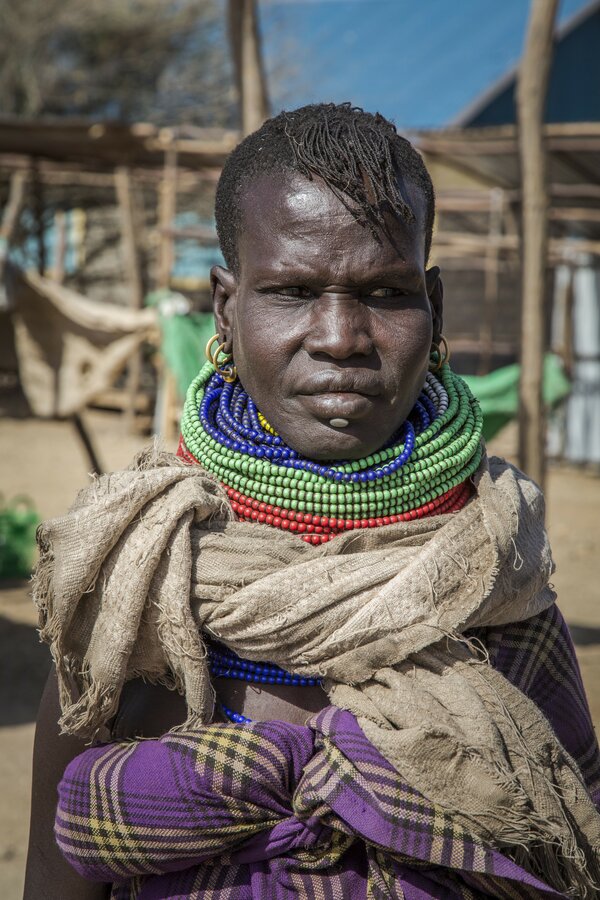 In the refugee market at Kalobeyei, Marco and I meet a local Turkana woman clutching a sack with a handful of dried beans. She tells me her money has run out and that one of the stall-holders had given her the beans on credit. Many of the locals in this remote area of Kenya are as poor, if not poorer, than the refugees.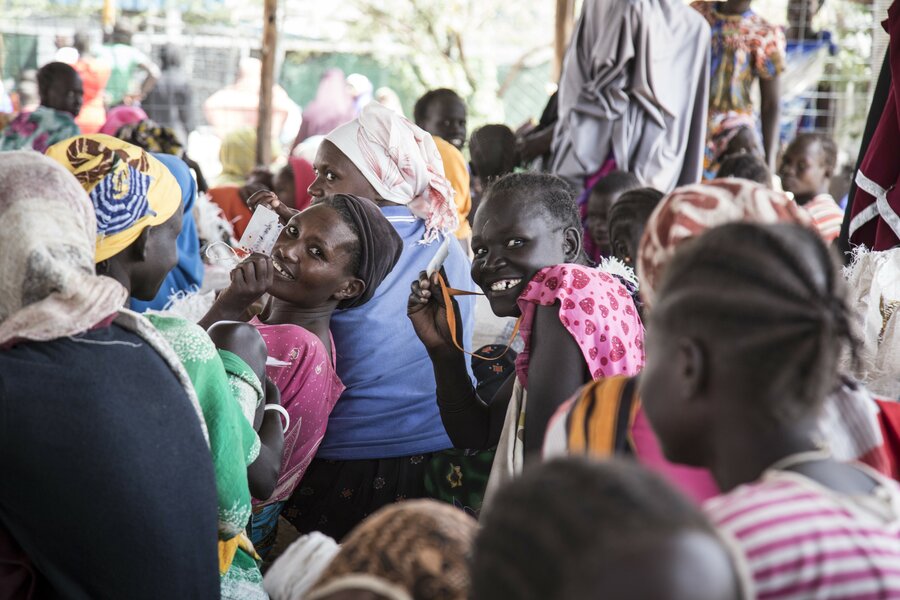 With support from donors and the Turkana authorities, local people have been trained in how to run a market stall so that they too can benefit from the money the refugees spend. Joyce Adiyeh, from Magwi County, South Sudan, with her one-month-old baby strapped on her back, was buying fresh green vegetables with part of the cash allowance she receives from WFP.