The road that changes lives
How an access road built by the World Food Programme is sparking off development in South Sudan
, Musa Mahadi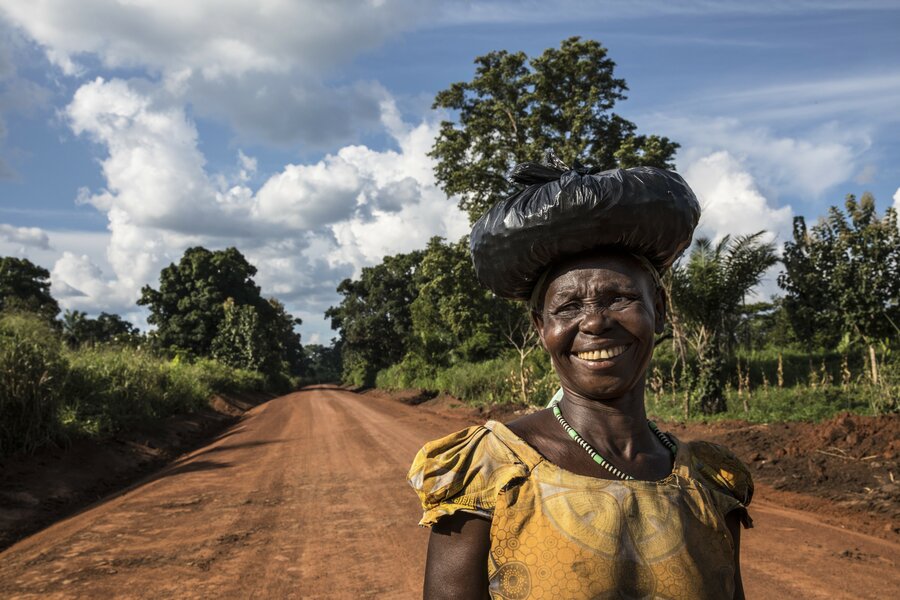 Smiling like a star on the darkest night, Yunis Suratere brims with optimism. She is walking on a newly constructed stretch of a road in South Sudan. Carrying a plastic-bag of dried cassava on her head, her mind is full of ideas. She can not stop thinking about the immense opportunities the road will bring not only for herself but for the rest of the women in her village.
Now aged 50, she was born and raised in Saura in the Equatoria region, on the west of the capital Juba. The soft-spoken mother of six says women in her village are enterprising, but lack an enabling environment and that had somehow stifled their inventiveness. But all this might change thanks in part to a new World Food Programme (WFP) project that is building roads in her area.
How it works
The project, supported by the Dutch government, aims to improve some 250 kilometres of roads, assuring year-round access to more than 20 markets for 10,000 smallholder farmers and residents like Yunis.
"Women can now start small businesses like selling pancakes by the roadsides," says Yunis Suratere. "Others will open small stalls to sell food to travellers."
All the roads targeted for rehabilitation were carefully identified as priority roads in the region by authorities and WFP. Special attention was given to roads linking farmers from source areas to markets and those connecting people to clinics and other necessities.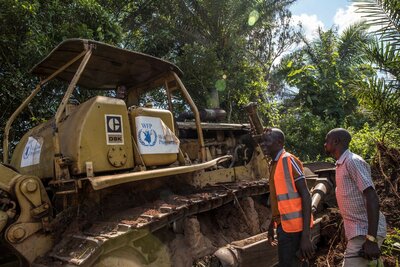 "The road is very important to our community," says Gbiabie Godwill Bullen, the Director of Physical Infrastructure in the Equatoria region. "Pregnant women could not access healthcare in time because of the poor state of the road. Now ambulances can drive and collect them when needed."
A timely boost for agriculture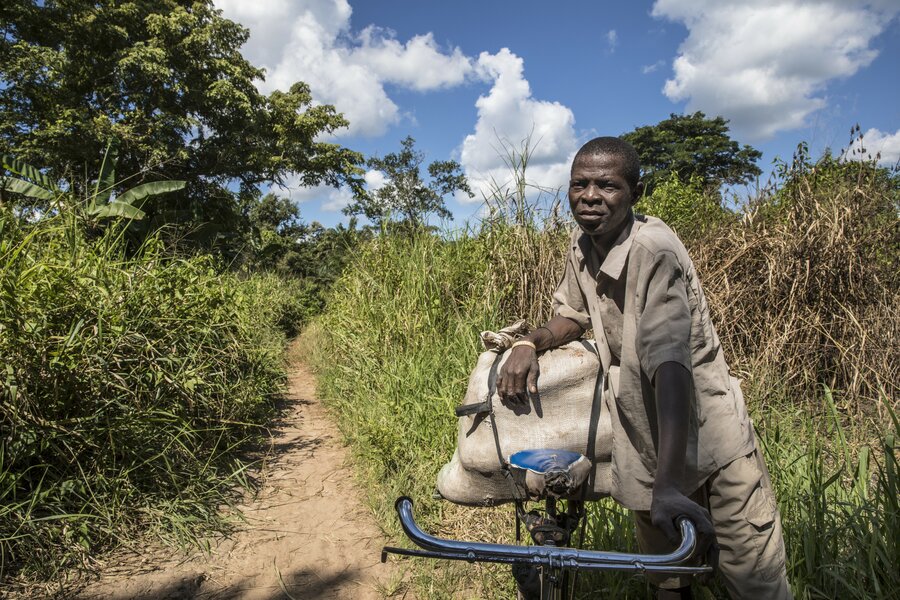 Most people in the former western Equatoria depend on agriculture and once completed, roads are widely expected to open up land to agriculture in both Eastern and Western Equatoria states, both of which had been cut off due to poor roads. Farmers like James Joseph cannot wait.
"This road is now our gateway from abject poverty."
For him, agriculture is a passion dating back to his early life, when he used proceeds from selling five sacks of maize to buy his first bicycle, a favoured mode of transport in this part of the world. Farming has been a source of livelihood ever since.
"I was a very serious farmer, I would sell maize, cassava and vegetables to raise money for my children's school fees and clothing," he says as he reminisces.
However, unable to access the main market in Nzara in western South Sudan, the future in farming seemed bleak.
James resigned himself to just grow crops only to feed his family of five children and relied on privileged family members for handouts to take care of their other needs.
"This road is now our gateway from abject poverty, " he says. "We will access markets and our produce won't go bad."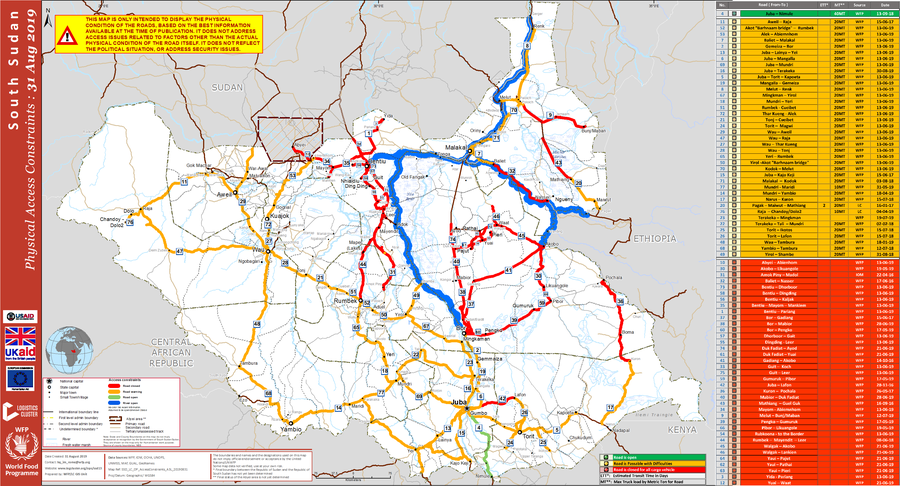 "Promoting socio-economic development is one of the pillars that informs our activities in the country," says Matthew Hollingworth, WFP's Country Director in South Sudan. "With infrastructure such as roads, people can easily access services such as healthcare and schools."
Improved access to services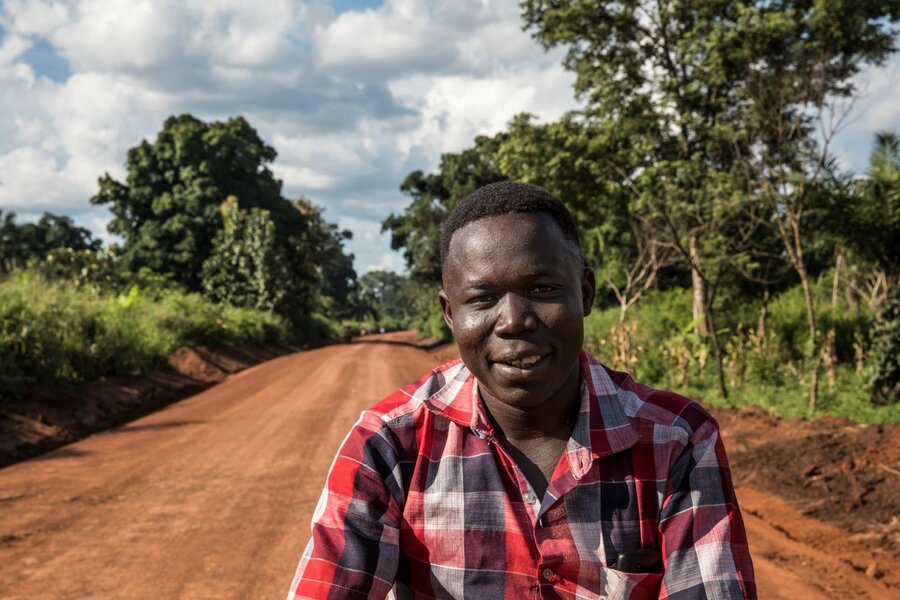 Since construction works started the number of cultivation fields have increased but farmers are not the only ones set to benefit.
Widely expected to facilitate service delivery, the road will also ease transport challenges for traders who may want to buy produce directly from farmers.
"A journey from Mugatayabongo to Yambio would take us three hours by bicycle," says Emmanuel William, a village leader in Saura. "But it now takes us half the time."
Pupils will also benefit from the road. They have been facing challenges on the way to school resulting in absenteeism. Children could skip up to three weeks in a school term.
New roads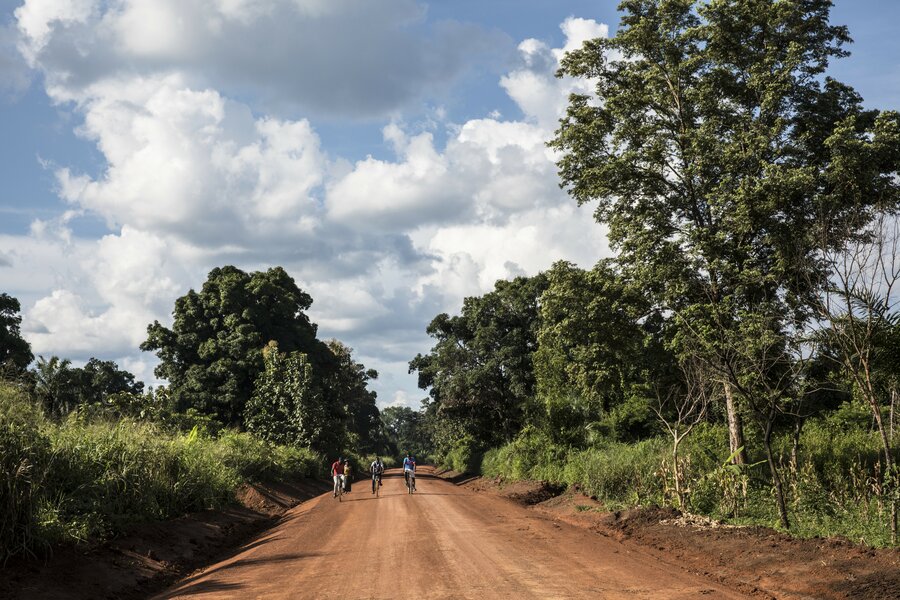 South Sudan has a road network of over 20,000 kilometres, but only 200 kilometres is paved. Decades of conflict and years of neglect have stalled infrastructure development in the country. Road travel is difficult with 60 percent of the country inaccessible especially during the six-month long rainy season from June to November every year.
With resources from the Dutch government, United Kingdom, European Union and other partners, WFP is constructing and maintaining access roads in various parts of the country. Since 2013, WFP has completed the construction and upgrade of more than 500 kilometres of roads and built over 30 structures including culverts and bridges across the country.
Learn more about WFP's work in South Sudan