Rural Women's Day: 'How we learned to dream again in Rwanda'
A project the World Food Programme runs with UN Women, FAO and IFAD, empowers people to express their potential
, World Food Programme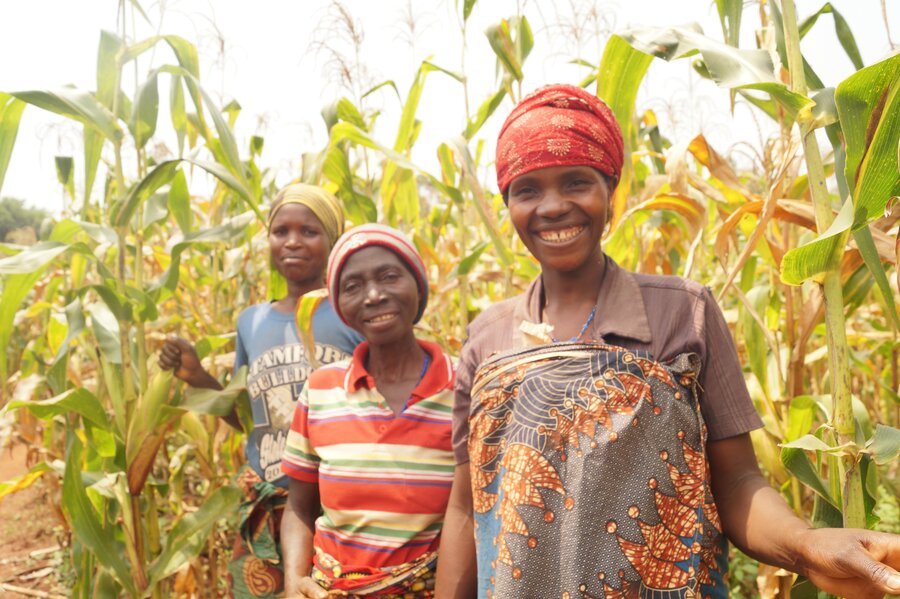 The article highlights the UN's Joint Programme on Accelerating Progress towards the Economic Empowerment of Rural Women — backed by UN Women, Food and Agriculture Organization, the International Fund for Agricultural Development, and the World Food Programme (WFP).
By Ana Paula Bedoya
The Bahoneza Cooperative is situated in one of the last remaining forest areas of Rwanda, in the southern Nyaguru District. Since 2015, this producers' association has brought together around 30 women who share one thing: the realization of their right to dream.

The cooperative, formed by the UN's Joint Programme, has reached more than 75, 000 rural women in seven countries. Building upon each participating agency's area of expertise, it provides a package of interventions, ranging from access to productive capital and extension services to training and capacity building in topics such as leadership, business skills, gender equality, nutrition and climate-smart agriculture.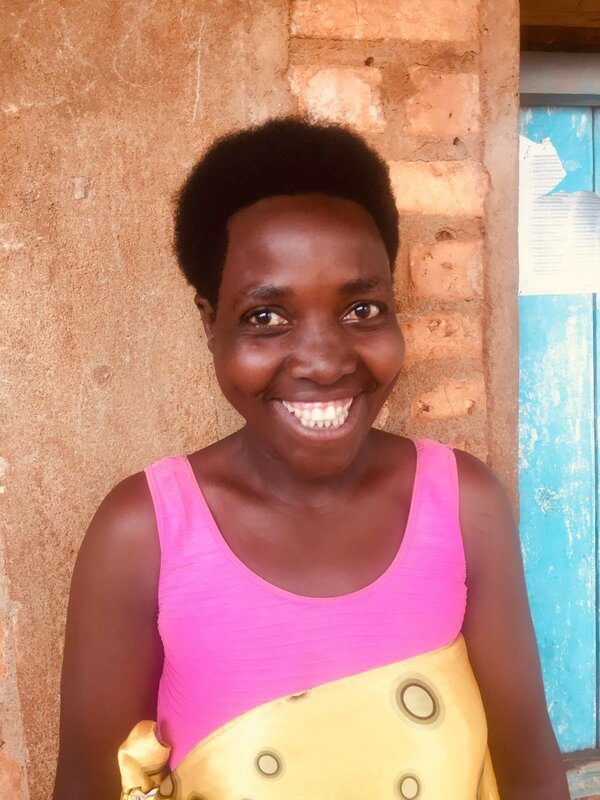 The chance to achieve their hopes and dreams is something that rural women are often denied. Despite representing more than 25 per cent of the world's population, rural women still face persistent structural barriers that exclude them from decision-making processes at all levels, impeding their economic security and personal agency.
"In recent years, we've learned how to develop a vision of what we want to achieve in life," says 23-year-old Beatrice, one of the leaders of Bahoneza Cooperative. "We've learned to have dreams and to plan towards achieving them."
She and other cooperative members share common ground. They were all ostracized from their families and community when they became single mothers as teenagers.
In rural Rwanda, heavy demands are still placed on women to maintain certain public expectations regarding behaviour, domestic responsibilities and decision-making power, among other things.
Being a single mother can result in discrimination and exclusion.
"Until a couple of years ago, I couldn't even leave my house or speak to my neighbours," says Jeanette, another member of Bahoneza. "I was completely isolated from the community and the opportunities out there."
She hopes to study mathematics and chemistry at university.
Changing one's mindset to believe in one's capacity is not easy. In societies where marginalizing rural women seems to be the norm, building the skills needed to lead and take ownership of their own lives takes courage.
"We've learned how to be bold enough to lead and gained confidence," says Jeanette.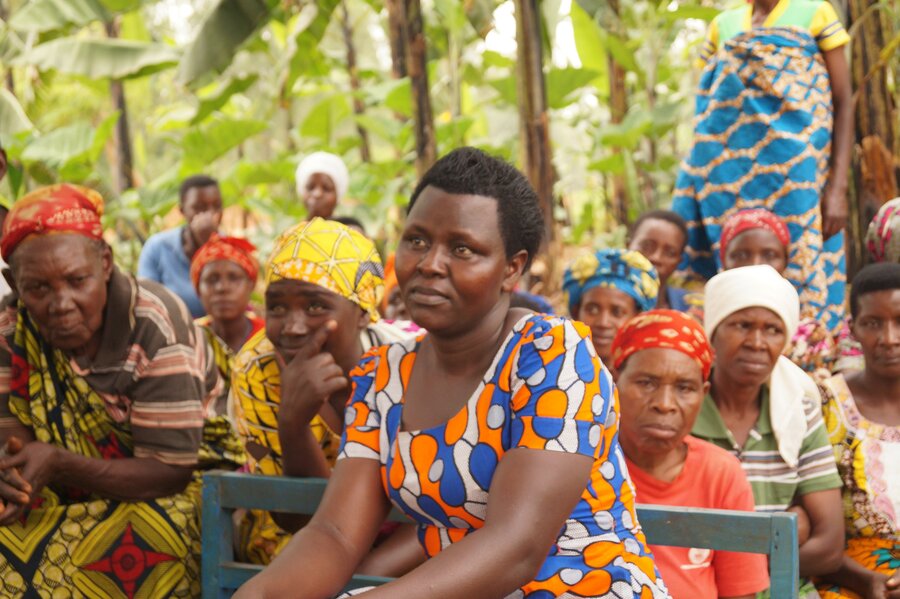 Women like Jeanette and Beatrice are now able to reposition themselves in their community, through their work with the Bahoneza Cooperative. After being trained and coached on effective management practices and leadership skills, they have gained recognition for increasing and diversifying their incomes through their own livestock, beans and maize businesses.
Incomes have been efficiently managed through savings associations and have enabled them to purchase land for the first time.
Rural women from Bahoneza also participate in leadership discussions to encourage greater levels of participation within their communities. To date, nine members of the cooperative have taken on leading roles in society. They are not discriminated against anymore, they say.
At a country level, around 40 rural women from cooperatives hold community leadership roles, such as heads of health and hygiene, security or youth committees.
The starting point on their journey has been training on the Gender Action Learning System (GALS), an empowerment methodology aimed at providing both women and men with visual tools to help planning and visualizing their future, while promoting healthier and fairer gender relationships within the household.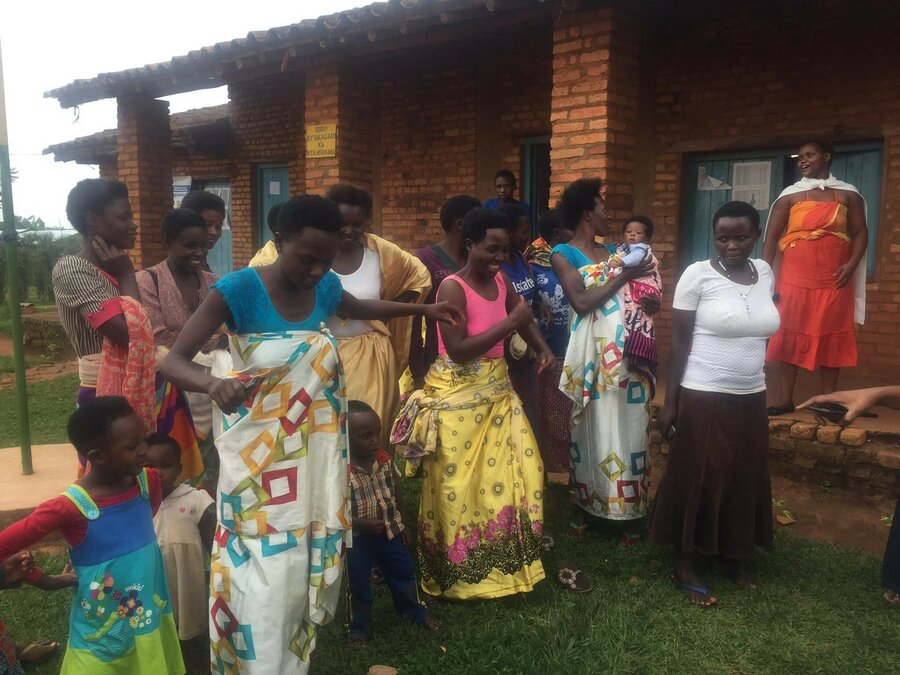 This was the key for rural women to start dreaming and building experience in leadership. Most importantly, as they explain, they did it together.
"Before, we were just complete strangers among ourselves even though we belonged to the same community. We didn't talk with each other or work together. But now we dream together," says Epifania, a co-head of Bahoneza who advocates changing gender roles.
"Part of my dream is to be able to challenge my father's mandate on how a woman should meet social norms," she says. "I don't want young women in the future to go through the same hardships I did just because I became a teenage mother."
Enhancing rural women's leadership is key to boosting local economies and improving livelihoods.
Today, on International Rural Women's Day, we must take the opportunity to bring awareness to the profound contributions rural women make to society, as well as the ways in which they are underrepresented and hindered.
Beatrice, Jeanette and Epifania are proof that, with the right support, women can come together, realize their dreams and become leaders and role models for others.