ShareTheMeal on World Food Day
People worldwide can join concerted efforts to achieve zero hunger through a simple tap on their phones — while also marking World Food Day…
, Maria Pepine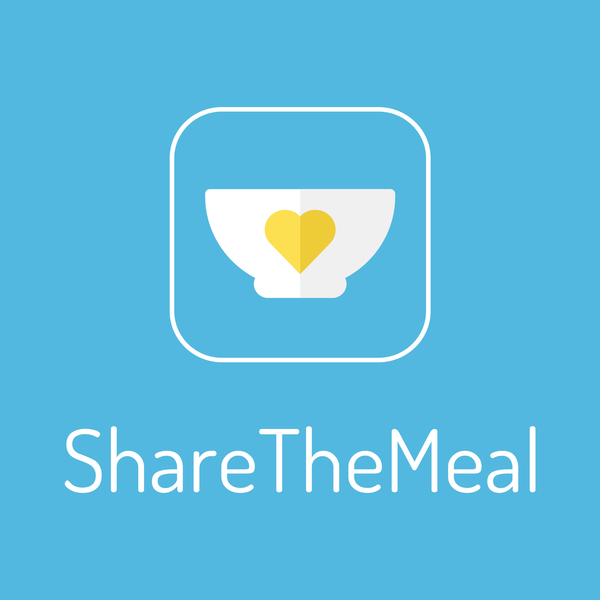 People worldwide can join concerted efforts to achieve zero hunger through a simple tap on their phones — while also marking World Food Day on Sunday 16 October.
The World Food Programme's ShareTheMeal app allows smartphone users to provide children with a school meal that supplies vital nutrition as well as fueling an appetite for learning.
This year, WFP is launching a new 'team feature' which allows app users to create and join teams to share meals together. App users will also have the option to customize their teams and decide on a specific fundraising goal. One example is a goal to pledge meals on a birthday, instead of receiving presents.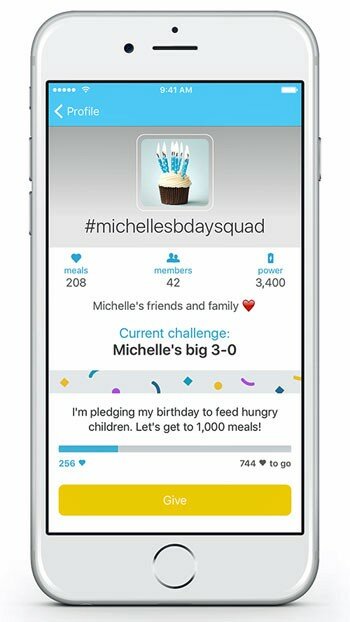 The feature reflects the importance of togetherness in the fight against hunger and in building a world where everyone, everywhere, has access to nutritious food.
The world has made real progress in fighting hunger. Over the last 15 years, 200 million people around the world have been lifted out of hunger. All countries are now committed to the new Global Goal of reaching zero hunger by the year 2030.
"We want to be the generation that achieves zero hunger," says Sebastian Stricker, head of WFP's ShareTheMeal team. "With the release of the new community 'team feature' we want to make our case even stronger: People can join or create teams in their names and make this fight their own. We encourage them to take ownership and be responsible in the effort to make hunger a thing of the past."
ShareTheMeal's latest goal is to provide school meals for an entire year to 58,000 children aged 6 to 13 in Zomba, Malawi, an area particularly affected by the El Niño drought. A donation of as little as US$ 0.50 can make a difference.
School meals are a sound investment in the next generation, which is why WFP provided snacks or meals to over 17 million children in 62 countries last year. They nourish children's bodies and feed their dreams. WFP also works with the governments of developing countries on Home Grown School Meals programmes. These involve sourcing supplies locally from smallholder farmers, so children get fresh and more varied foods, and farmers and traders can grow their businesses and benefit the community as a whole.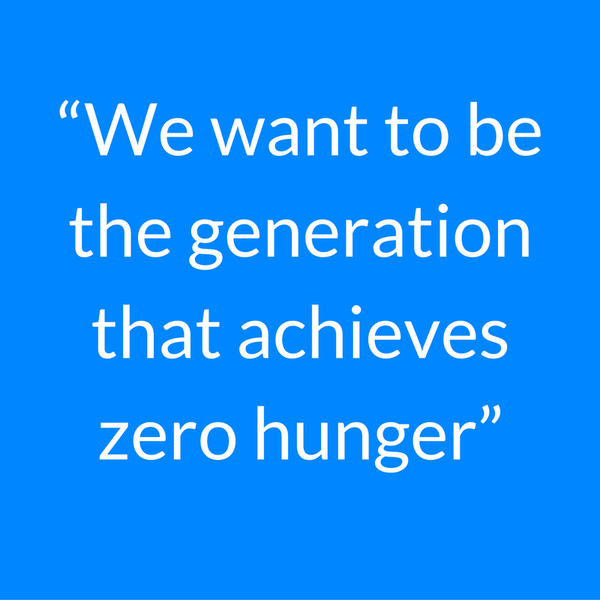 ShareTheMeal's 630,000 users to date have donated more than 8.3 million meals worth US$ 4 million, providing school meals to 20,000 Syrian refugee children in Jordan for a full year; supporting 2,000 mothers and their children in Homs, Syria, for a year; helping 1,400 Syrian refugee children in Beirut; and then supporting 1,500 Syrian refugee children in Bar Elias in Lebanon's Bekaa Valley for a year.
Learn more about ShareTheMeal, including how to download the app and start your new team.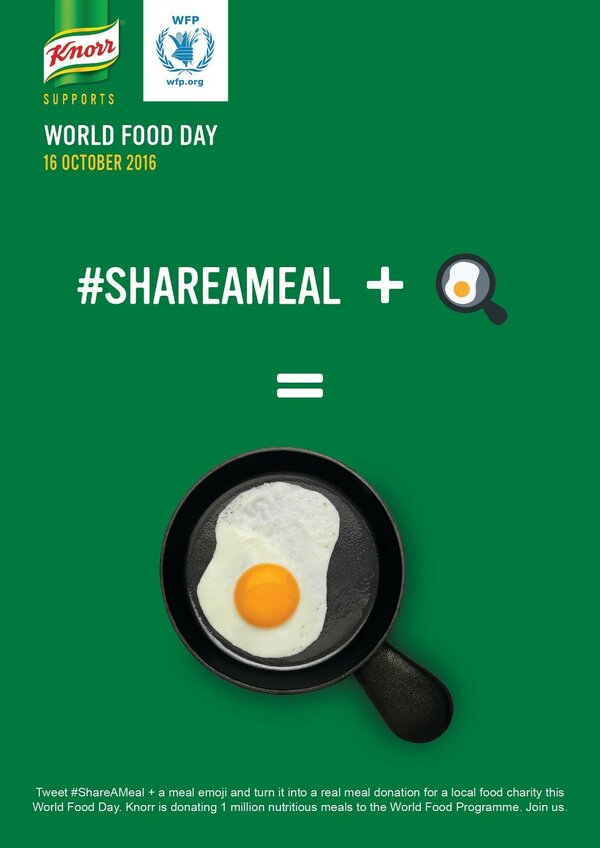 Private sector support for World Food Day
The World Food Programme's private sector partners are rolling out campaigns and other activities around the globe for World Food Day to raise awareness and funds and engage employees to help build a zero hunger world.
KFC, WFP's largest private sector partner, is launching its tenth annual 'Add Hope' campaign, where their employees will ask customers to make a donation in one of their 15,000 restaurants worldwide for WFP's school meals programme. Add Hope is the world's largest private sector initiative in the fight against hunger.
Fashion designer Michael Kors' 'Watch Hunger Stop' campaign, now in its fourth year, helps fund WFP school meals through a variety of channels, including the sale of a limited-edition watch and fitness tracker. Additionally, customers can trigger donations by using an exclusive Snapchat filter or by sharing a photo of themselves in a Watch Hunger Stop t-shirt, given away at select Michael Kors stores.
Knorr, a long-time WFP partner, is raising awareness about World Food Day through a global social media campaign that highlights the fact that 1 in 4 people do not get the essential vitamins and minerals they need to live a healthy, active life. People who post a tweet using their favourite food emoji along with Knorr's #ShareAMeal hashtag will receive a "real-moji" in response — a real-life photo recreation of the food emoji. Knorr worked with photographers and food stylists to bring to life ten different food emojis, representing popular dishes from around the world. For the third year running, Knorr will also make a donation equivalent to 1 million school meals to the World Food Programme to help school children around the globe.