'Tell your mind that you can do it'
A first-hand account of balancing a humanitarian career and a young family in Ethiopia
, Paul Anthem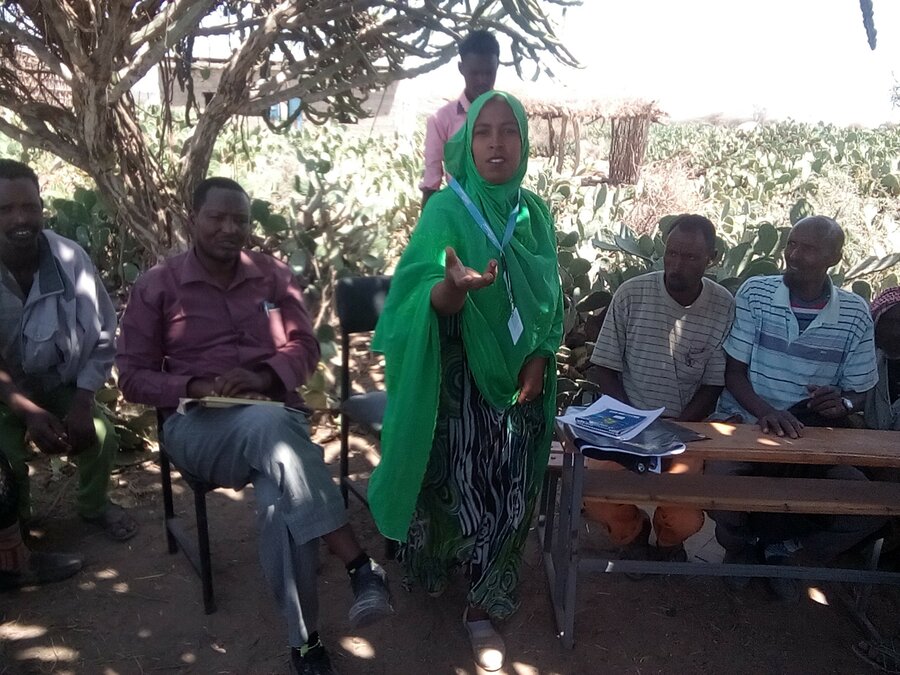 Maria Suleiman always wanted to be a humanitarian. Apart from her young family in Somali Region, Ethiopia, her greatest happiness lies in making a difference to people's lives. Here Maria explains how she balances her job at the World Food Programme (WFP) with being a dedicated parent, and describes the one moment that she always looks back on with a sense of pride.
Always wanted to join WFP
"I used to hear about WFP when I was working with NGOs and Government offices. Whenever I saw WFP trucks I would say: "Oh my God" — I loved it! I love to assist and to help people, and compared to other organizations, WFP definitely reaches the people.
"I love to assist and to help people."
Eleven years ago my husband, who was then my boyfriend, saw a job advertised. He called me and said: "It's exactly what you have, the experience you have." I asked him only one question: "What organization is that?" He told me it was WFP and I said: "I will go then!"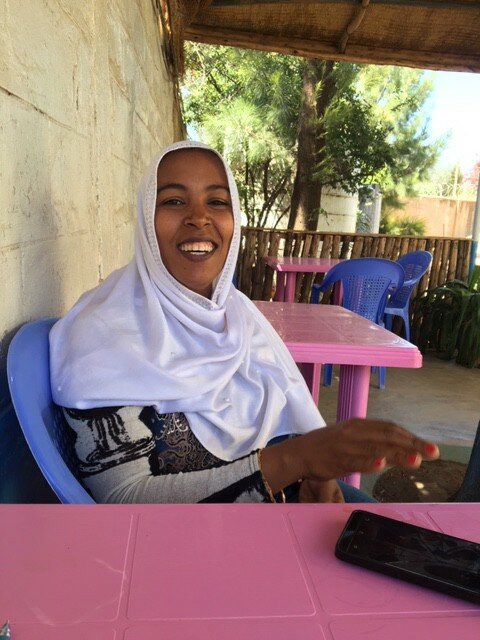 My job as a monitoring assistant includes ensuring food is sent to to various locations. I also monitor the food after it's delivered, going to the field and checking it has arrived and that it's distributed properly.
I've also done temporary deployments in Addis Ababa, working on cash distributions and then on approving and releasing food to camps. These deployments are important for the morale of the staff and for gaining experience.
Balancing family and career
There are three female food monitors out of a total of 16 based in Jijiga, in Somali region. It's kind of difficult but you can do it. It's especially difficult when you become a mum, though, because you still need to go to the field.
I have three children, two boys and one girl, aged 4 to 8. When you are in the field, every thought of yours will be at home — how are my children? Did they come home from school? I can do this because I have support from my family. My mum is always there for me, thanks be to God. My husband Fikre works for the Government, he's very supportive.
People's attitudes here are quite modern. Things are getting better. But sometimes men cannot understand the pressure women are under. They only see that you are in the office or that you need to do this and this and this. They do not consider that we have more responsibilities, what with household activities, childcare and taking care of the family.
"I used to go to the field when I was nine months pregnant, so you can do it. You have to tell your mind that you can do it."
Recently at work we participated in a staff survey and one of the issues it touched on was gender equality. We took this as an opportunity to ask for a nursing space for mothers at the Jijiga office.
My advice for women who want to do this type of work is not to be afraid, to just start. The main fear of women is going to the field when you have a family, when you are pregnant. I used to go to the field even when I was nine months pregnant, so you can do it. You need to tell your mind that you can do it and that you can be successful.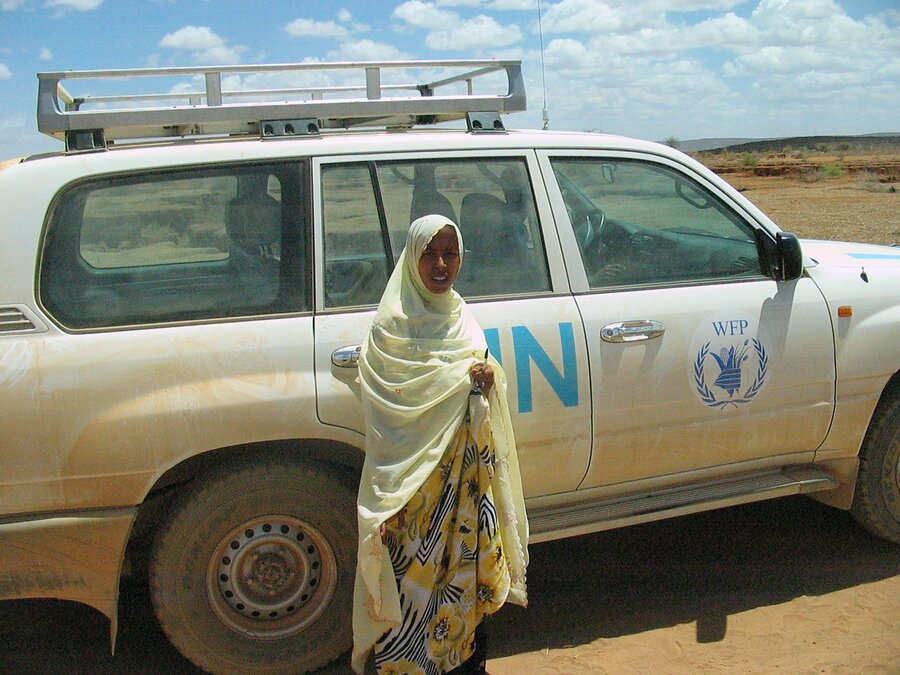 Proudest moment
I feel proud every time I look back to October 2016, when a private German company was ready to provide US$300,000 for a project helping refugees in Jijiga to support themselves.
As part of the agreement with the donor, we needed to share stories from Shedder refugee camp. We sent a photographer out to take some photos and one story that stood out was that of a woman selling milk to other refugees.
"Knowing that I played a part in helping make refugees' lives a little better makes me happy."
I remember walking 3 km to go and interview her. She'd fled the war in Somalia with her 11 children after losing her son, sister and eight other family members. Through WFP livelihood projects she'd been able to buy and sell sheep and goats until she could eventually set up a small grocery store. The income meant she could support her family and even buy a computer for her son to go to college.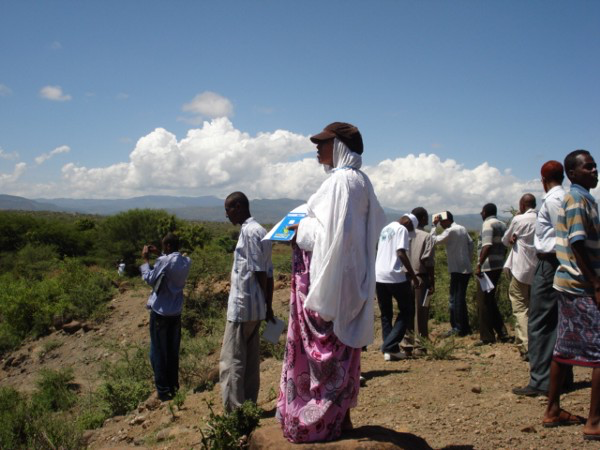 The story must have resonated with the donor. Soon after, we got the US$300,000 to support further livelihood projects including gardening to grow crops, animal fattening and husbandry, bee-keeping and the running of small cafeterias. Knowing that I played a part in obtaining support for more of these activities and in helping make refugees' lives a little better makes me happy whenever I think of it.
The best thing
The best thing about my job is reaching the people. Sometimes we will go to a district and we need to discuss with local administrators how to make sure the food successfully reaches the people it's intended for. Then when you see the smile of the beneficiary when the food arrives, you feel a sense of achievement — that is the best thing."