Ten fast facts you may not know about the United Nations' humanitarian airline in South Sudan
Learn more about the biggest humanitarian air operation in the world managed by the World Food Programme (WFP)
, Tomson Phiri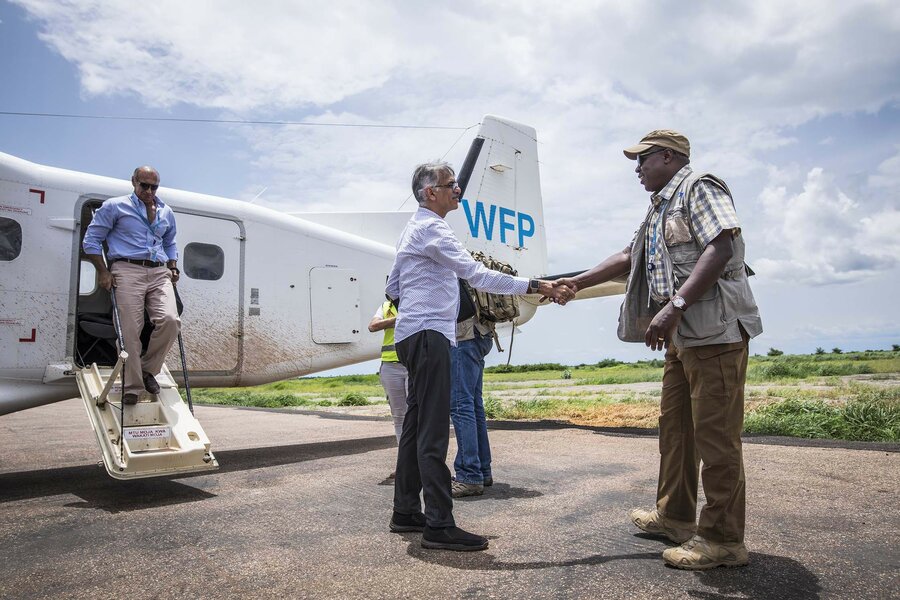 Decades of war before secession from Sudan and a devastating five-year civil war after independence have stifled South Sudan's growth and stunted any infrastructure development.
The world's youngest nation remains one of the poorest and least developed countries in the world, and at the same time, is tragically one of Africa's most complex humanitarian crises and requires a massive international response.
Some 8,000 aid workers rely on the United Nations Humanitarian Air Service (UNHAS) to reach the country's seven million people in need of assistance. Without UNHAS, aid agencies would be unable to provide support to many remote, isolated communities where suffering is deepest because they are hard to reach by land due to insecurity, vast distances and little infrastructure.
UNHAS, which is managed by WFP, operates its largest humanitarian air operation in the world in South Sudan, providing passenger and light cargo services to nearly 300 organizations and flying to at least 56 regular locations every month. These 56 places exclude "unscheduled destinations" like evacuations — something the team must deal with on a near-daily basis. The air service is a lifeline for many people.
Here are some facts you may not have heard before about the service:
1.UNHAS has a fleet of 14 passenger aircraft consisting of 10 fixed-wing planes and 4 helicopters. This is the highest number of aircraft in any UNHAS operation globally. The second largest fleet is in the Democratic Republic of Congo, with a total of seven aircraft, followed by Sudan, with six aircraft.
2. South Sudan is the largest UNHAS operation in the world. UNHAS operates in 15 other countries. In South Sudan, UNHAS transports an average of 1,800 passengers per week.
3. In 2017, UNHAS flew a total of 88,000 passengers and 1,600 metric tons of light humanitarian cargo for 284 organizations to 55 regular destinations — again, the most transported by any UNHAS operation globally.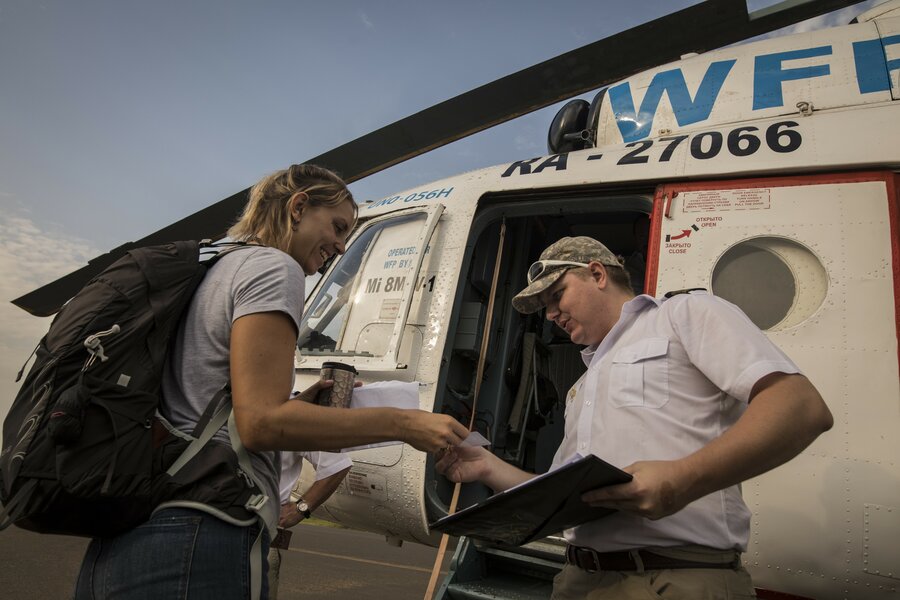 4. In 2017, UNHAS in South Sudan flew 1.84 million miles — equivalent to 74 trips around the earth, and more than many domestic commercial airlines.
5. More than 90 percent of airstrips in South Sudan are unpaved. Only four in South Sudan are paved: Malakal, Paloich, Wau and the main airport in the capital, Juba. The remaining airstrips consist of gravel and sometimes even black cotton clay, making landings often impossible in the rainy season.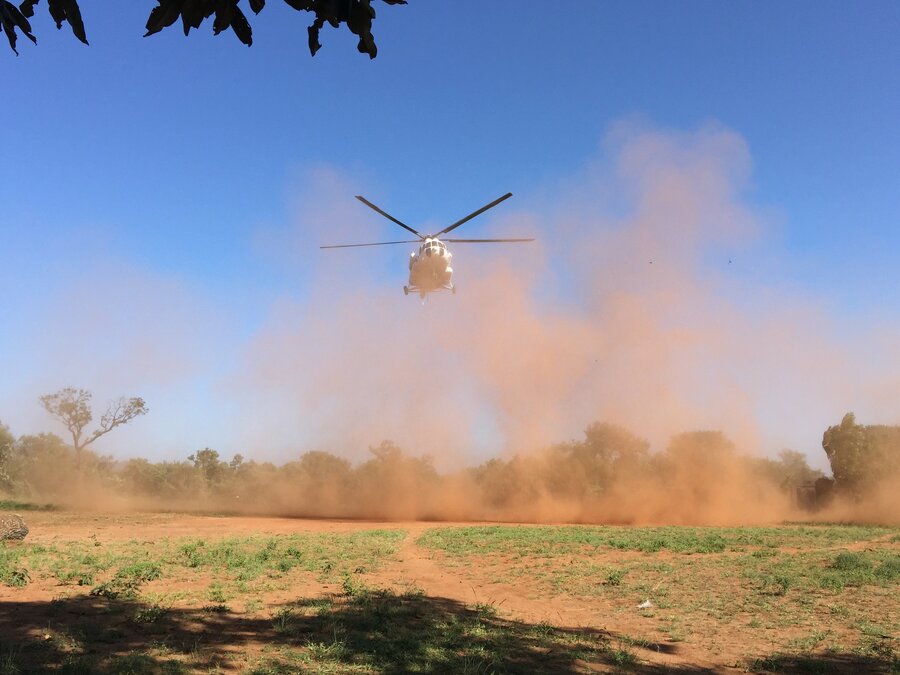 6. UNHAS also performs emergency flights, in cases of medical evacuations and relocations of staff to safer places because of insecurity. In 2017, the service provided 159 medical evacuations and 422 security relocations.
7. UNHAS uses four Mi-8 helicopters in the country. The Mi-8 is a workhorse and well suited for the rough environment in South Sudan. Its maximum take-off weight is 11,800 kg — equivalent to the weight of two adult male African elephants.
8. The UNHAS team is present in 11 strategic locations across South Sudan, and is comprised of professionals with different areas of expertise including pilots, engineers, flight dispatchers, flight attendants, and air traffic controllers. Its staff totals 150 people representing 27 nationalities, including South Sudanese.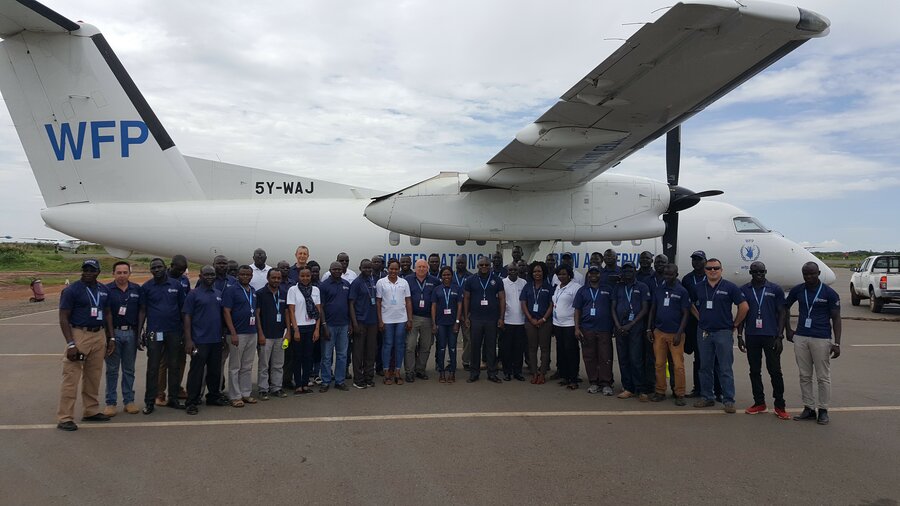 9. While some funding is generated by ticket sales and other services, UNHAS relies on the support of donors: including the United States of America, United Kingdom, Japan, European Union, Germany and the South Sudan Humanitarian Fund.
10. Given UNHAS' expertise, it also manages WFP's other aviation projects, including airdrops, airlifts and the use of air assets in the Logistics Cluster.