Ten numbers to understand the Rohingya crisis — and what's being done about it
A year ago this week, hundreds of thousands of Muslim Rohingya, long established in Myanmar's Rakhine state but never granted citizenship…
, World Food Programme
A year ago this week, hundreds of thousands of Muslim Rohingya, long established in Myanmar's Rakhine state but never granted citizenship, streamed into neighbouring Bangladesh to escape a military onslaught. Many of the refugees have spoken of extreme violence at the hands of the army and its civilian allies. Their exodus has triggered one of the world's most acute humanitarian crises.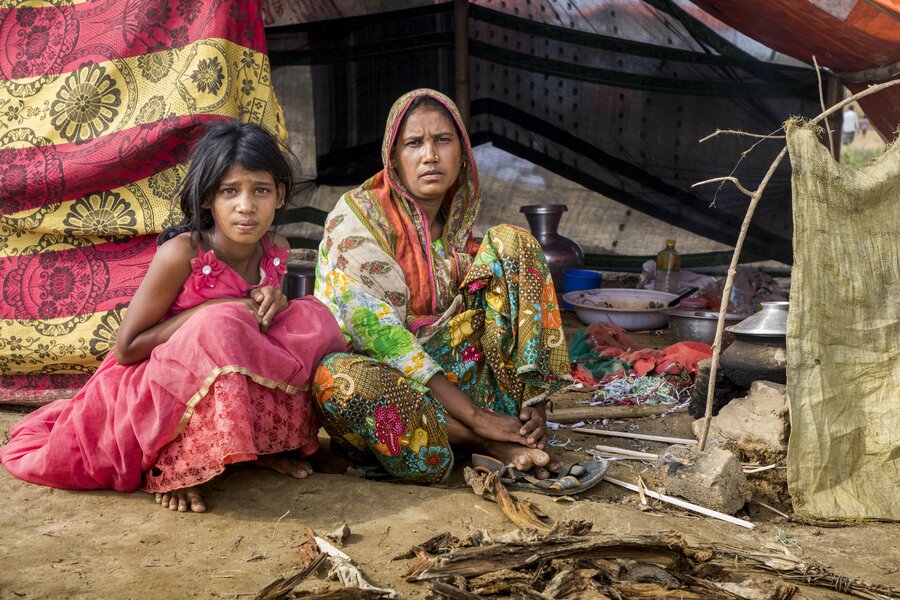 1) 706,000 Rohingya people have fled Myanmar since the army there, in response to attacks by Rohingya separatists, moved in against the largely stateless community. Reported atrocities include murders, rape and the burning of hundreds of villages.
2) 918,000 Rohingya now live around the city of Cox's Bazar, where some members of the community had already fled persecution in previous years. The refugee camp at Kutupalong is the largest on the planet. Already highly fragile, the coastal ecosystem has now been further wrecked by deforestation.
3) 8o percent of those who have found refuge in Bangladesh are women and children. Fertility rates are high among the Rohingya; child marriage is common. Marrying off young girls is sometimes seen as a way to ward off violence and sexual attacks — as well as a better chance of keeping the girls fed.
4) 80 percent of the Rohingya refugees depend on humanitarian assistance. But overall, 1.3 million people require some form of aid. The presence of the refugees, who now outnumber locals, has piled pressure on scant resources. In what used to be a region of long beaches and woods teeming with elephants, tourism has dried up.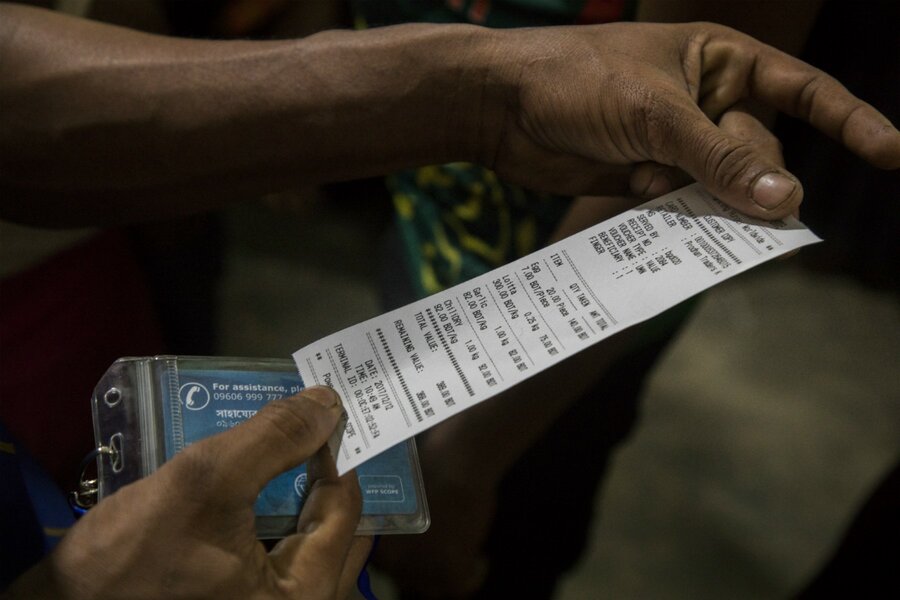 5) 866,000 refugees are receiving a mix of in-kind food and e-vouchers from the United Nations World Food Programme (WFP). The e-vouchers keep markets alive and offer the refugees some dietary choice. But at a cost of US$800,000 a day, the organization needs US$110 million to ensure everyone gets enough to eat until next January.
6) 1,068 learning centers serve more than 100,000 children in the camps. The students benefit from hot meals and nutrient-dense biscuits. In humanitarian emergencies — but also in poorer countries more generally — school meals tend to keep children in class and relieve economic pressure on their families.
7) 100,000 refugees could be relocated to the neighbouring island of Bhashan Char, identified as a destination by a Bangladeshi government anxious to ease the strain on Cox's Bazar. Humanitarian organization do not oppose the idea in principle, but have stressed that any relocations should be voluntary.
8) 212,000 households — almost the entire refugee population — have been given shelter upgrade kits to help them cope with some of the region's harshest monsoon conditions. Construction has begun on mid-term shelters, which can withstand stronger winds.
9) 88% of monsoon paddy fields in parts of Rakhine state, back in Myanmar, remain uncultivated. An overnight curfew is still in place. Northern Maungdaw and Buthidaung townships, where the violence was intense and agriculture has been most severely disrupted, both had big Rohingya majorities until last year.
10) 9,500 Rohingya have crossed into Bangladesh since the beginning of the year. This is a sharp tapering off from 2017's hundreds of thousands. By now, however, most Rohingyas have fled Myanmar, so the number may reflect the end of what has been a huge, conflict-driven population shift. Myanmar has agreed to take back the Rohingya, but at a slow pace and amid doubts that most will wish to go back.
Written by Andre Vornic
Learn more about WFP's work with the Rohingya community in Cox's Bazar, Bangladesh.