Veteran World Food Programme (WFP) communications officer describes aftermath of Cyclone Idai in Mozambique
, Simona Beltrami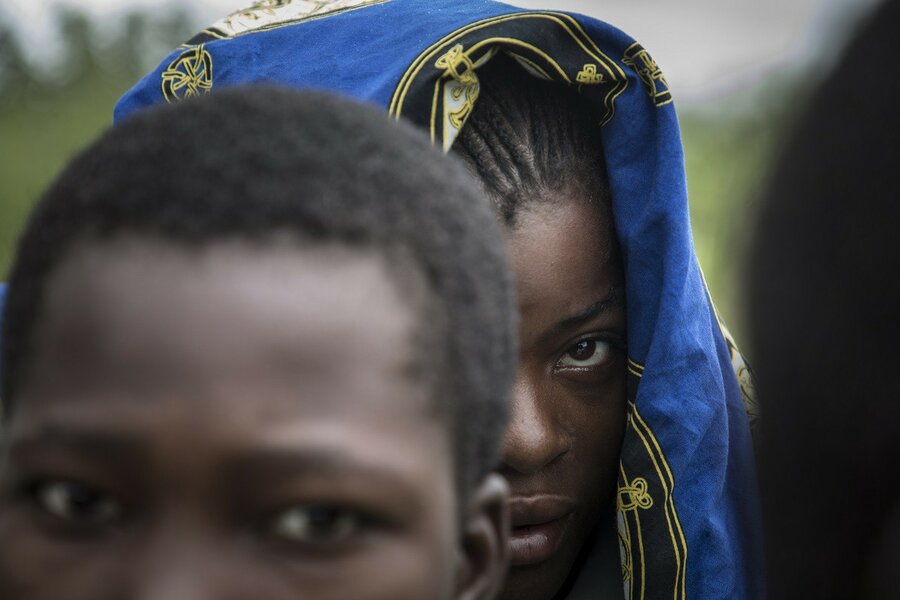 The line on the WhatsApp voice call cracks and chops but, with most communications infrastructure and power lines swept away by the cyclone two weeks ago, this is as good as it gets.
"We got in on the first flight to arrive in Beira after the airport was reopened, just over 24 hours after Idai hit," says Gerald — 'Gerry' — Bourke, WFP's Regional Communications Officer for Southern Africa.
Although tropical storms are a frequent occurrence in Mozambique, Beira had never taken a direct hit before. The city was not built to withstand one, and it shows. "The fury of the cyclone that pummelled the city for more than 24 hours did not leave one single building intact: roofs were ripped off, walls caved in, the streets were strewn with uprooted trees and fallen power lines. All of the city's 17 hospitals and clinics had been either destroyed or severely damaged."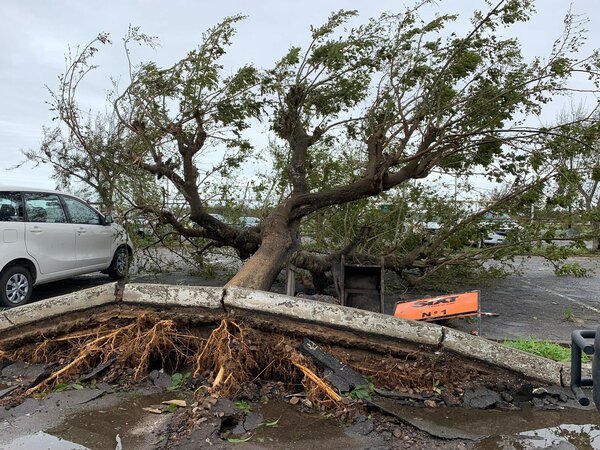 WFP premises were also badly hit. "The roof of our warehouse had come off completely — as if someone had opened a tin can. Luckily, when the cyclone was announced, local staff had spent hours and hours wrapping all the food stocks three times in plastic sheeting. Thanks to their quick thinking and hard work, the food was all salvaged."
Although more stocks were airlifted and trucked in, having food ready to distribute came in handy as thousands of people started to congregate in the buildings that had survived the storm, mainly churches and schools.
"In the eyes of the survivors you could read the deep trauma they had suffered, the agony of knowing everything they had was now gone," Gerry recalls. "There was this woman with two young children and a baby. She was alone and had lost her home. Her gaze spelled a silent, agonizing question: 'what does the future hold for us now?'".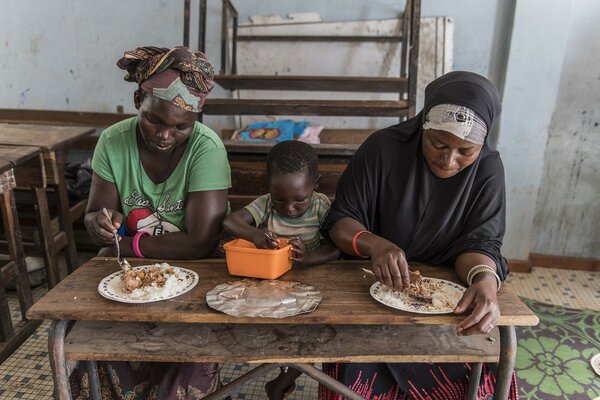 With 18 years of WFP experience under his belt, Gerry has seen his share of emergency situations. He was in Banda Aceh, Indonesia, just after the 2004 tsunami had washed the city away. "The scale of the devastation might be different, but for those who survive, the pain of the loss and the agony of having to build their lives over from scratch are very much the same," he says.
If things were bad in Beira, further inland where the cyclone brought days of torrential rains in its wake, the situation was much worse.
"The first hours and days were a race against the clock to identify survivors and take them out of harm's way," says Gerry. "People were crammed on rooftops or elevated patches of land; there were families with young children perched on tree branches. At night, rescuers could hear the distressed cries for help of those trapped in rising waters. Sometimes, a 'safe' place would still be flooded up to knee level — an improvement for people who had been neck-deep in water until then. When people could not be airlifted immediately, we would drop boxes of fortified biscuits from the helicopter, so they would have enough energy to survive until they could be rescued."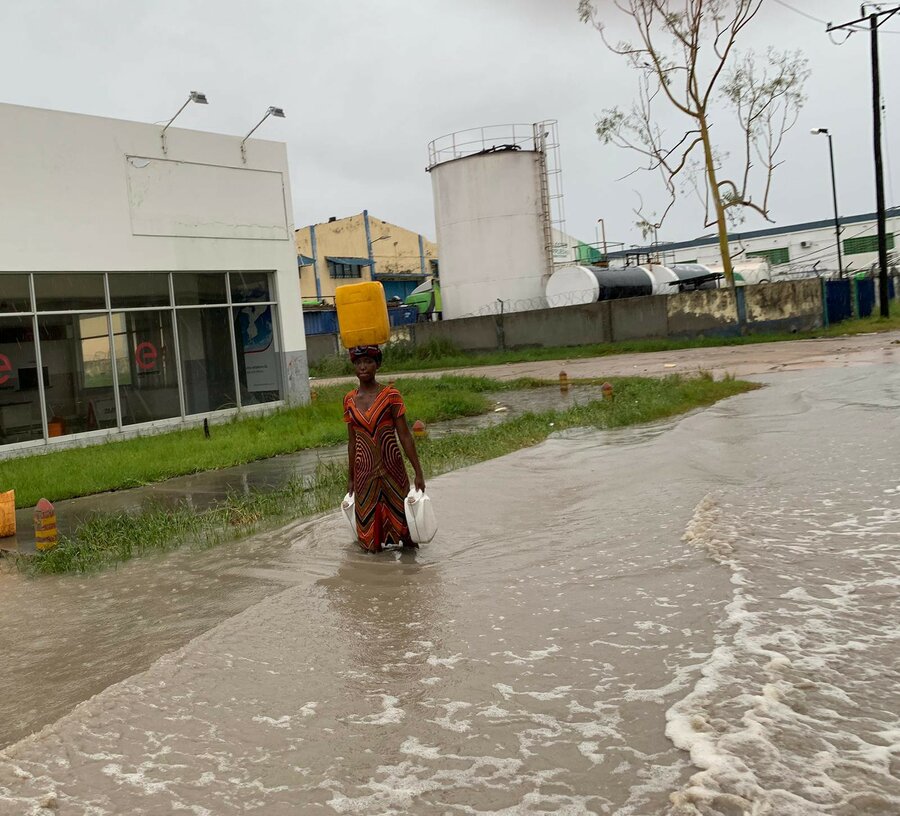 The rains brought by the cyclone continued for days, hindering rescue operations and making it difficult to assess the exact extent of the damage and needs.
"It was only a few days later, when the cloud cover opened up a bit and we received satellite imagery from the European Space Agency, with which WFP has a working agreement, that we realized the catastrophic proportions of the disaster," Gerry explains.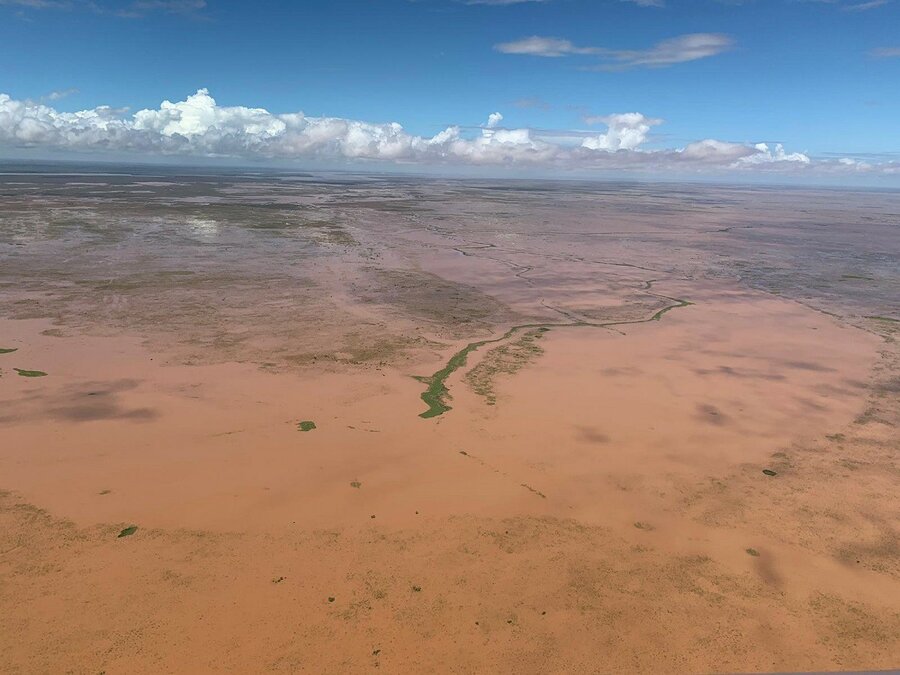 "Satellite images showed enormous expanses of water — which one colleague described as 'inland oceans' — standing where villages and farms used to be. Half a million hectares of crops, mostly maize, were just wiped out, weeks before the year's only harvesting season. It will take years for these people, who are mainly subsistence farmers working small plots of land, to get back on their feet."
Almost one hour into our call, and at the end of yet another long day of running around gathering content and responding to media requests, Gerry's narration is incessant, his Irish lilt unfaltering. "You must be tired," I suggest.
"This has actually been a very energizing experience," he says of the almost three weeks he has already spent in Beira. "It reminded me of the reasons why I joined WFP. I did not join to be a slave to e-mails," he jokes.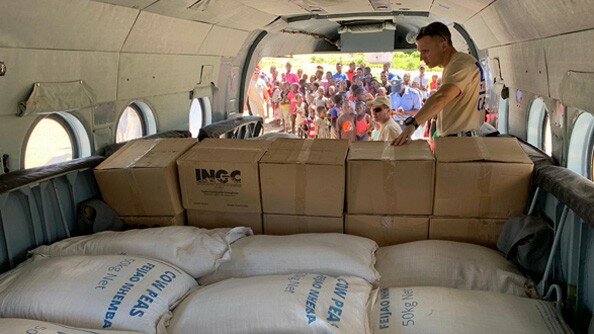 "Far too often and for far too long, you get bogged down in the bureaucratic aspects of the job. This puts everything back into the right perspective, it restores your faith and motivation. From the local colleagues who turned up for work despite having suffered damage in the cyclone to all those who flew in to help with different aspects of the work, WFP has an amazing team on the ground and I felt privileged to be part of it."
So far, WFP has reached more than 500,000 people in Mozambique with food assistance. Please donate now to help WFP continue saving lives.