How optical character recognition and messaging apps could help fight malnutrition in Congo
, Jean-Martin Bauer
Getting nutrition data from the Republic of Congo's remote health centers is a notorious headache.
Health workers fill out log books by hand on a day-to-day basis. Once a month, they compile a report that is sent to a district officer, by whatever means of transportation is available. The district officer compiles the data for a district before passing on a summary to a departmental head at the Ministry in the capital, Brazzaville. The lag time typically amounts to five weeks — or more.
By the time the information is analyzed and shared, it is stale. Occasionally, the data is lost at some point in the chain.
For everyone involved, it's a frustrating process.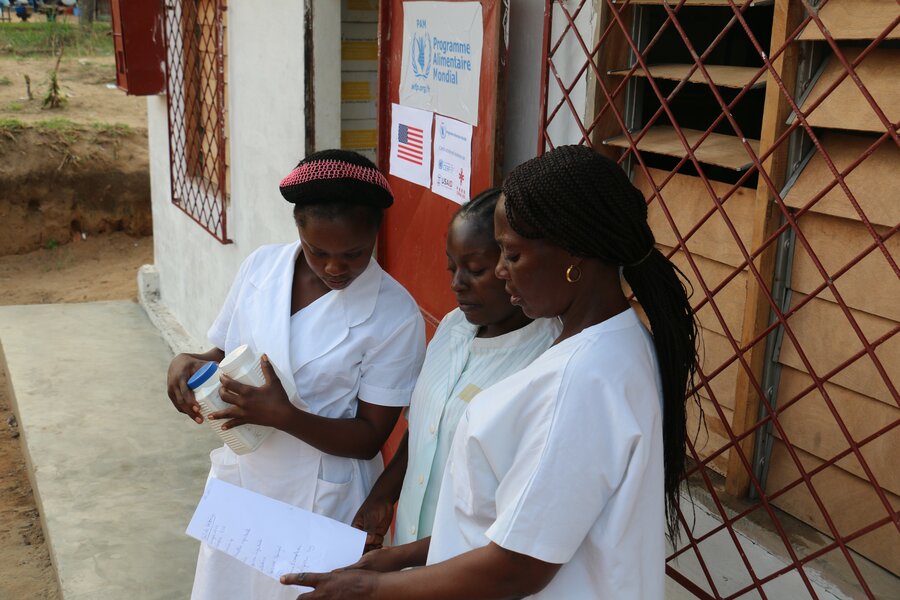 A team of enterprising people from the World Food Programme (WFP)'s nutrition division and Charitable Analytics International (CAI), a global non-profit that leverages data for social good, are now working with Congo's government to change this.
According to World Bank data, the mobile subscription rate in Congo stands at 96 out of 100 people. Connectivity is good and many people carry smartphones. Could this be the key to a new way to deliver fresh information?
Meza: the table that turns tables
This is how Meza was born. Named with a word that means 'table' in many central African languages, this solution allows health workers to snap a picture of the log book with their smartphones and send it to a dedicated WhatsApp number. Meza 'reads' the log book though optical character recognition, and classifies the data into a neat, machine-readable table. Ready to be analyzed.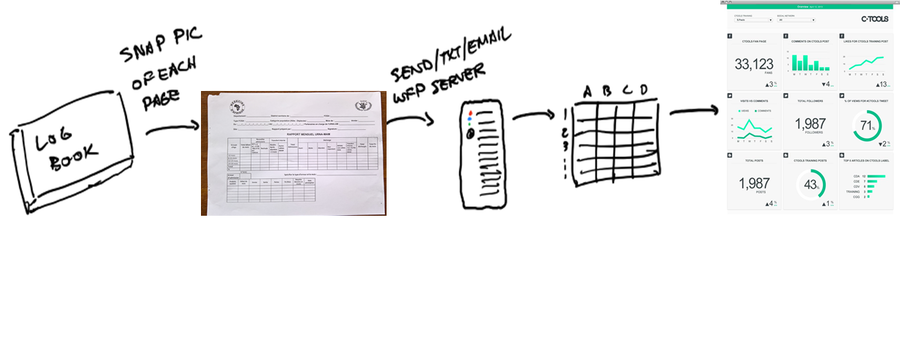 A Meza pilot project is now up and running in the Republic of Congo. The Meza team provided 57 health workers with customized log books (one for children; one for pregnant women) and smart phones — one per clinic, with weekly airtime credit — utilizing the best network infrastructure (Airtel/MTN) available for each location. The health workers — from Pool and Bouenza regions, where WFP implements emergency nutrition programmes — were trained on how to use the log books and smartphones, snap a picture of their records once a week and transmit it via the dedicated WhatsApp number.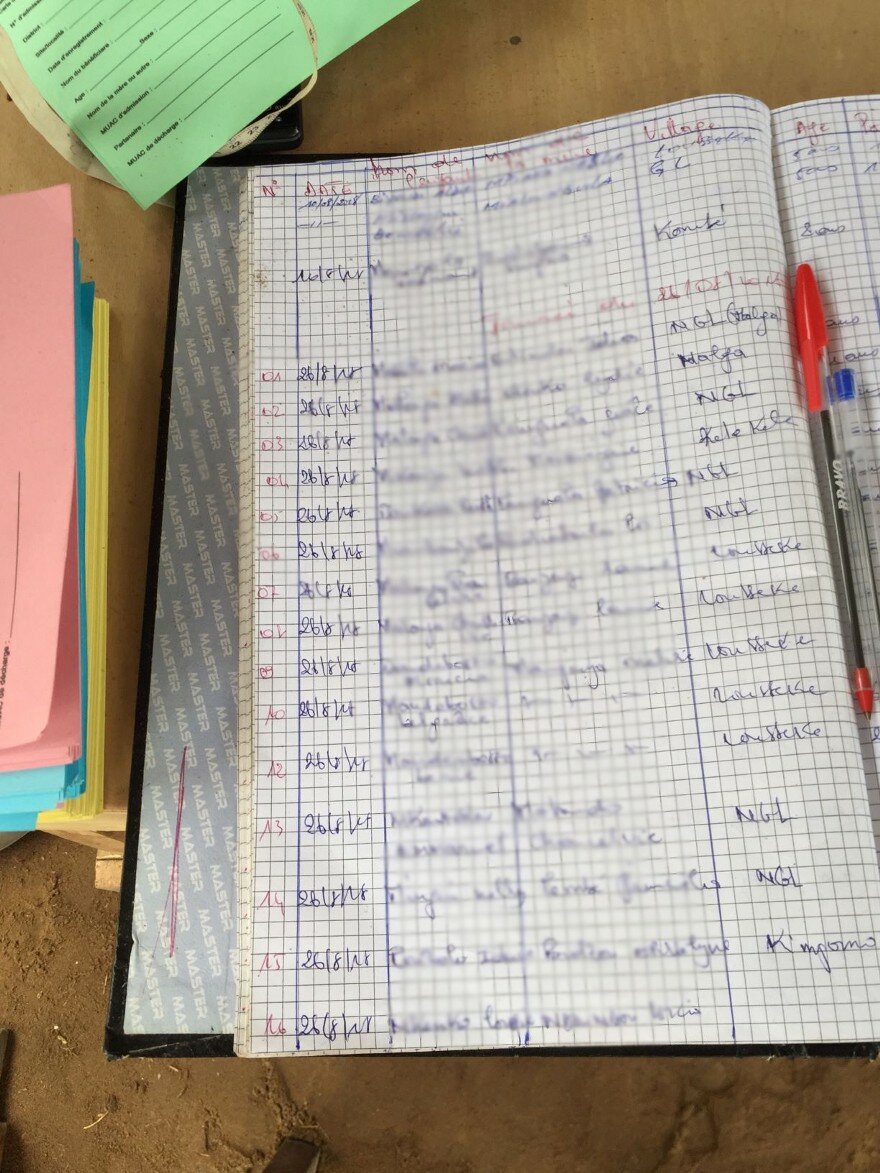 From MMS to WhatsApp
Meza was originally intended to run with Multimedia Messaging Service (MMS), as it would be easier for health workers to access a phone line as opposed to data connection. However, it turned out MMS is not supported by local providers and WhatsApp could be a better option — especially as connectivity is becoming more ubiquitous in Congo, even in isolated areas. The WhatsApp messaging platform is also more dynamic, increasingly popular, especially among young people, and could allow for the creation of a 'Meza' group to help health workers interact and exchange information.
While most health workers were already proficient in WhatsApp use, others had to be shown, hands on, how to use it and how to take good pictures. This is crucial as, if the quality of the photos sent is not good, the optical recognition component of Meza will simply not work.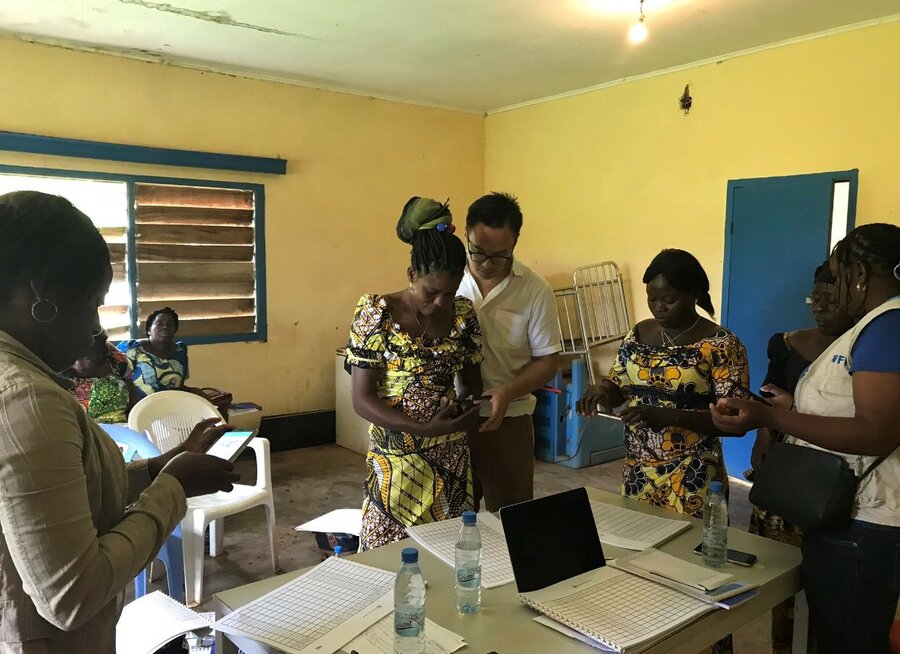 Coming next
It turned out that the idea is infectious (no pun intended): health care workers are enthusiastic about the prospect of sending in data more quickly. Everyone wants their data to make a difference. And the proposed approach could cut down on their work.
Now that the health workers have been trained and provided with the essential tools, the Meza team will be checking in on weekly data submissions, following up, either directly or through district supervisors, with clinics that are not sending data regularly or are encountering difficulties. The most glaring issues that emerge will be addressed through visual guides, to be shared with Meza trainees also through WhatsApp.
Above all, the focus will be on evaluating the reliability of the optical character recognition, to monitor and ensure the accuracy of the data.
The bigger picture
Different forms of malnutrition among children under 5 constitute a serious public health concern in the Republic of Congo. Stunting — or low height for age — still affects 21.3 percent of them and coexists with overweight (affecting 5.9 percent) and iron, vitamin A and iodine deficiencies of. The diets of only 6 percent of children aged between 6 months and 2 years meet requirements for minimum dietary diversity.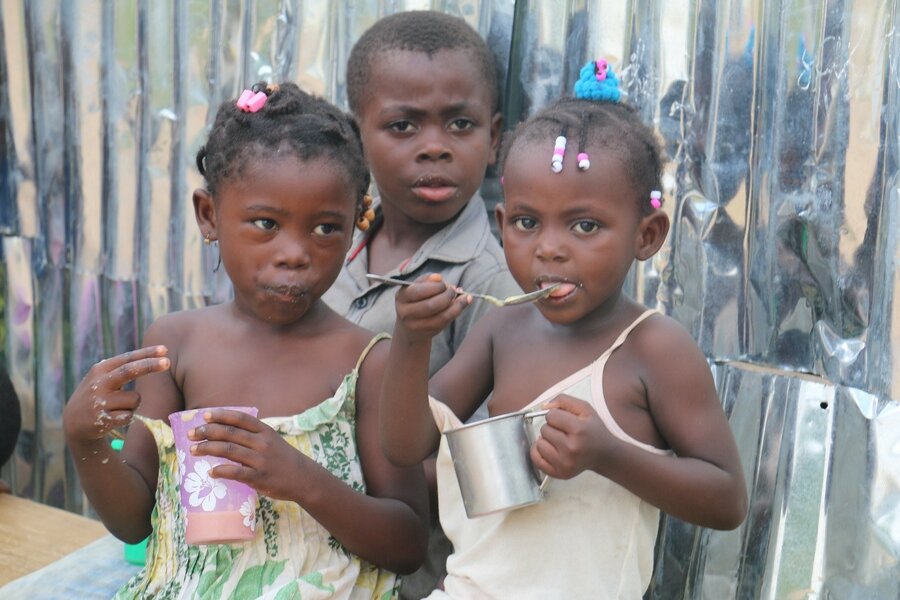 By helping ensure the delivery of real-time data on nutrition, disaggregated by sex and age, Meza is set to contribute to more accurate targeting of nutrition programmes as well as cost-efficiency, effectiveness and equity.
The Meza concept was developed in June 2018 by a joint WFP-CAI team attending a WFP Accelerator Boot Camp