UN General Assembly 2016: Zero Hunger
As Heads of Government and Heads of State from around the world descend on New York for the UN General Assembly's High-Level Week, the…
, World Food Programme
As Heads of Government and Heads of State from around the world descend on New York for the UN General Assembly's High-Level Week, the World Food Programme (WFP) will be using the week to grow support for Zero Hunger, the ambitious target set by world leaders to end hunger by 2030. Here are some of the key sessions and themes we'll be working on as part of our mission.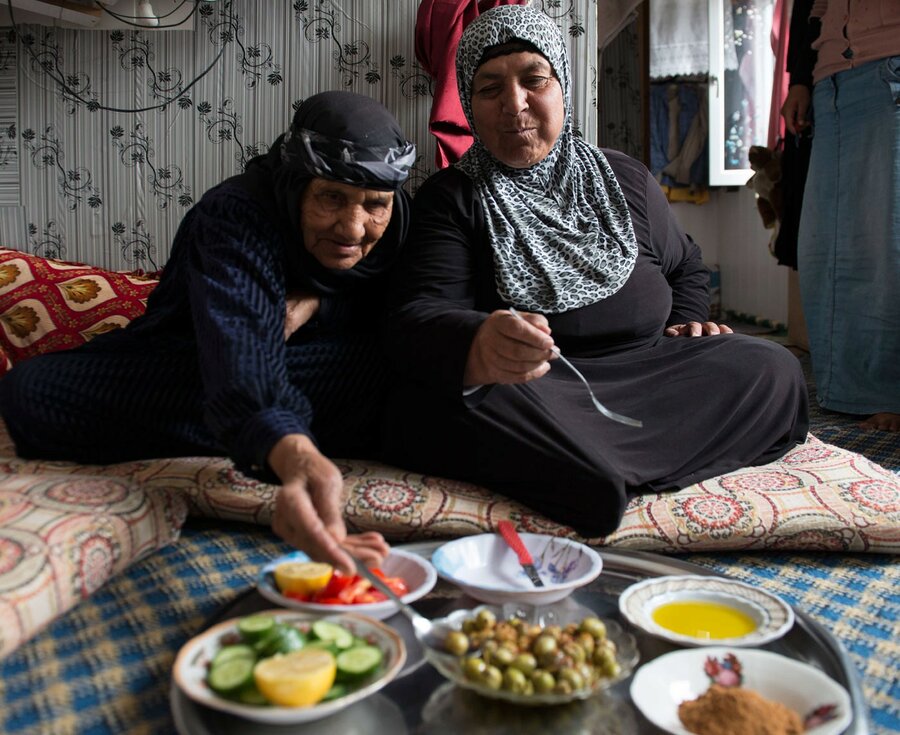 1. Refugees and Migrants
On Monday 19 and Tuesday 20 respectively, the United Nations and the United States will lead summits on refugees and migrants. WFP hopes that world leaders will seize the opportunity that both summits offer for meaningful commitments and prompt action towards more coordinated, humane and effective responses to refugee and migrant crises.
WFP welcomes the anticipated recognition of food insecurity as a driver of forced displacement, underscoring the findings of WFP research. A study has found that food insecurity is one of the key 'push' factors, and that countries engaged in armed conflict — combined with high levels of food insecurity — have the highest outward migration.
On Monday 19, WFP and the UN Refugee Agency (UNHCR) will hold a side event on enhancing refugees' self-reliance, particularly in protracted crises. The average length of time a refugee spends outside his or her country now averages 25 years. With growing needs and funding constraints, WFP and UNHCR are finalizing a joint strategy to enhance self-reliance so that refugees can meet more of their own food and nutrition needs.
This includes working with host governments and others to create legal and policy frameworks; and some countries such as Uganda and Rwanda are already implementing promising initiatives. But we need support — particularly from more host governments and donors — to move forward.
2. Pathways to Zero Hunger
It's been a year since the Sustainable Development Goals (the 'Global Goals') were formally endorsed but there are still 795 million hungry people in the world today. Zero Hunger is one of the Goals at the heart of the 2030 Agenda, and it will be highlighted in a joint side event entitled "Pathways to Zero Hunger" on Thursday 22 September. Hosted by the Rome-Based Agencies (WFP, the Food and Agriculture Organization and the International Fund for Agricultural Development) and attended by Secretary General Ban Ki-moon, it will concentrate on gathering support for the Zero Hunger Challenge, which aims to "end hunger, achieve food security and improved nutrition and promote sustainable agriculture".
3. Breaking Bread
Wednesday 21 September sees the joyous celebration of interfaith partnership at the Breaking Bread event — the theme is based on the symbolism of breaking bread to reflect the simple tenet of sharing food with those who have none. Through celebrating the role faith communities can play in alleviating hunger, the event aims to highlight the value of cooperation between faith-based organizations in achieving zero hunger.
WFP will join FAO, Caritas, Islamic Relief and others at this event, which is hosted by Joshua DuBois — former spiritual advisor to President Obama. You don't have to be in New York to get involved, as there will be a Facebook Live feed broadcasting the event around the world.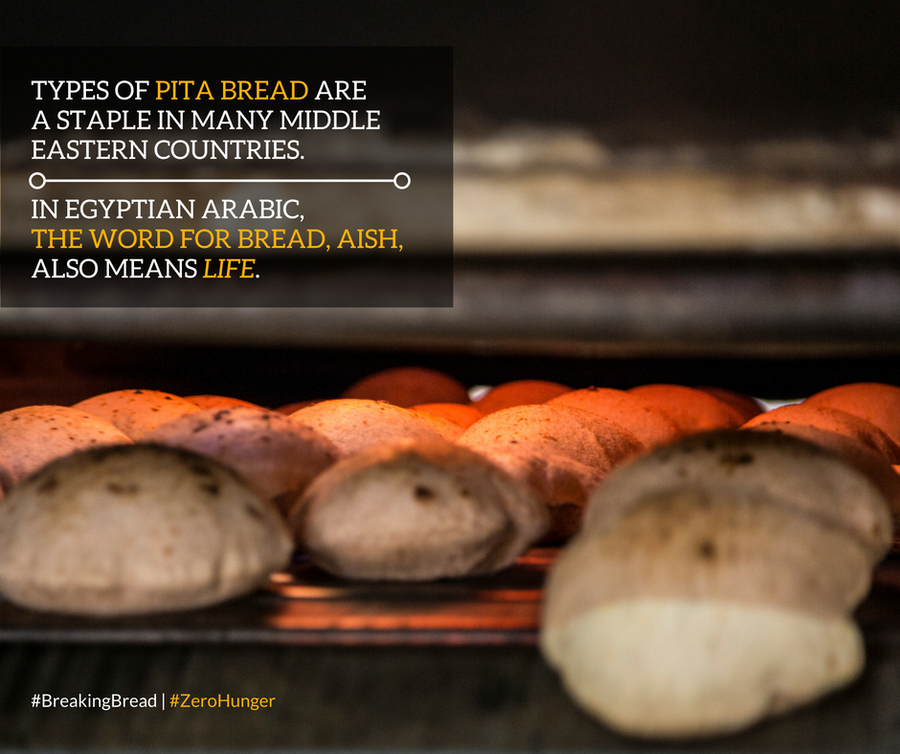 4. Innovation
The world has lifted millions of people out of hunger in recent decades, but eliminating it completely is an ambitious target that will require using technology to its full potential. WFP is already exploiting technology to identify, reach and help vulnerable communities. Mobile Vulnerability Analysis and Mapping (mVAM) is one example of how innovation can help us to understand food security trends and where to concentrate resources, and mVAM will be featured at the Microsoft Data Playground event on Friday 23 September.
WFP's Executive Director Ertharin Cousin will be one of the thought leaders at the two-day Social Good Summit, starting on Sunday 18, which will concentrate on how technology and new media can be used for the greater good. This year the theme is #2030NOW, and the central question will be: "What type of world do I want to live in by the year 2030?"
5. School Meals
This year, a couple of big education sessions will give us the opportunity to highlight the importance of school meals, in particular for children involved in emergencies such as a refugee influx. School meals programmes play a crucial role in enabling children to continue their education in the face of an emergency.
A nutritious meal is a strong incentive to attend school, as well as improving a child's ability to learn once they're there. That's why in 2015 alone, WFP provided school meals, snacks or take-home rations to 16.9 million schoolchildren, 6.5 million of whom are in emergencies or post-emergency areas. School meals don't just benefit the children themselves — they've been shown to have lasting economic benefits, particularly when they work in conjunction with local farmers and producers to support rural economies.
You can follow developments at #UNGA and join in the conversation on Twitter by following @WFP, @WFP_Media and WFP's Executive Director Ertharin Cousin @WFPErtharin. You can also follow us on Instagram — we're worldfoodprogramme_official, where we'll be sharing behind-the-scenes stories. Updates will also appear here on Medium and at wfp.org. Some #UNGA events can also be viewed via UN WEB TV.