A vaccine may come for coronavirus — but there isn't one for climate change
In responding to COVID-19, governments must not lose sight of the importance of building resilience to extreme weather
, Gernot Laganda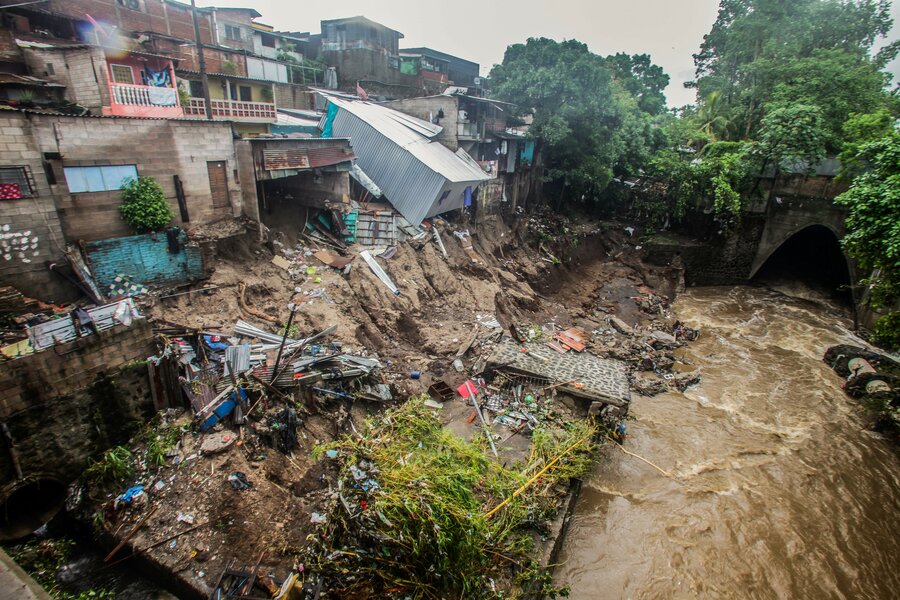 The ongoing COVID-19 pandemic is testing governments' abilities to manage risk as never before. Livelihoods are stretched to breaking point, with a staggering 130 million additional people at risk of slipping into severe hunger before the end of the year.
Countries face not only the pandemic itself but also collisions with other regional and global problems. This includes the climate crisis, which disrupts responses to the coronavirus around the world and exacerbates the unfolding economic recession.
Over the past few months, in tandem with the outbreak, extreme weather has hit vulnerable countries around the world with increasing severity. In the Pacific Islands, for instance, the coronavirus response has been undermined by tropical cyclone Harold, which wiped out roads, runways and food reserves in Vanuatu, the Solomon Islands, Fiji and Tonga.
In East Africa, heavy flooding and locust invasions have put 90 million hectares of cropland at risk, driving people from their homes and compounding a regional food crisis that is already affecting close to 30 million people.
Cyclones Amphan and Nisarga have hit India and Bangladesh, challenging authorities to maintain social distancing in cyclone shelters and protect the health infrastructure that is so vital in managing not only the COVID-19 outbreak, but also the impact of increasingly ferocious heatwaves.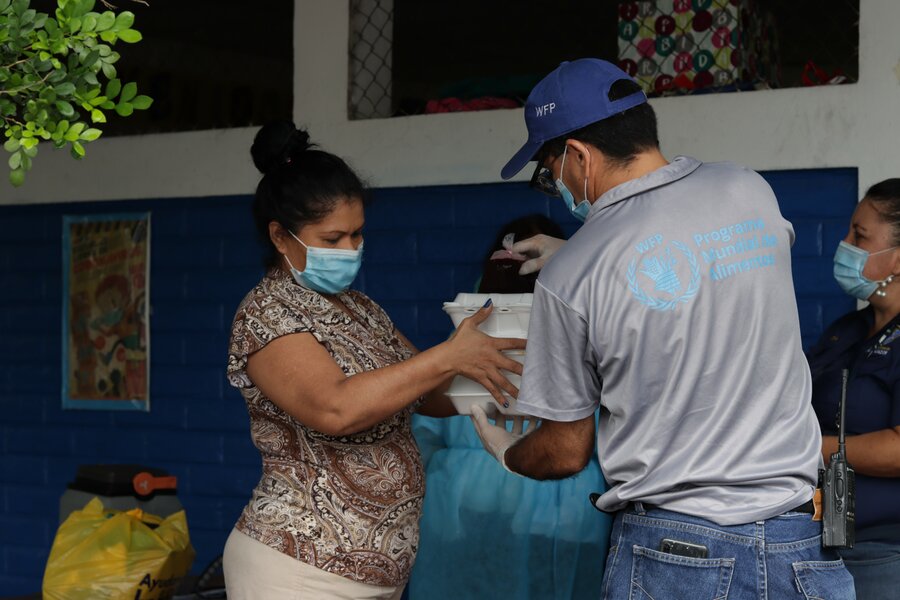 These climate hazards keep reminding us that we do not live in a single-hazard world. The world is dynamic and interconnected, and the biggest threats to societies do not emerge one at a time. They materialize in parallel, reach across national borders, and compound each other.
This goes for pandemics, global financial crises and cyberattacks as much as for climate shocks and stresses which are becoming important 'risk multipliers' as the earth warms — driving a range of new problems such as conflict and the breakdown of agricultural value chains.
Mounting hazards can quickly make households vulnerable to new risks. Given the multiple effects one crisis can have on people's incomes and assets, their abilities to cope with new and additional problems changes very rapidly.
In Bangladesh, WFP and its partners are helping the Government prepare for the impacts of the upcoming flood and cyclone season while grappling with the pandemic. Building upon experience from last year, when WFP facilitated cash payments to 4,500 families before they were affected by the peak of the monsoon floods, the organization has been working with the UN Office for the Coordination of Humanitarian Assistance (OCHA) to scale up "forecast-based financing" — a mechanism to pre-empt climate shocks and bolster the resilience of communities — to address the rapid changes in vulnerability.
Many people who were not considered vulnerable in 2019 are now vulnerable, having experienced the health and economic consequences of COVID-19. Involving these people in preventive cash transfer programmes helps the government manage two hazards at the same time.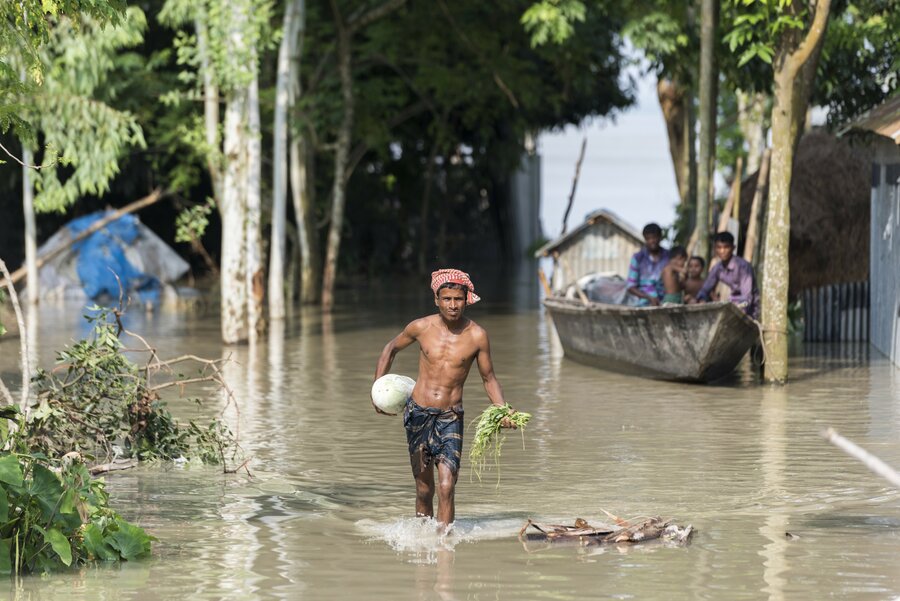 While immediate steps can be taken with humanitarian aid to minimize loss of life from individual hazards, governments require longer-term strategies and systems to adapt to the realities of a riskier world.
While a vaccine may be found for COVID-19, there is no vaccine for runaway climate change. Long after the pandemic is brought under control, smallholder farmers will keep pointing to dried-out fields and empty silos as climatic conditions become ever more extreme and unpredictable.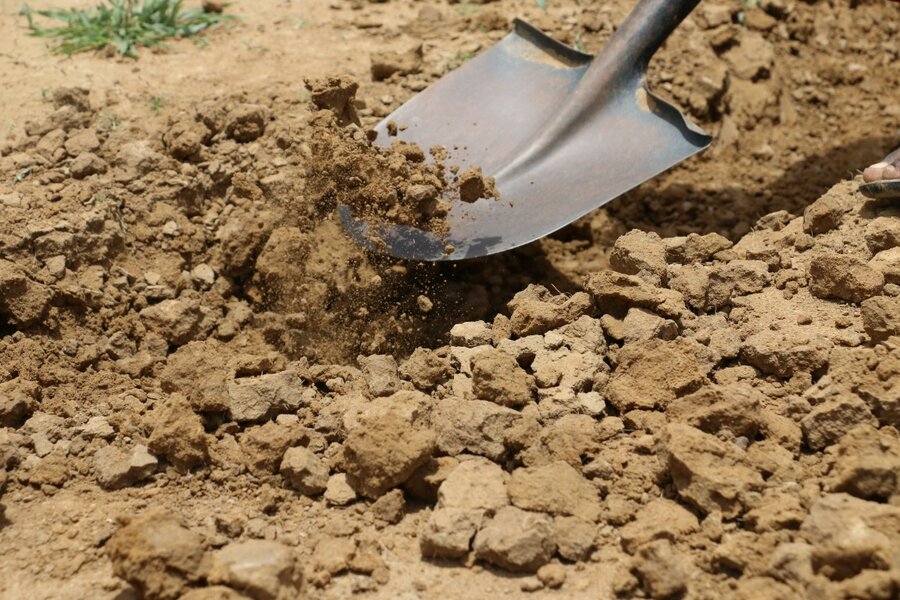 Droughts, floods and storms will be aggravated by less common hazards such as pest infestations, heatwaves, biodiversity loss and conflicts over resources. Such new realities will come to be seen as even more destructive than the global health crisis we are experiencing now. For that reason, they must be acknowledged now and integrated into national adaptation plans and systems, so that countries are ready for the things to come.
Confronted with such new and emerging realities, what can humanitarian organizations contribute? For one, humanitarians have decades of experience grappling with risk. They understand how crises unfold, how governments are forced to repeatedly absorb the same types of shocks, and how much it costs — both in human and financial terms — when action is taken late.
Humanitarians understand the importance of risk-reduction and risk-transfer programmes, even though these are still largely underfunded at a global scale. And in a context of increasing risk-multipliers, humanitarian institutions can be effective partners for governments to operationalize risk-informed development — helping countries to hardwire nature-based solutions, climate risk insurance, social protection and safety nets, early-warning systems and emergency preparedness into planning and investment decisions.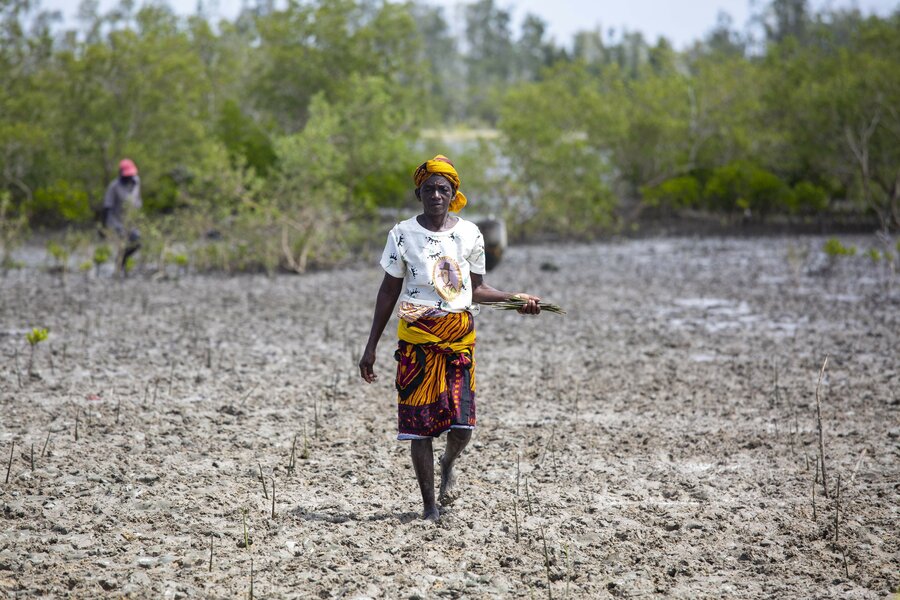 Dealing with the COVID-19 crisis has forced many governments to reflect on the realities of the climate crisis. This is often talked about as a 'global emergency', but concrete actions do not necessarily follow international climate negotiations.
At a time when hazards cross borders, and in when these hazards create a domino effect of losses and damages in national economies, only well-prepared national systems are able to handle a riskier and more uncertain future.
Bouncing back from COVID-19 presents an unprecedented opportunity to unlock massive resilience benefits — provided governments do not launch new fiscal or financial incentives that perpetuate the status quo, and they recognize the importance of shifting from entrenched practices of fighting fires to a more forward-looking one of managing new types of risk.
Gernot Laganda is Chief of Climate and Disaster Risk Reduction at the United Nations World Food Programme