Water and plants in the time of climate change
Communities explore ways to restore arid landscape with trees and vegetables
, María Gallar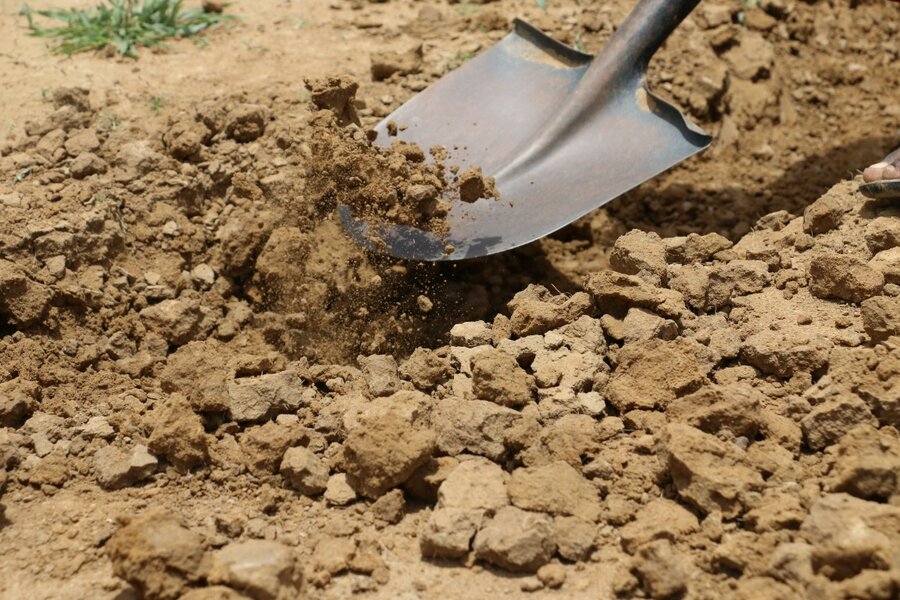 The Sahara Desert has grown nearly 10 percent in 100 years. While all deserts increase in area during the dry season and decrease during the rainy season, the climate breakdown has caused the Sahara to grow more and shrink less.
Khalime Abderrasaoul lives in the village of Zobo, south of the largest desert on earth. This mother of six children works in a nursery that supplies drought-resistant trees to other locations in the province of Batha in Chad. In the first half of 2019, the nursery has supplied some 250,000 tree seedlings to 20 villages which are planting forests.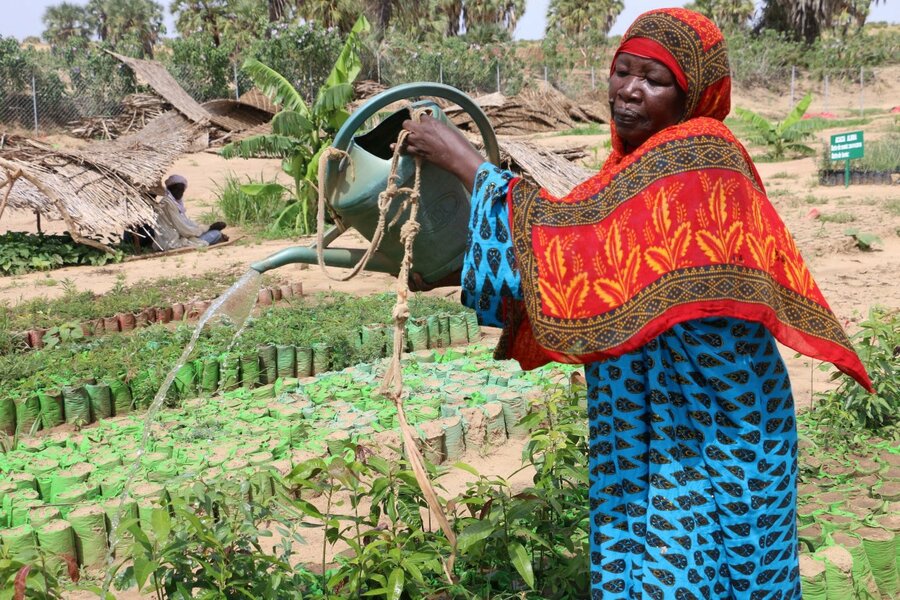 "There were lots of bushes and weeds in the area, so we first cleared the land. We produced compost and planted seeds in paper pots," explains Khalime.
"The nursery enabled me to earn some money to take care of my children and, at the same time, we need trees to provide shade and to impede the Sahara from advancing."
It is hard for seeds to sprout in the Sahel, which is a mostly arid strip just south of the Sahara between the Atlantic Ocean in the west and the Red Sea in the East of Africa. Some of the best-suited plant varieties are acacia and moringa, which need little water and grow quickly. The nursery in Zobo also produces fruit trees, such as tamarind, mango and guava, which will contribute to reducing hunger in a region which is frequently hit by food crises.
Not far from Zobo, the inhabitants of Waldalmara are using rainwater harvesting techniques to plant a forest. Hundreds of 'half-moons' draw a geometrical pattern throughout seven hectares of community-owned land.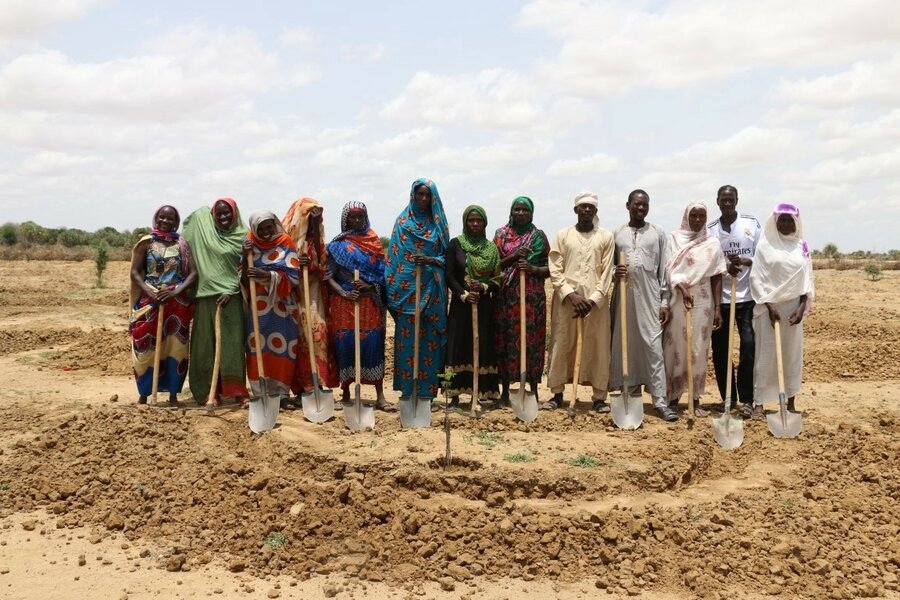 Half-moons are small earth embankments built by hand, in the shape of a semi-circle, with inner cavities to retain rain. Trees, cereals and vegetables are planted in and around the half-moon, creating a more diverse, productive and sustainable use of the land.
"The main problem in Waldalmara is water. It does not rain enough. We are preparing half-moons because we want to have a forest. I also hope to plant other types of plants, such as beans and cucumbers," explains Araba Abdoulaye.
People working in the community forest receive cash stipends that enable them to cover their immediate food needs.
"Before working here I used to sell wood. Sometimes I was not able to sell anything and I came back home with no earnings. It was hard to feed my family, as I have six children and my husband works in the city," adds Araba.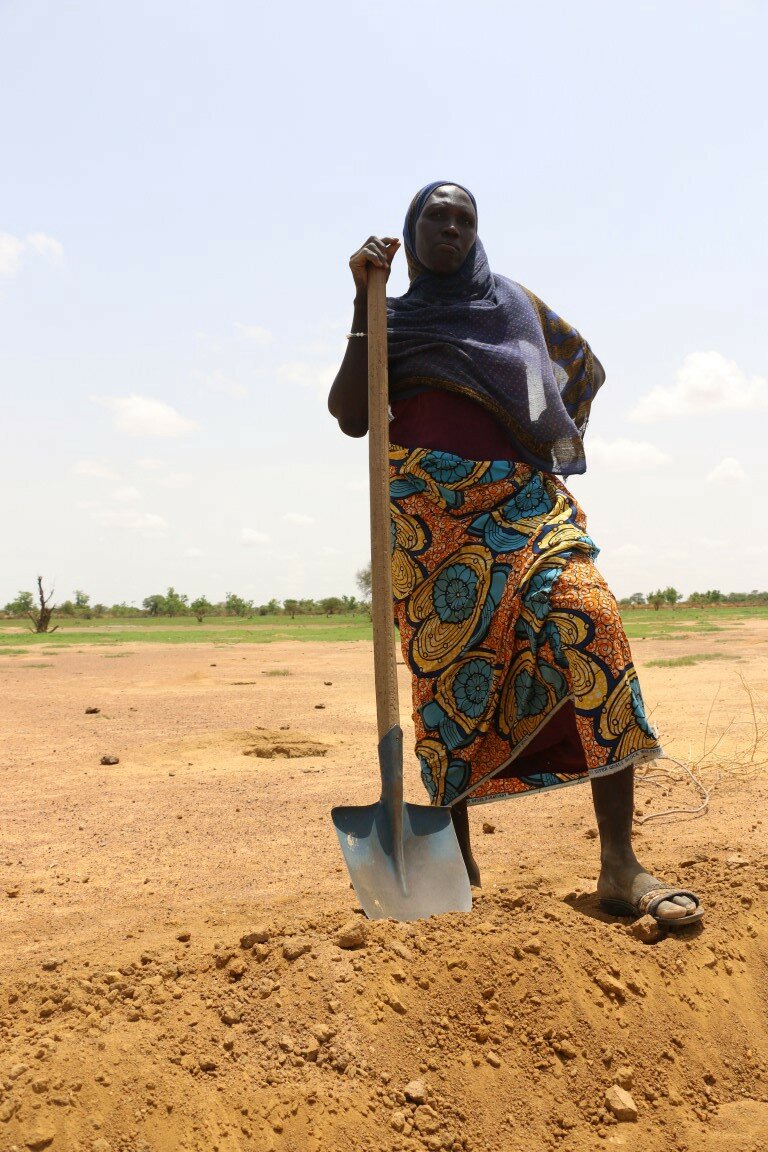 With a dry season that runs from October to May, in nearby Bréguet Birgui agricultural production was limited to a few months per year.
People around this site dug wells with a depth of close to 70 metres, but underground sources were insufficient to irrigate the area and there were no means to conserve water.
Since 2018, the United Nations World Food Programme (WFP) has supported 2,000 families from 5 villages close to Bréguet Birgui in developing water-management structures. As a result, 773 hectares are ready to grow food.
Two spreading weirs enable the management of the Batha river when it overflows during the rainy season. It is channelled using small dikes to three retention basins. Thanks to these infrastructures, water will be available for agriculture during the dry season and people around Bréguet Birgui adequately deal with recurrent floods during the rainy season.
In Arabic, "Sahara" means desert and "Sahel" means shoreline. The province of Batha borders with the inhospitable environment of the largest desert on Earth. At this hotspot of the global climate breakdown, people have inspiring experiences on effective management of natural resources and adaptation to a rapidly changing environment.
WFP's work to build resilience in the Sahel is made possible thanks to the support of the German Federal Ministry for Economic Cooperation and Development (BMZ).