"We'll die if the food runs out"
As humanitarian funding runs dry in northeast Nigeria, families on the brink of starvation fear the worst.
, World Food Programme
Bulama is experiencing any parent's nightmare: "If the food runs out, my children will die."
He and his family have been living in Custom House, an IDP camp in Borno State, northeast Nigeria, for almost a year. They were driven from their home after Boko Haram destroyed their farm and stole their savings. With no other means to support themselves, they have been relying on food assistance from the World Food Programme (WFP) ever since.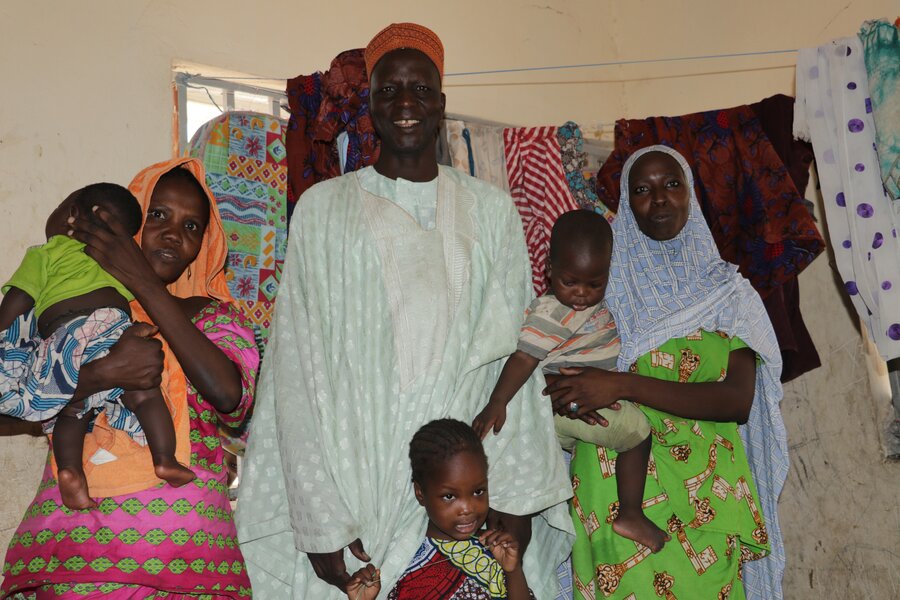 "Since we've been here, WFP has never let us feel hungry." He is speaking to me over the unnerving hum of a sandstorm and the sound of a tent — now his home — flapping in the wind. There is an omnipresent sense of grief.
"My 16 children have had enough to eat, but now I am afraid they might know the real meaning of hunger."
Like many others in the camp, Bulama has heard about the terrifying possibility that WFP's operation is short on funds and food assistance will be cut.
Facing famine
Rumours swirling around the camp are based on a grain of truth. WFP needs US$274 million to continue to provide support to those in need. So far we've received just a fraction of that.
Already we've been forced to reduce rations and prioritize — concentrating our assistance on those in most need — and have had to cut the amount of the specialized nutritious foods we give to children at risk of malnutrition.
In our world, a lack of funds isn't just figures on a balance sheet — it's children kept awake at night by hunger pangs; it's lives lost. When we've been forced to reduce rations, we've done so with the agonizing knowledge that with enough resources we could do much more.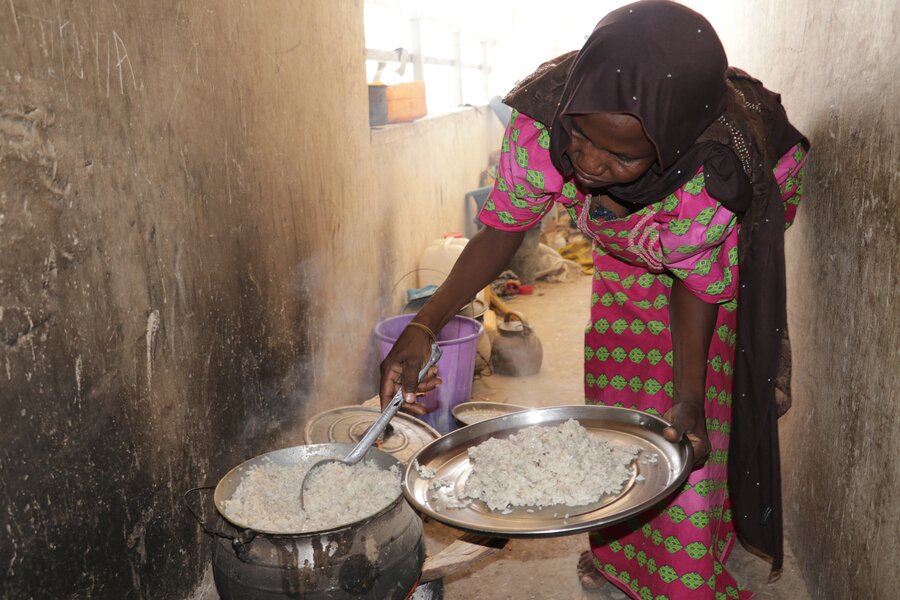 Bulama's story so far is one of unthinkable loss. In his home region of Mujigine, he was once a successful farmer, growing millet, beans and groundnuts for community markets and further afield. But Boko Haram saw an end to that.
"Boko Haram did not allow us to farm," Bawa, Bulama's wife, recalls. "They terrorized us, then one day they came and burnt down the whole village and farms." Militants destroyed the family's crops, stole their savings, burnt their cars and home, and killed six farm workers. Bulama, his two wives and their children managed to escape with the help of the Nigerian military and were taken to the camp.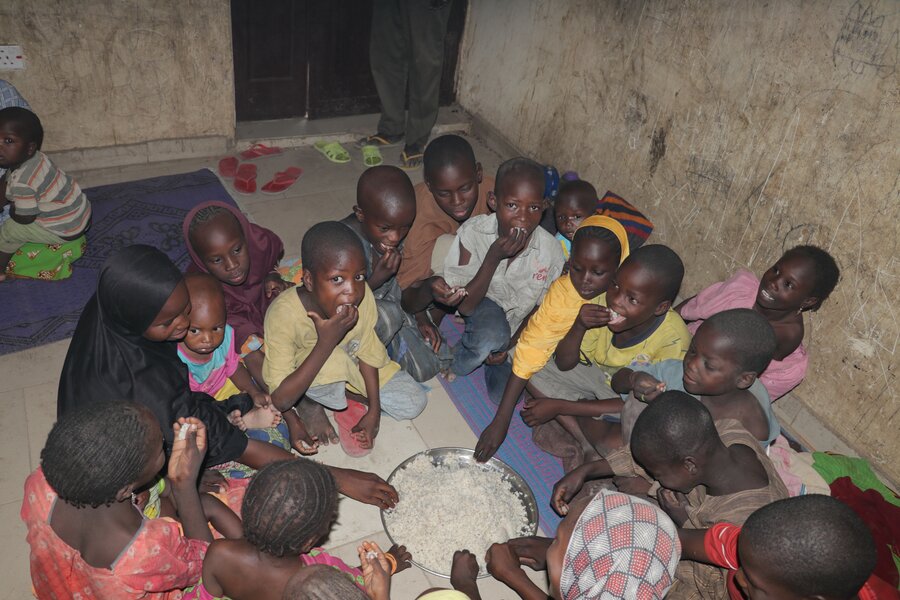 A country on the brink
Violent conflict between the government and Boko Haram over the past several years has brought Nigeria to one of the most acute humanitarian crises in the world, forcing 1.8 million people to flee their homes.
Despite financial constraints, WFP has been distributing food or cash to people who have been displaced, to host communities, and to people who have returned home to find very little remaining. We also provide additional nutritional support to the most vulnerable people in these groups, like breastfeeding mothers and young children at risk of malnutrition.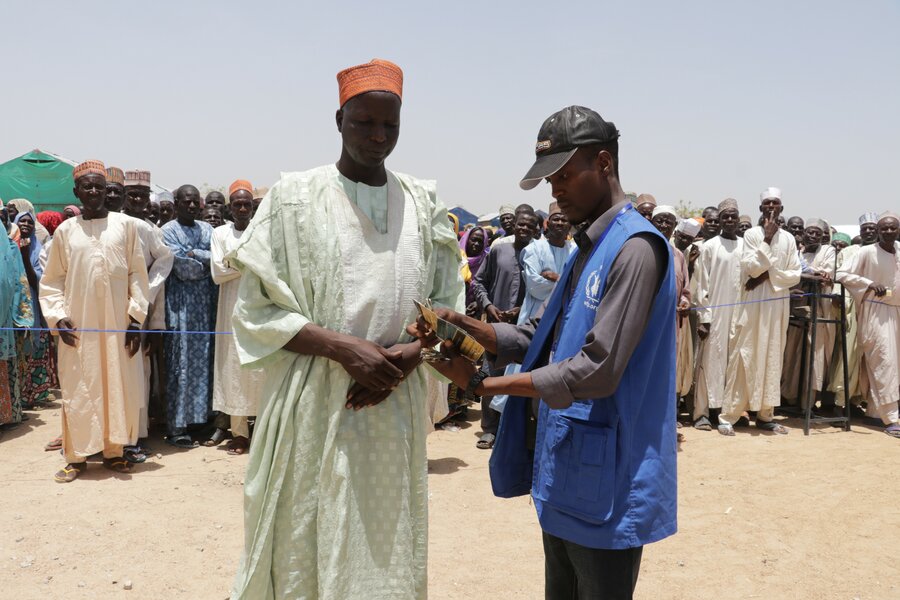 The humanitarian community needs funding now, not later, to reach people in northeast Nigeria and the other three countries facing famine. Otherwise for families like Bulama's, the dream to return home will be replaced by the simple hope to survive.
Story by Adedeji Ademigbuji and Simone Gie
You can help bring lifesaving food to families in northeast Nigeria. DONATE TODAY.