WFP and FAO sound the alarm as global food crisis tightens its grip on hunger hotspots
Urgent humanitarian action needed as record numbers face starvation
, Paul Anthem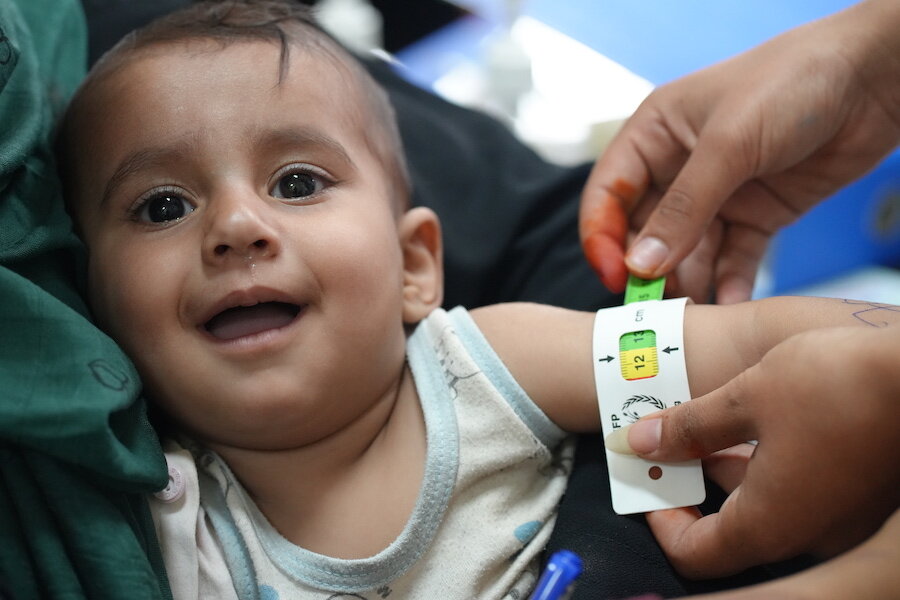 A record-high number of people across six countries are either already starving or on the brink of disaster, a new report warns today.
The latest Hunger Hotspots reveals that an all-time high of 970,000 people are facing catastrophic levels of hunger in Afghanistan, Ethiopia, South Sudan, Somalia, and Yemen – ten times more than five years ago. Alongside Nigeria, where violence has been intensifying and hampering access to people going hungry, these are the countries of highest concern.
The report, produced by the World Food Programme (WFP) and the Food and Agriculture Organization of the United Nations (FAO), calls for urgent  humanitarian action for 19 hunger hotspots in total, to prevent huge loss of life between October 2022 and January 2023. It lays out country-specific recommendations for action – short-term protective measures in advance of new humanitarian needs materializing, and emergency response to address the current situation.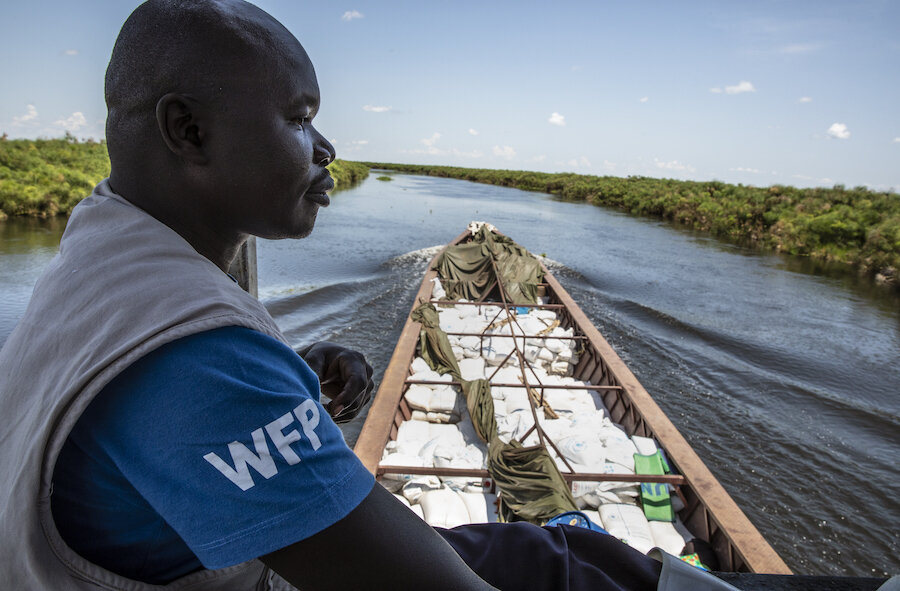 The report is issued as the world faces its largest food crisis in modern history, with  conflict, climate shocks and the threat of global recession putting millions at risk. 
A record 345 million people across 82 countries are facing acute food insecurity  – up from 282 million at the end of last year – according to WFP. Up to 50 million people in 45 countries are right on the edge of famine and risk being tipped over without support.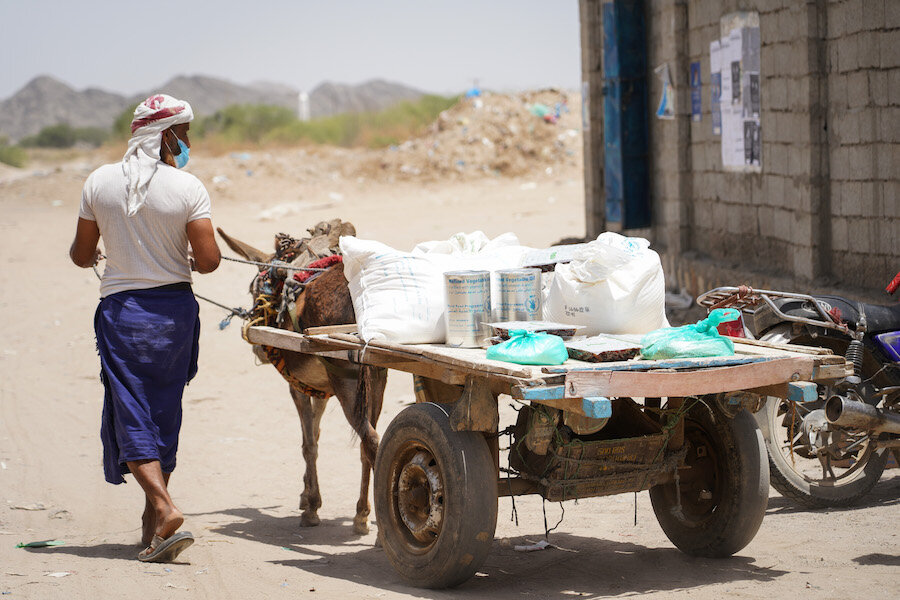 "The world is facing a food crisis of unprecedented proportions, the largest in modern history. Millions are at risk of worsening hunger unless action is taken now," said Chiara Pallanch, Senior Analyst in the Analysis and Early Warning Unit at WFP.
"We have a choice: act now in the face of these unprecedented needs, to save lives and invest in solutions that secure stability and peace for all. Otherwise, we will see people around the world face rising food insecurity – and even famines – driving migration, unrest and conflict.
"There is now a very real risk that food and nutrition needs across the globe may soon outstrip WFP's or any organization's ability to respond."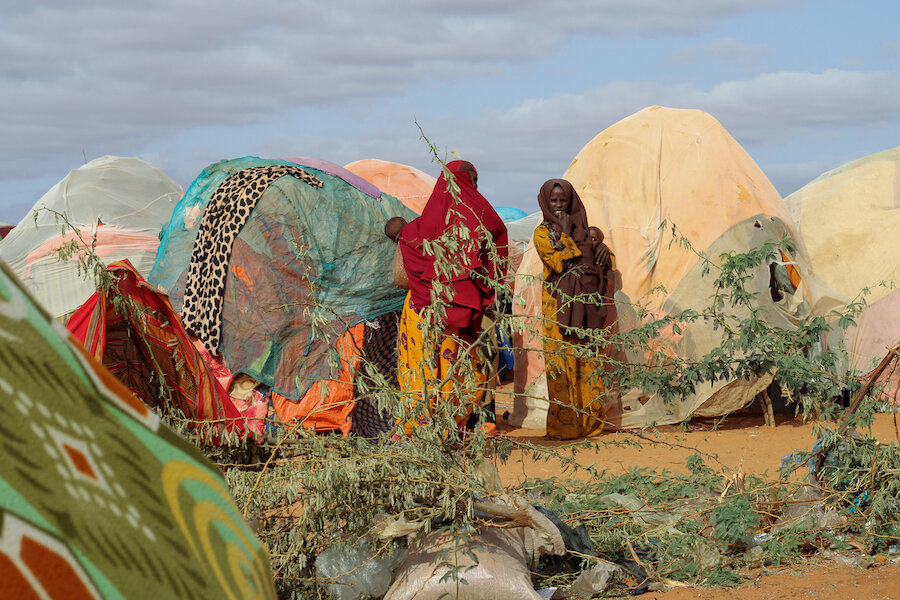 Up to 26 million people are expected to face crisis or worse food insecurity in Somalia, eastern and southern Ethiopia, and northern and eastern Kenya. With humanitarian assistance at risk of being cut due to funding shortfalls, the spectre of large-scale deaths from hunger looms large in Somalia. Famine is projected among rural residents in Baidoa and Burhakaba districts and displaced people in Baidoa town of Bay region in southern Somalia, where malnutrition and mortality levels are already at alarming levels. In addition, several areas in central and southern Somalia face an increased Risk of Famine through at least December.  
This is the third time in ten years that Somalia has faced the risk - or the reality - of famine. WFP Executive Director David Bealey said: "Today we're staring at a perfect storm – a likely fifth consecutive failed rainy season with drought lasting well into 2023. But the people at the sharp end of this crisis are today also facing high food prices and limited income opportunities after the pandemic."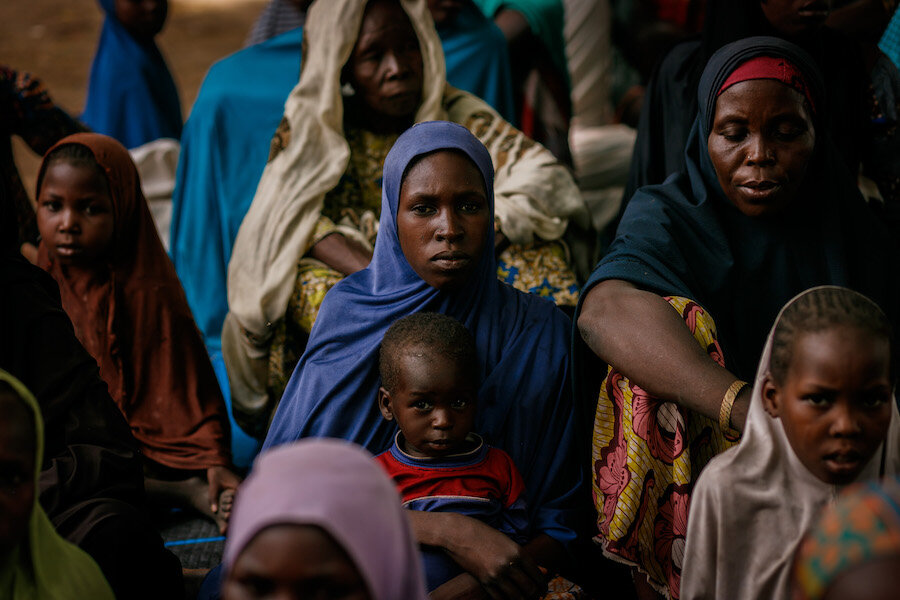 The Democratic Republic of the Congo, Haiti, Kenya, the Sahel, Sudan and Syria remain "of very high concern", with  life‑threatening conditions expected to further intensify in the outlook period. 
Organized violence or conflict remain the primary driver of acute hunger, with analysis indicating a continuation of this trend in 2022. There is particular concern for Ethiopia, where hostilities have resumed in northern areas and conflict and interethnic violence in several other regions are expected to further escalate, driving up humanitarian needs.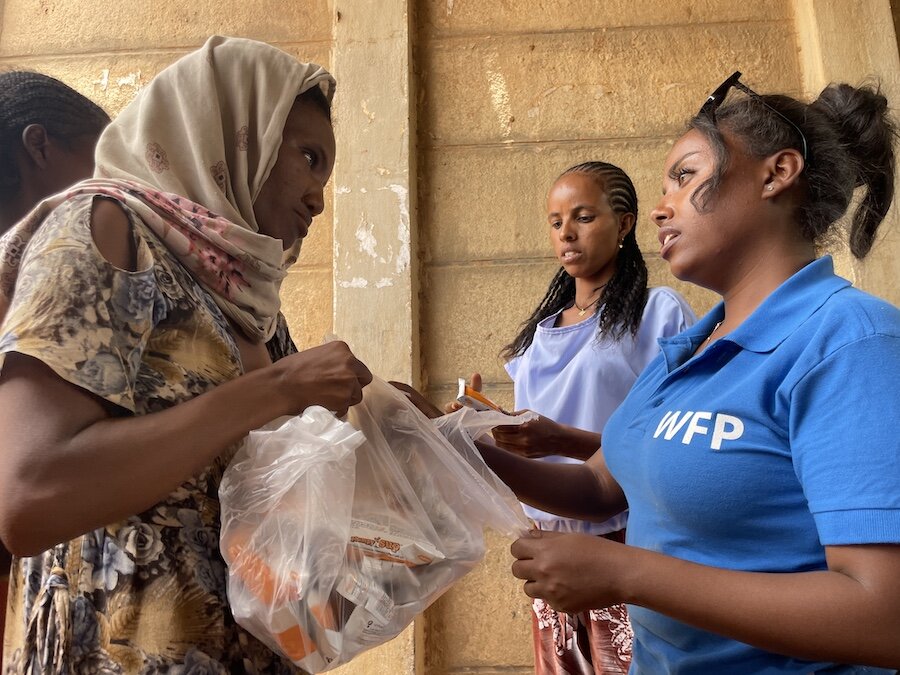 Climate extremes such as floods, tropical storms and droughts remain critical drivers in many parts of the globe, and a "new normal" of consecutive and extreme weather events is becoming clear – particularly in the hotspot countries. 
The report spotlights the hunger crisis in the Horn of Africa, where the longest drought in 40 years is forecast to continue – with the fifth failed rainy season in row on the horizon. This will compound the cumulative, devastating effects that successive low rainfall, economic crises and conflict have had on vulnerable families since late 2020. Elsewhere, a third consecutive season of below-average rainfall is projected in Iraq and Syria.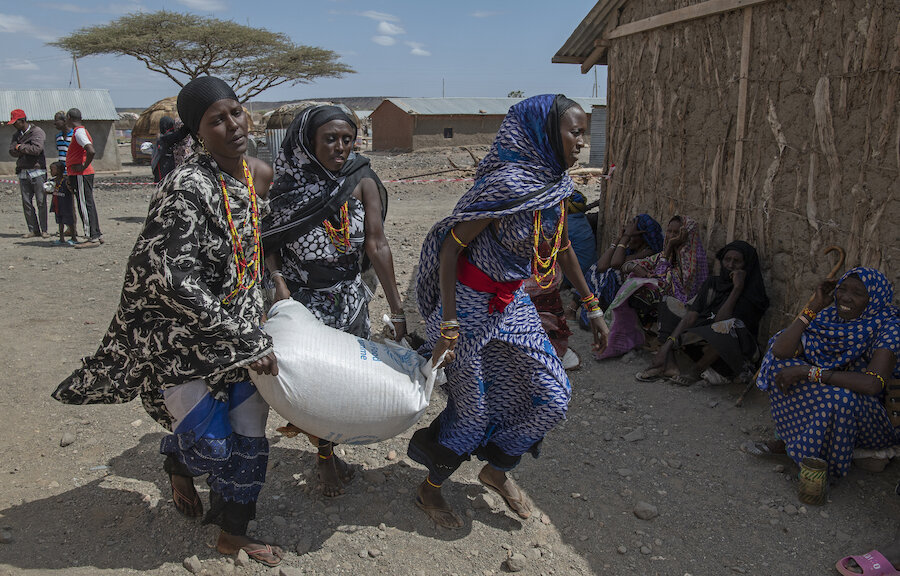 At the same time, persistently high global prices of food, fuel and fertilizer – linked to the crisis in Ukraine – continue to drive high domestic prices and economic instability. 
Limited access is another factor, with insecurity, administrative and bureaucratic impediments, movement restrictions and physical barriers hindering humanitarian responders' ability to reach to people facing acute hunger in ten of the hotspot countries. This includes all five of the countries where people face catastrophic food insecurity.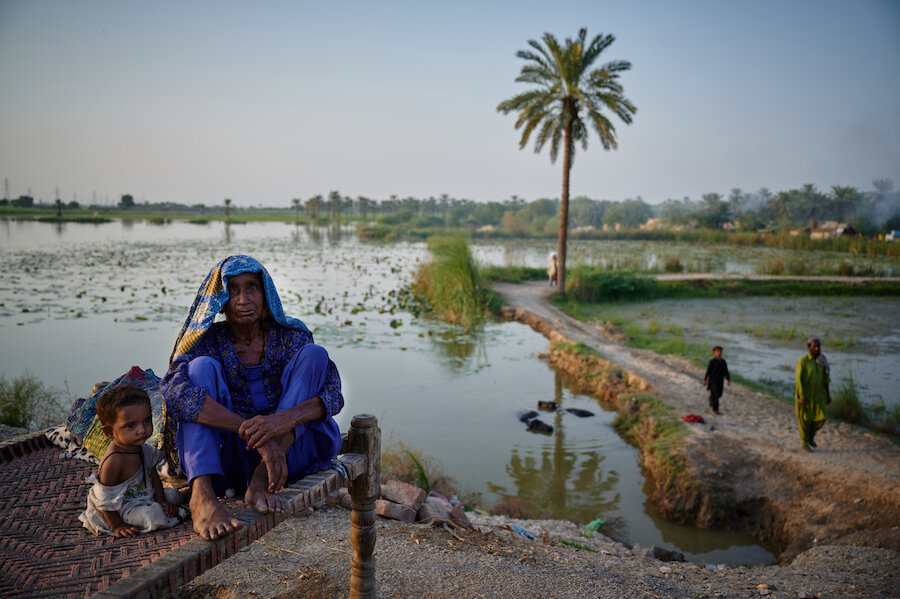 Among countries added to the report is Pakistan, where catastrophic monsoon floods hit 116 districts at the end of August, affecting 33 million people. In Latin America, Guatemala and Honduras are also added, with expected above-average rainfall increasing the chances of flooding in low-lying areas. At the same time, the expected impact on crops of below-average rainfall sees Malawi added to the report.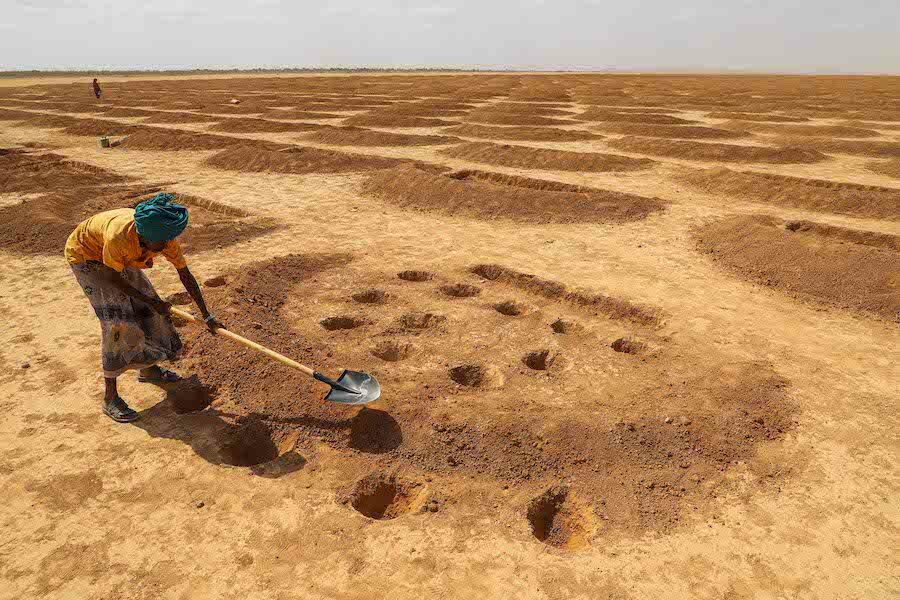 WFP is mobilizing all available resources to respond at speed and at scale to urgent food needs. We have scaled up direct food and nutrition assistance to prevent famine and we aim to reach a record 153 million people in 2022. 
Our response focuses on three things: emergency food and cash assistance and nutrition support to prevent millions from dying of hunger, supporting national social protection systems, and strengthening food systems.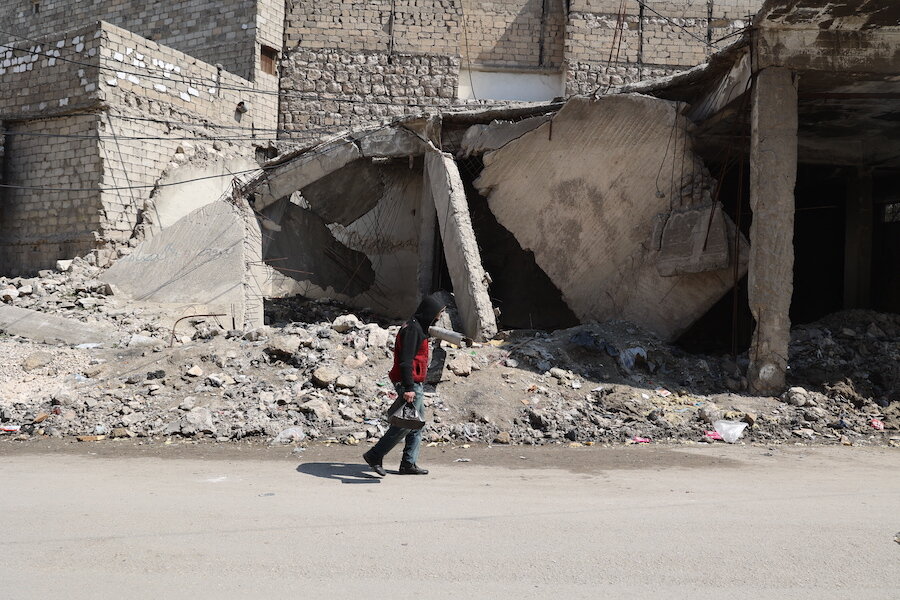 Hunger Hotspots are areas likely to see acute food insecurity increasing during the outlook period, identified through forward-looking analysis. They are selected through a consensus-based process involving WFP and FAO field and technical teams, alongside analysts specialized in conflict, economic risks and natural hazards. The report is part of a series of analytical products produced under the Global Network Against Food Crises.
Now is the
time to act
WFP relies entirely on voluntary contributions, so every donation counts.
Donate today