WFP chief warns of 'hunger pandemic' as Global Food Crises Report launched
David Beasley tells UN Security Council hundreds of thousands may die without swift intervention — and urgent funding
, Peyvand Khorsandi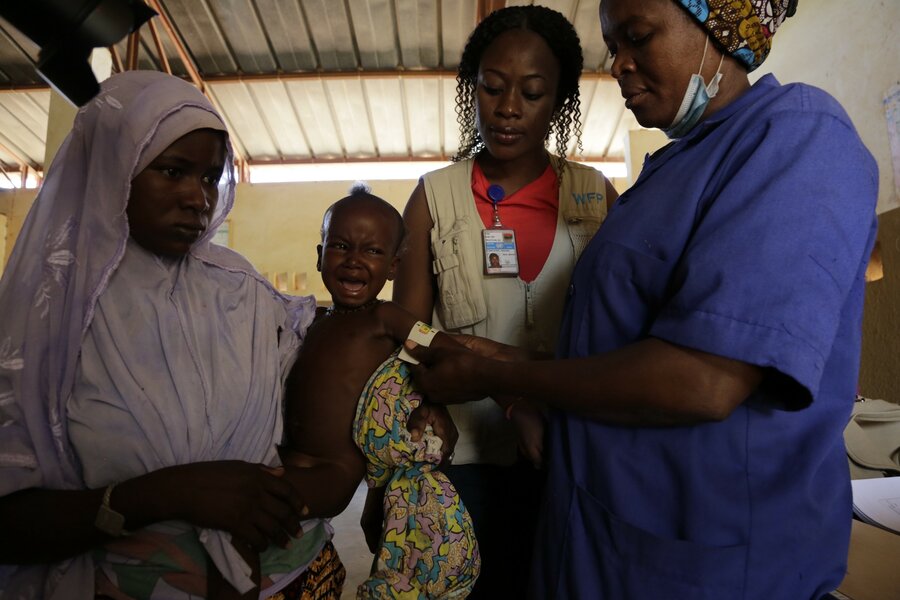 World Food Programme (WFP) Executive Director David Beasley has warned that in addition to the threat posed by COVID-19, the world faces "multiple famines of biblical proportions" that could result in 300,000 deaths per day — a "hunger pandemic".
COVID-19 will almost double people in acute hunger by end of 2020
New WFP figures indicate additional 129 million lives and livelihoods will be at risk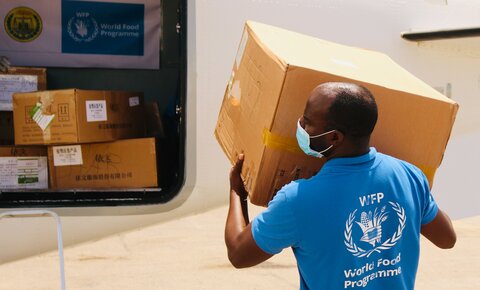 Speaking at an online briefing broadcast by the UN on YouTube, Facebook and Twitter, Beasley highlighted the fact that there are currently 821 million food-insecure people in the world. "If we don't prepare and act now, to secure access, avoid funding shortfalls and disruptions to trade," he said, the result could be a "humanitarian catastrophe … in a short few months".
Beasley added: "Millions of civilians living in conflict-scarred nations, including many women and children, face being pushed to the brink of starvation, with the spectre of famine a very real and dangerous possibility."
Entitled "Protection of civilians from conflict-induced hunger", the briefing coincided with the release of the Global Report on Food Crises 2020.
The report highlights 55 countries where 135 million people face crisis-level food insecurity— and that is without counting the impact of the COVID-19 pandemic, the response to which creates an "excruciating trade-off between saving lives or livelihoods or, in a worst-case scenario, saving people from the coronavirus to have them die from hunger."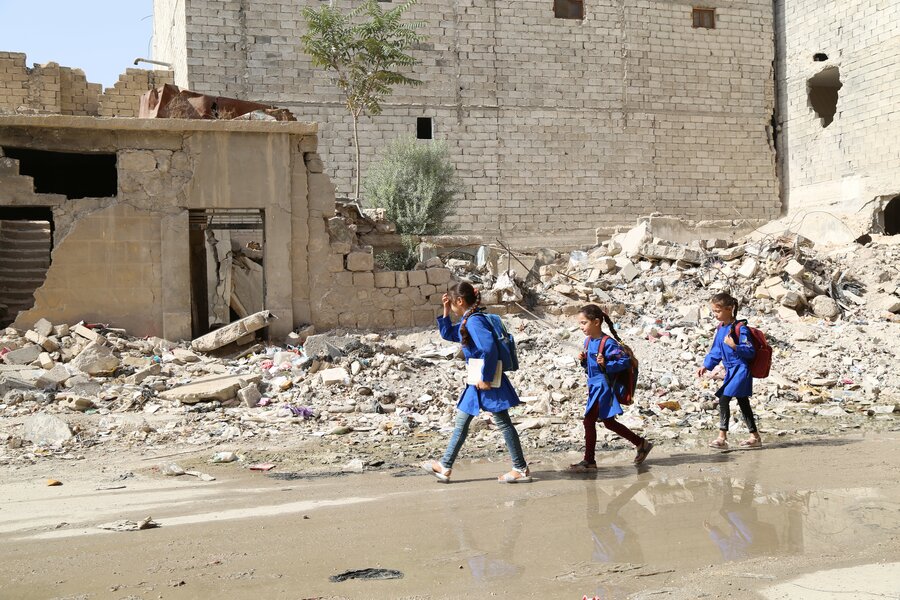 Citing research from WFP, Beasley said that as the virus spreads, "an additional 130 million people could be pushed to the brink of starvation by the end of 2020. That's a total of 265 million people."
Joined by Qu Dongyu, Director-General, Food and Agriculture Organization of the United Nations (FAO), and Jan Egeland, Secretary-General, Norwegian Refugee Council, Beasley added: "WFP offers a lifeline to nearly 100 million people, up from about 80 million just a few years ago. This includes about 30 million people who literally depend on us to stay alive.
"If we can't reach these people with the life-saving assistance they need, our analysis shows that 300,000 people could starve to death every single day over a three-month period."
South Sudan's abandoned children
Locusts storms and the threat of COVID-19 press home why the world must act to stop thousands of lives being lost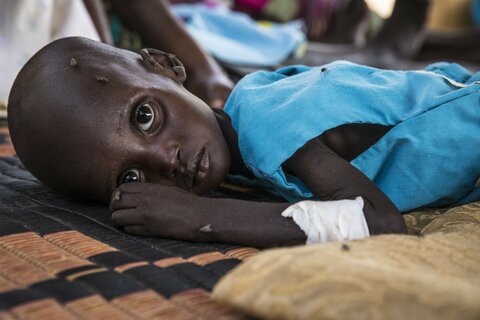 Chief among worries are countries across Africa and the Middle East — with shutdowns exacerbating poverty, more people are expected to die from the economic impact of COVID-19 than from the virus itself, the Global Food Crises Report suggests. In countries such as Afghanistan, the Democratic Republic of Congo, South Sudan, Syria, Yemen and Zimbabwe, "national health systems are already overstretched, with an alarming dearth of equipment, medicines and trained staff".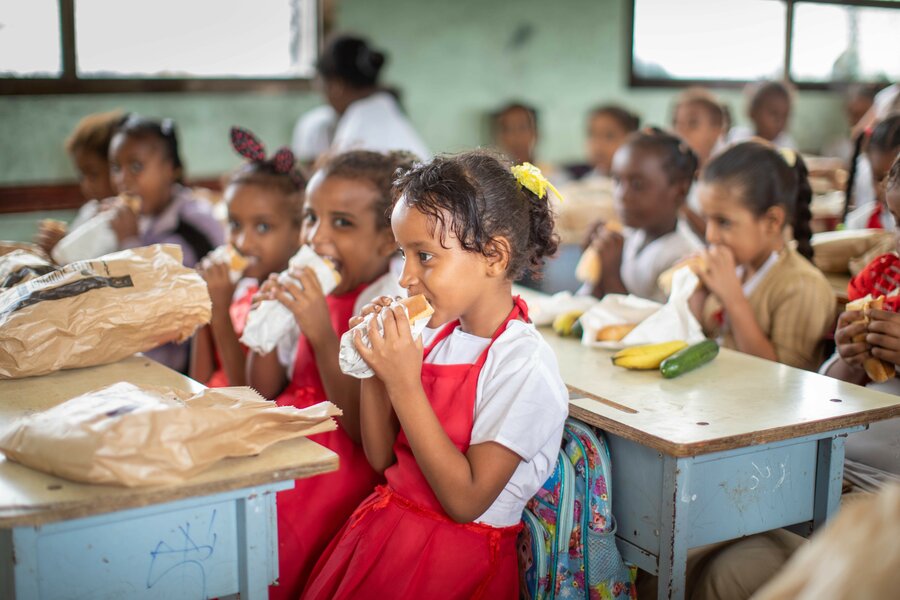 These are among nine countries that account more than 40 percent of stunted children, the report says. Beasley echoed its alarm. "1.6 billion children and young people are currently out of school due to lockdown closures," he said. "Nearly 370 million children are missing out on nutritious school meals — you can only imagine when children don't get the nutrition they need their immunity goes down."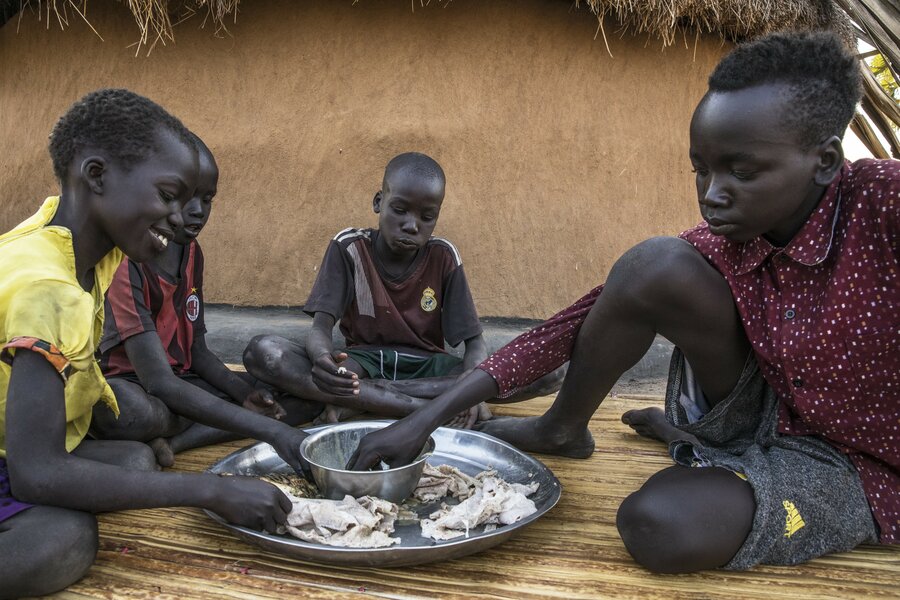 According to the Global Food Crises Report's breakdown, coronavirus aside, of the 135 million suffering acute hunger, 77 million are in countries affected by conflict, 34 million are in places that are subject to climate shocks, and 24 million are in places affected by humanitarian crises.
Wrapping up his speech, Beasley implored "all parties involved in conflicts to give us swift and unimpeded humanitarian access to all vulnerable communities, so they can get the assistance to them that they need, regardless of who they are or where they are."
He added: "WFP is the logistics backbone for the humanitarian world and even more so now for the global effort to beat this pandemic."
The Global Food Crises Report 2020 is published by the Global Network Against Food Crises and the Food Security Network