WFP supports earthquake survivors in Afghanistan
Teams at hand providing immediate emergency assistance
, WFP staff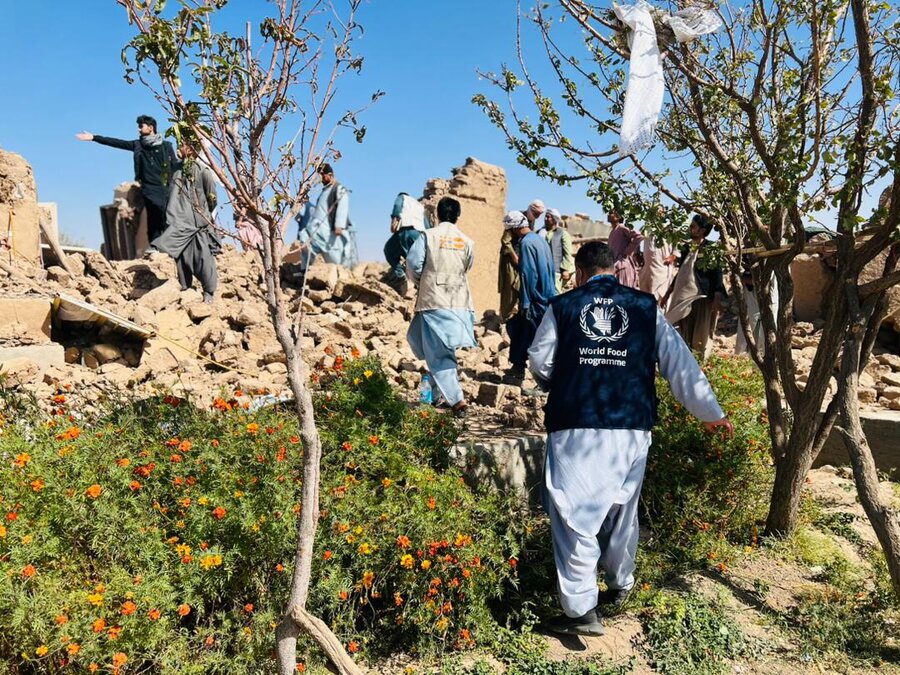 In the wake of the 6.3 magnitude earthquake that struck Herat province, western Afghanistan, on Saturday 7 October, the World Food Programme (WFP) is on the ground providing assistance to survivors. The authorities estimate the current death toll at 2,000, with more than 4,000 people injured and 1,400 displaced.
Hours after the quake, Herat-based WFP teams began distributing high-energy biscuits to 700 families in Seya Aab, Koshak and Karnil villages. Many of them have lost their homes and everything they owned. 
Assessments are ongoing and WFP is preparing to reach up to 70,000 earthquake-affected people with food or cash, and has already prepared food parcels for 20,000 people. Each parcel can feed a family of seven for one month and contains fortified wheat flour and vegetable oil, pulses and salt.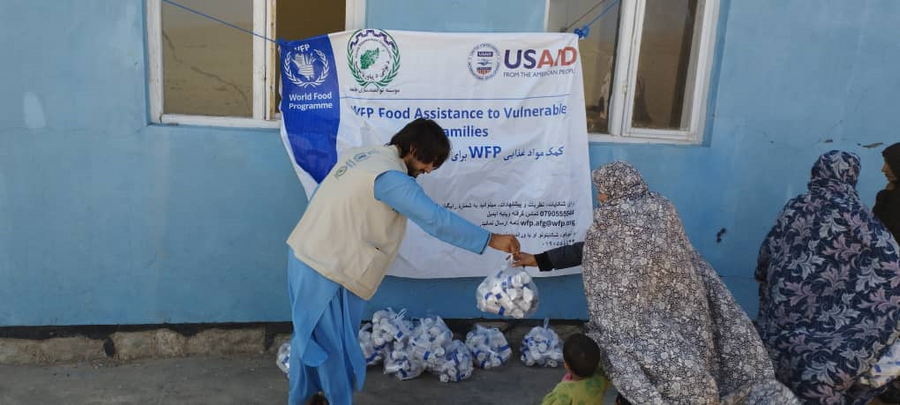 "This terrible earthquake is the second to hit the country in two months and comes at a time of immense humanitarian needs, when 15 million people do not know where their next meal will come from," said Anamaria Salhuana, WFP Deputy Country Director in Afghanistan. 
WFP's programmes across Afghanistan – where one third of the population is food insecure – ensure people affected by conflict, disasters and climate extremes receive the support they need wherever they are. 
WFP urgently needs US$400 million to help 7 million of the most vulnerable people survive the coming months, including pre-positioning food ahead of the harsh Afghan winter when entire communities are cut off.