This is what it takes to feed more than 8 million people a month in Yemen
The World Food Programme (WFP)'s Yemen Country Director Stephen Anderson reflects on the crisis gripping Yemen. Here is what he saw on his trip to Hodeidah.
, World Food Programme
The situation in Hodeidah continues to alarm me. There is major population displacement — more than 300,000 people so far. Cholera is again fast becoming a major health threat. Two-thirds of the population are hungry, and 8.4 million people face severe hunger and close to famine like conditions.
This is a sad list to report on.
Everyone agrees peace is needed. This conflict has led to a shocking situation on the ground. Families have been uprooted by this conflict, and when I meet people, they tell me, "we want peace."
What does peace look like? The UN Special Envoy has been working around-the-clock in Yemen, the region, and further afield to find ways to stop this assault and invite dialogue to put forward a peace road-map for the people of Yemen.
He has our full support. It is no doubt a hard process and we are all doing our best to support his efforts.
But it is the people who are on ground who have the most to lose — this my biggest concern, and we must not forget them.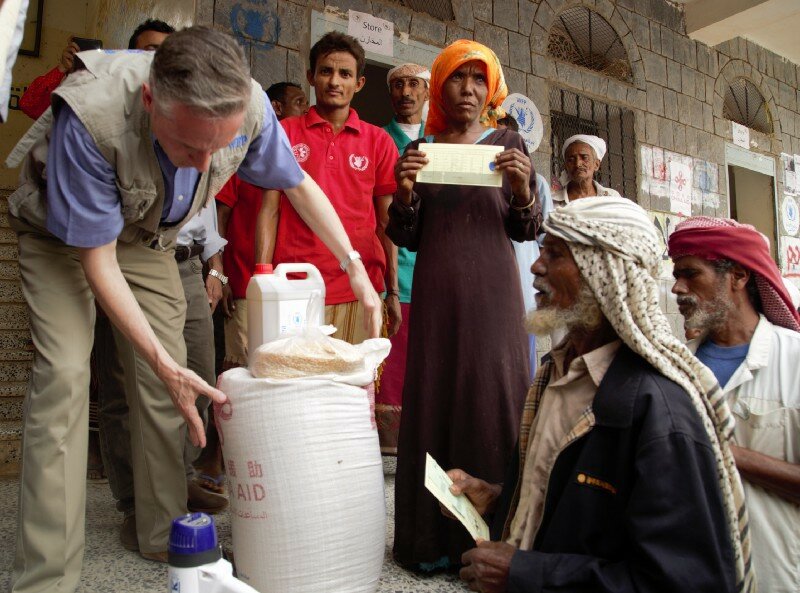 I was in Hodeidah recently, where I met families displaced by the conflict. We fear that up to 1.1 million people will be affected. This is already one of the worst humanitarian crises in world.
I spoke with one mother of eight, whose entire family's livelihood depended on fishing. She fled with her children and now does not know what to do next. She is concerned about the welfare of her children. How will she feed them and make it through the coming days and weeks?
These are all questions the WFP is working hard to answer while delivering food to those in dire need.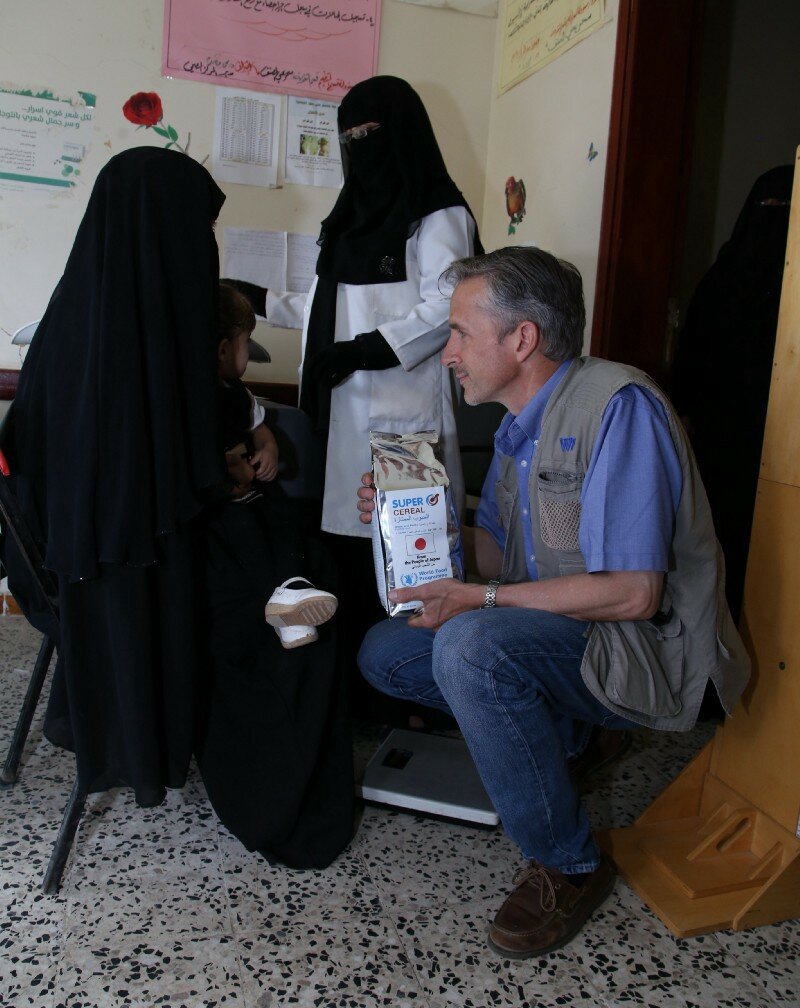 Travelling within Yemen, you get an immediate impression of its stark beauty, landscape and architecture, rich culture and the different ways people live.
I see many guns and checkpoints which act as a blunt reminder of how war has impacted people's lives.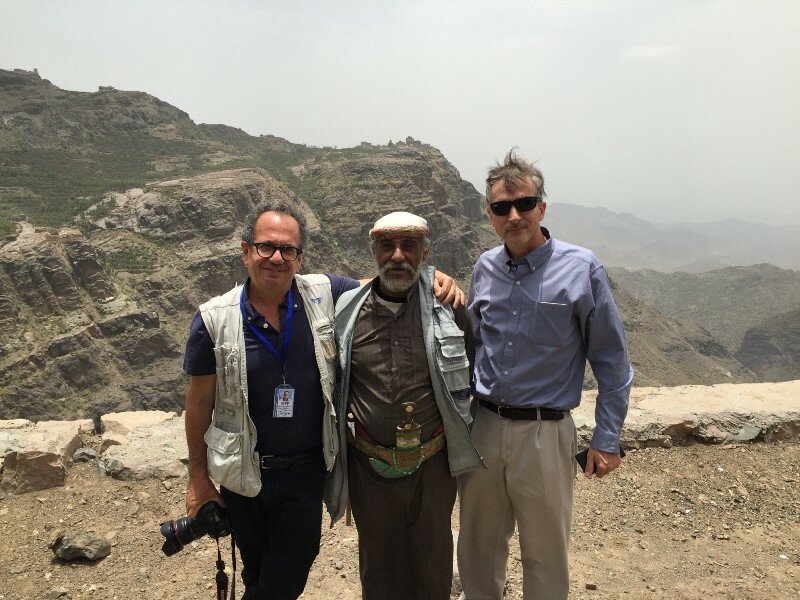 There are many sellers on the side of the road, selling their different wares. Some children have fashioned sticks with cans on the end which they use to grab prickly pears which they sell to passing motorists.
I was very tempted recently to buy a stone alligator paper weight with green marble eyes. The young boy and I chatted and, in the end, he posed with his craft. Wherever I go in this country, I am always touched by the huge warmth of the Yemeni people.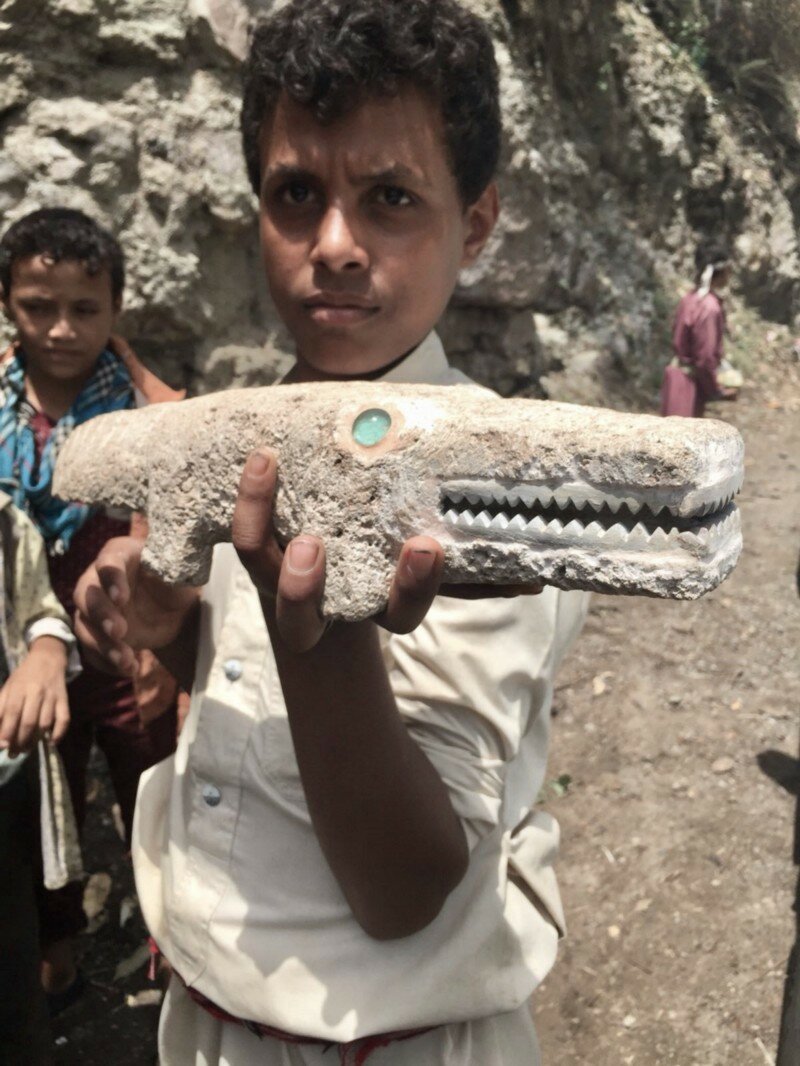 When we say 18 million do not know where their food is coming from, what does this mean for people in Yemen, and what does it mean to be hungry?There is indeed commerce on the roads and in the towns, but people have little to no income. Many children are not in school, and they tell you they are hungry. In many places we see women begging on the road — often a mother's desperation to find money to feed her children.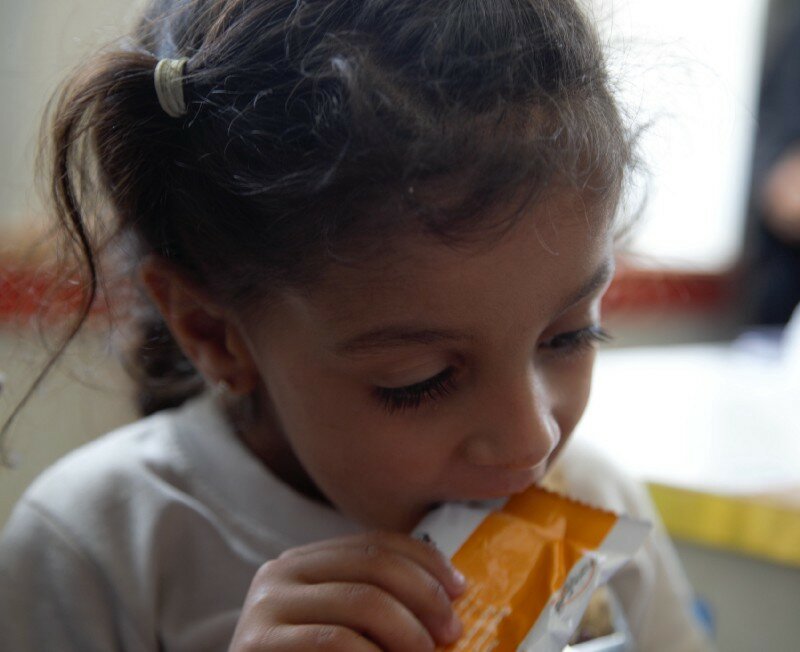 A great number of people were poor before the conflict intensified dramatically in 2015. They have even less now and there are even fewer opportunities to make ends meet.
Despite how little people have, when you step inside their homes they are kept clean and neat. They have few dishes, with bits and pieces arranged around the home. Most families have many mouths to feed and are struggling to make it through the days and weeks. That said, the Yemeni people are resilient, and they make the best of what they have.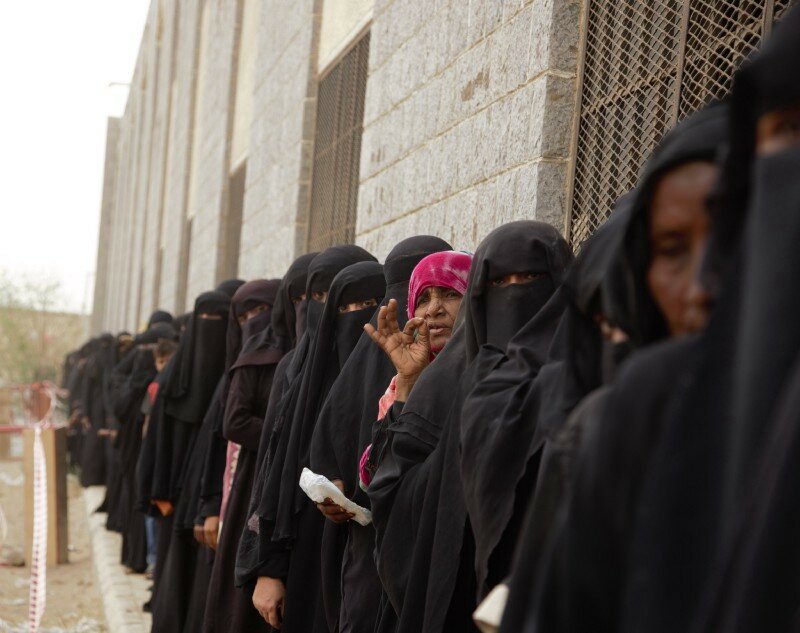 In my role, I have to figure out how to solve problems. We work with a large number of partners, and the logistical implications of WFP's operation are immense: On any given day, there are between 200 and 500 WFP- contracted trucks on the road in Yemen and these all require a "process of deconflicting" or coordination before they can move. It is a massive undertaking. I would be lying if I didn't say, "I find the challenges here daunting.'' People say it is never enough. In response, I say we need to use whatever resources we have to the full and best extent possible.
All of what we are able to do on a daily basis is thanks to our donors who continue to make a generous contribution to the emergency efforts here.
Our staff and team are under tremendous pressure. Most of our offices are growing in response to the growing needs. While this is positive, at the same time, there are often imbalances we have to address. We need to keep thinking about our staff. We need to invest in them and make sure they are listened too, and are kept safe.
In Arabic I often say to my staff, the drivers, guards, and our team: "Shukran Jazeelan le jahoodikum,'' simply "thank you very much for your efforts."
This article was written with support from Shelley Thakral
Two-thirds of the Yemeni population, or 18 million people, do not know where their next meal is coming from, while 8 million people remain precariously close to famine. Intensified conflict is making the humanitarian situation in the country worse, particularly in Hodeidah, the key port which is a lifeline for millions in northwestern Yemen. WFP needs US$ 107 million over the coming six months to provide assistance to 8 million vulnerable Yemenis.