Why pulses are soaked in goodness
Nutritious to the core, beans, lentils and co are a key part of WFP food assistance — and take centre stage on World Pulses Day
, World Food Programme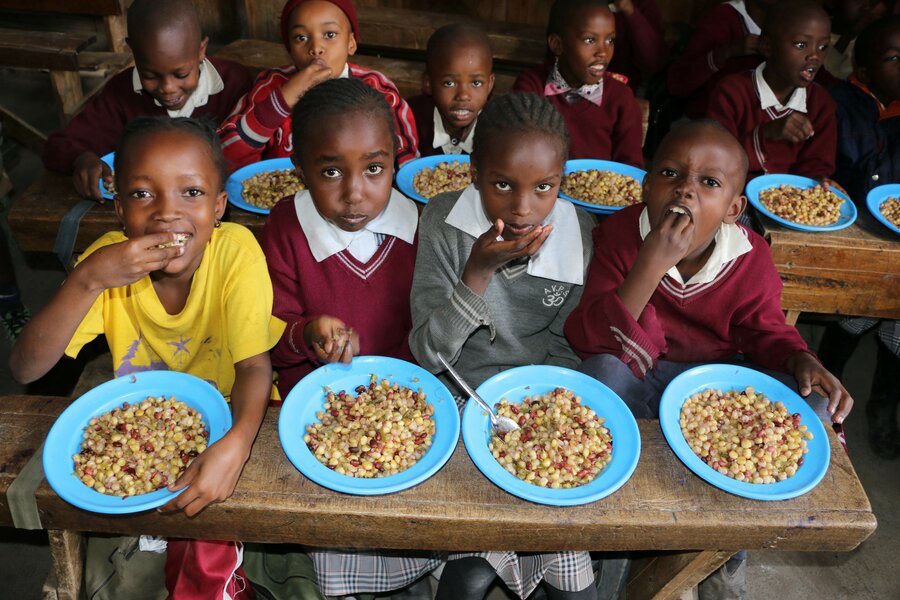 Report by Peyvand Khorsandi, Sophie Smeulders and Tiziana Grassetti
Today is World Pulses Day when the likes of beans, chickpeas, cowpeas, split peas and peas take a bow.
"Pulses provide us with proteins," says Honourable Mangena, a smallholder farmer in Mumbwa, Zambia — one of the 51 countries from which the World Food Programme (WFP) procured 324,168 metric tons of pulses, worth US$ 187 million, last year.
"Since I have been growing beans," adds Mangena, "the health of my children has improved. I am so happy as they are strong now''.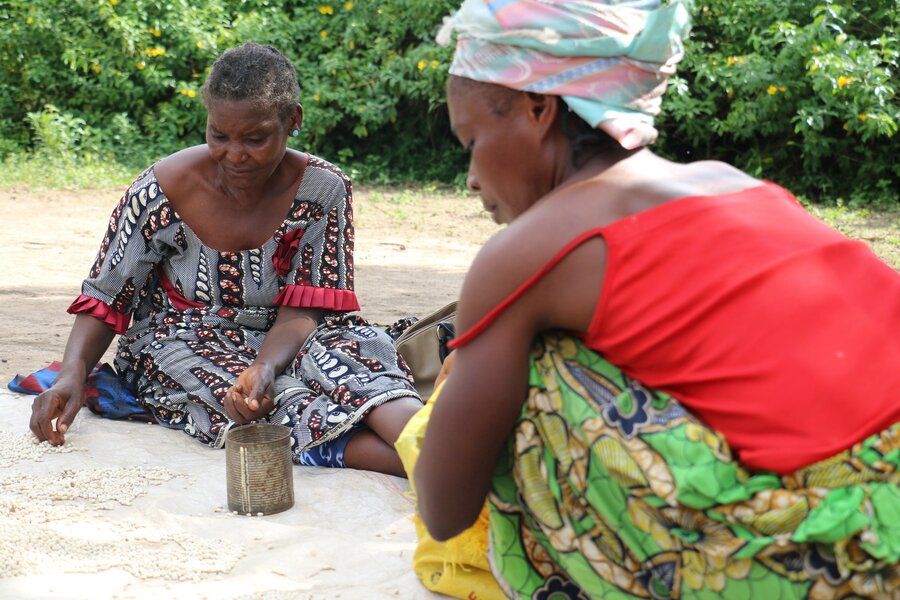 In Bouenza, Congo, WFP's bean project supports 200 smallholder farmers. WFP provides seeds, new knowledge in agricultural practices, and a market for the produce. WFP has also guided farmers on how to obtain legal status and open bank accounts — in 2017 WFP bought 16 metric tons of beans from them; last year, it ordered 150.
"WFP initially had a hard time purchasing the amount of beans needed for school meals," WFP Congo Country Director Jean-Martin Bauer has said. "It was as though the farmers did not believe we would actually pay them. But now, after years of working together, farmers have began delivering ever-increasing quantities of beans."
Pulses are key to WFP's emergency response and long-term projects such as school feeding. Often grown by local farmers, they help to keep food systems secure, empowering women in the process — in places such as sub-Saharan Africa they are largely cultivated by women.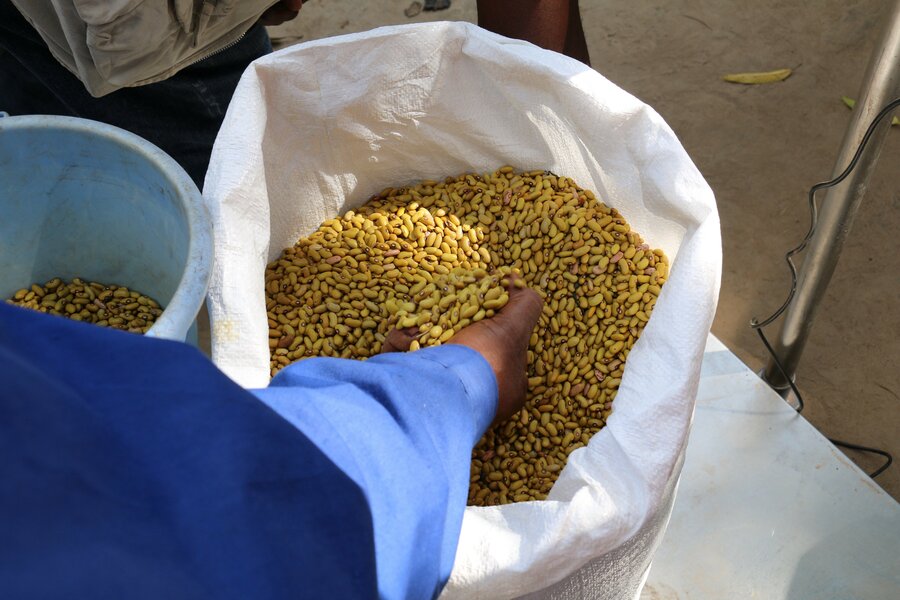 "They are one of the richest sources of protein from plant-based sources," says WFP nutritionist Maree Bouterakos, "widely available, low-cost and an important part of a healthy diet." She adds: "Pulses are packed with iron and folate [a crucial B-vitamin], as well as many other nutrients, which is particularly important for people we serve who are vulnerable to a micronutrient deficiency".
Soaked and cooked in kitchens, pulses — which benefit from a long shelf life — also form the basis of nutritious pastes that WFP distributes.
"They are high in dietary fibre which is important for gut health and regularity — bowel movement," says Bouterakos. She reels off information with such relish one can imagine a row of beans jumping and doing somersaults in joy as she speaks.
"They are important in managing body weight. They have been shown to reduce blood sugar as well as lower cholesterol. This is important for people at risk or experiencing either overweight or obesity and then diet-related non-communicable diseases, such as type 2 diabetes and cardiovascular issues, which is now a huge problem all around the world." Bouterakos adds: "Pulses are widely available, they're very versatile and easy to prepare — they're a nutrient powerhouse."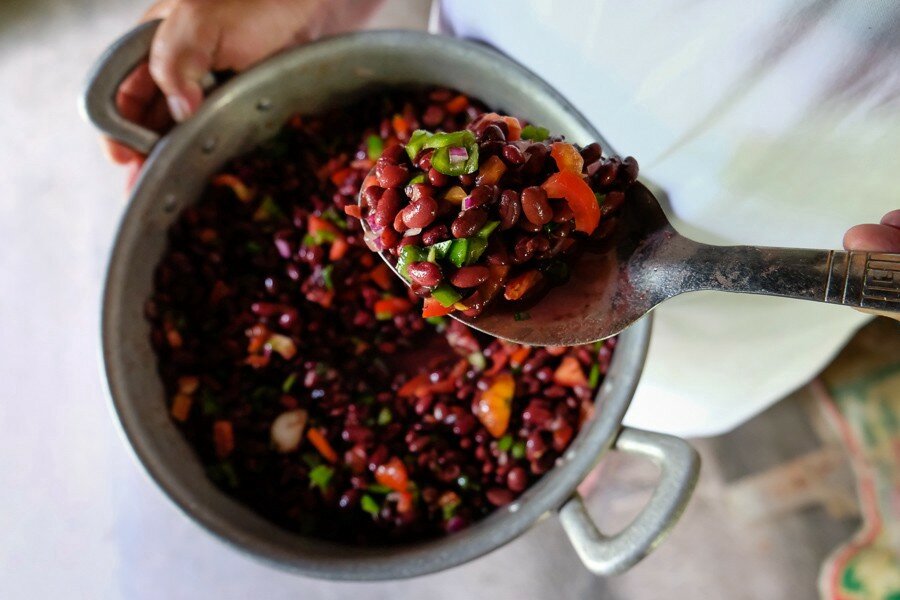 One person who would surely agree with her is Marcus Terentius — in 37 B.C., the ancient Roman scholar recommended planting legumes in poor soils a) because they do not require many nutrients and b) because they enrich soil for future planting.
Pulses are natural "nitrogen fixers", drawing nitrogen — which is key to plant growth — from the air to create nitrogen compounds in the soil. This reduces the need for fertilizers making pulses an ally against climate change.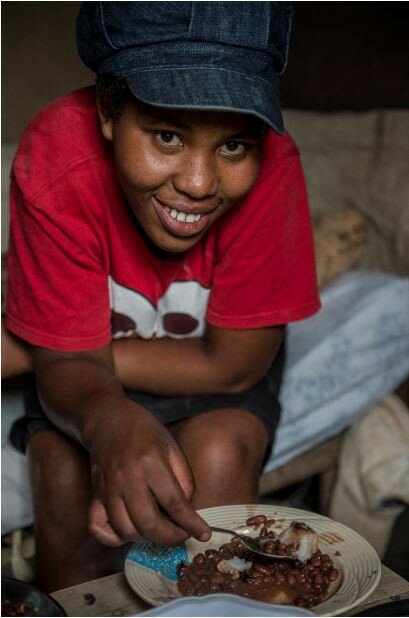 "They're quite resistant to floods and drought and other extreme environmental conditions so they support with health," says Bouterakos.
"We know the negative effects of meat production and rearing livestock on the climate in terms of methane production" — as a climate-smart source of protein, she adds, pulses are simply remarkable.