World Baking Day: The entrepreneur supplying bread to 90,000 Syrians
With World Food Programme support, Abdulkader Akkam rehabilitated four bakeries for vulnerable people in Aleppo
, Jessica Lawson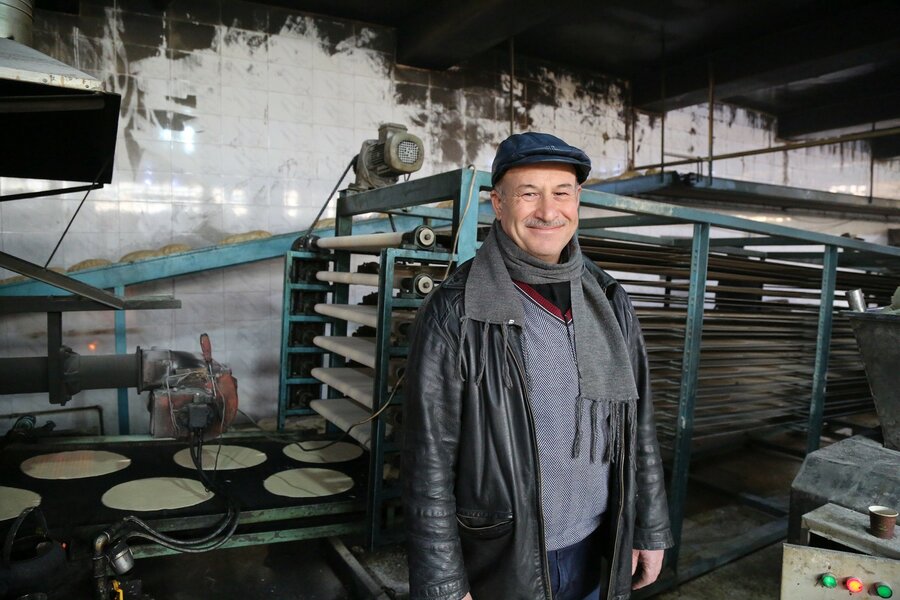 Where better to look to mark World Baking Day (17 March) than Syria where, for the past three years, Abdulkader Akkam has worked with the World Food Programme (WFP) to rehabilitate four bakeries in some of the poorest parts of Aleppo.
Today, with safety measures in place to protect against coronavirus, they provide bundles of fresh bread to 90,000 people.
"These bakeries are now a very important part of daily life and have made a huge difference for families here," says Abdulkader. "Some people here don't have the money to buy bread. In the past, they had to walk for two hours very early in the morning to their closest bakery. Some used to leave home in the middle of the night to get there before they opened at 6 a.m. There is not a problem getting bread anymore."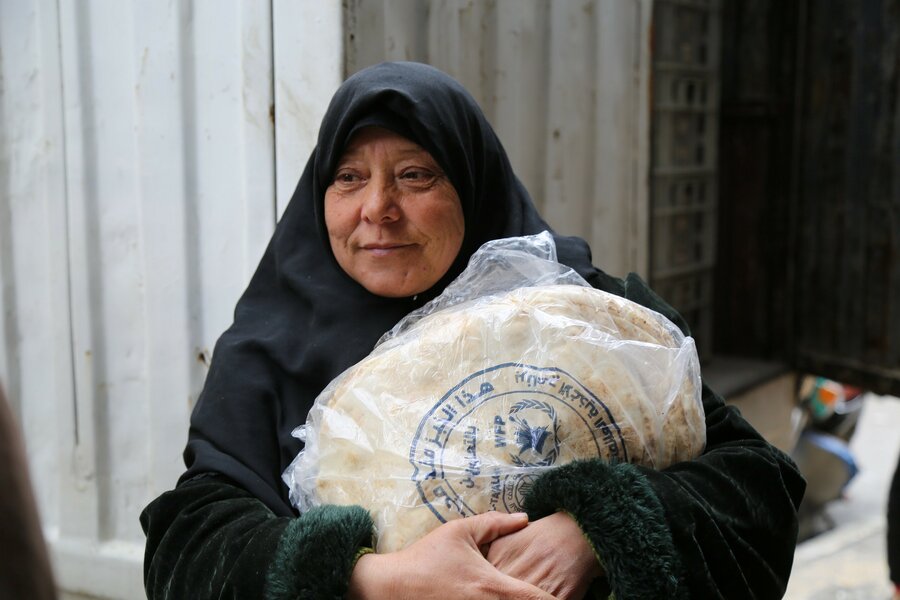 "For people in Aleppo, the main things they need are bread and water, everything else is a bonus," he adds.
If you step inside a bakery, a few things are immediately obvious. It's warm, smells amazing and everyone here has been awake for hours. Among the flour, the machines and hundreds of loaves of bread, Abdulkader knows that this is one way that Aleppo can recover from years of violence. With bread.
"Bread is very important to Syrians," says Abdulkader. "It bridges the class divide. It's eaten with every meal. If you don't have some, you borrow it from your neighbours. But it's the one thing we Syrians have in common. We all need bread."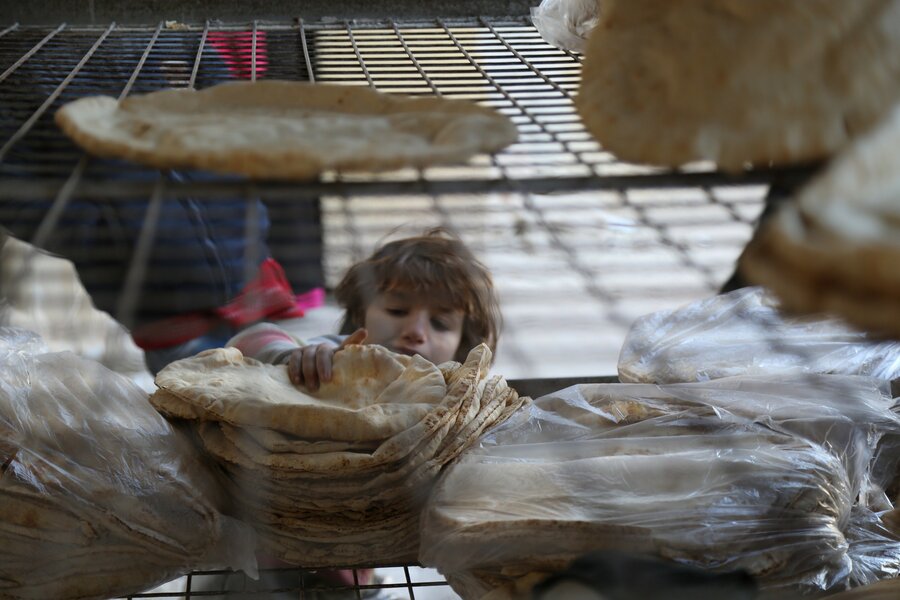 As the conflict in the northwest continues to drive hunger, having forced up to a million people from their homes, the overall humanitarian situation in Syria continues to deteriorate, and many people are continuing to pay the price for nine years of conflict.
All Syrian families are facing escalating economic pressures with the price of food rapidly increasing across the country. Some staples have skyrocketed by 60 percent in just one year. An adequate and healthy diet is becoming beyond the reach of many.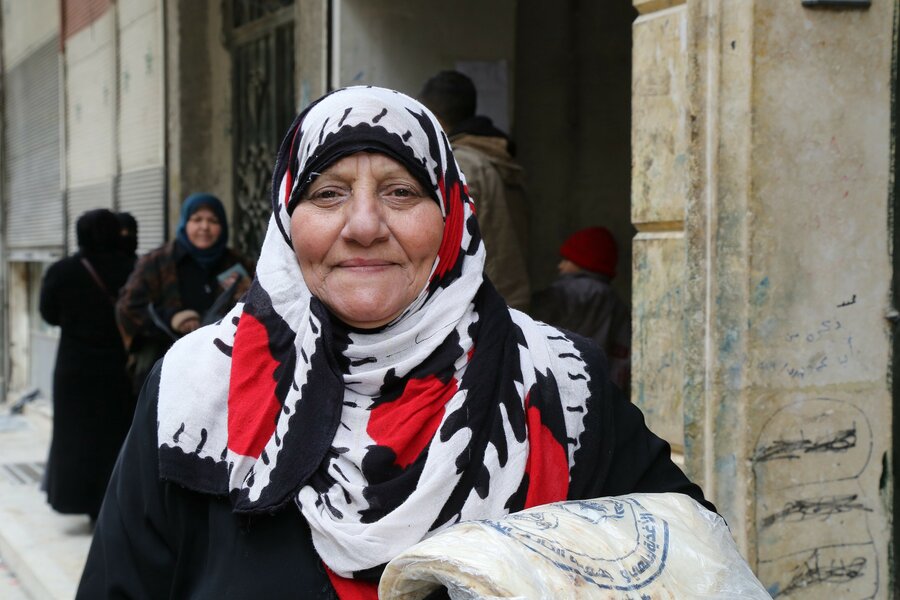 Aleppo is no stranger to that. Only three years ago, the people of Aleppo were facing a humanitarian catastrophe worse than anything Syria had seen since the beginning of the war.
The neighbourhoods that surround the bakeries tell the story of what has happened in Aleppo. Reminders of the past are impossible to ignore. But Abdulkader is looking to the future. Families are returning. Where there is food, there's life.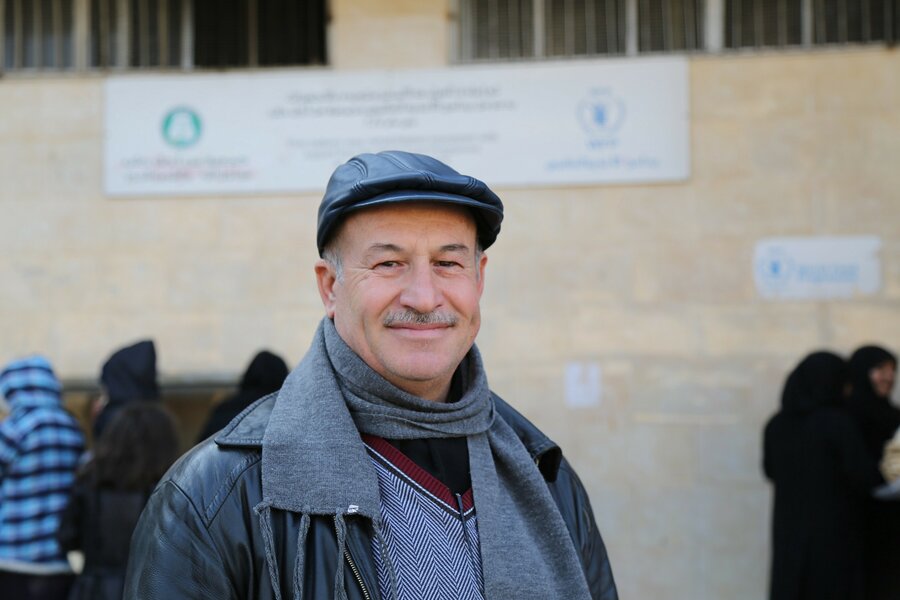 "The main thing that encourages people to return to their houses is the availability of bread," says Abdulkader. "It helps the people who eat it, but also those who work here, who rehabilitated the bakeries, who repair them and who planned for them. This is creating jobs and helping the local economy.
"One bakery starts distributing bread at 6 a.m. and it is gone by 9 a.m. They bake 3,000 bundles of bread per day. I am proud that I started a project from scratch and I'm still being a part of it today. This is my biggest happiness. The feeling I see on the faces of people after they collect their bread, it looks like they have won a prize. That's the biggest reward."
"Muslims believe that if you do a good deed it will last forever. I think that generations of people will benefit from what WFP did. Without WFP we wouldn't have been able to start. The whole neighbourhood is benefiting. Everything we have fixed will not be destroyed again."
WFP began rehabilitating bakeries in newly accessible parts of Aleppo in 2017. Many residents who returned to their homes had been displaced for four years and were in urgent need of basic services, including food, schools and healthcare. One of the bakeries almost totally destroyed — 90 percent of it had to be rebuilt.
Over the past nine years, WFP has scaled up to provide 4.5 million people life-saving food assistance every month in every governorate across Syria.