World Food Programme operations chief calls for urgent funds to keep coronavirus response system flying
Humanitarian transport network set up in wake of pandemic looks set to collapse without immediate intervention
, World Food Programme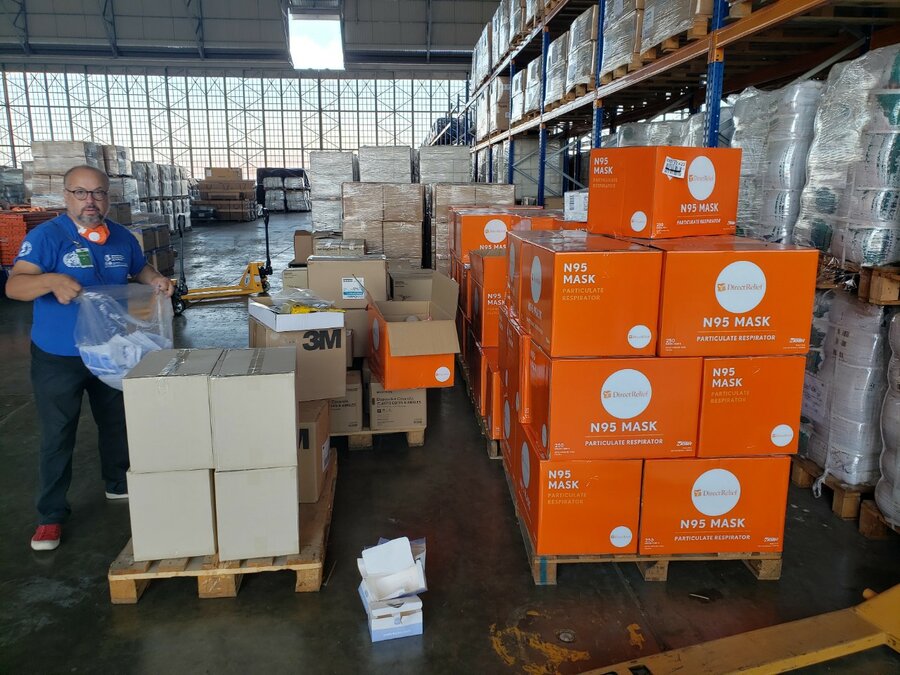 By Peyvand Khorsandi
"Let's say a country uses the free World Health Organization platform to buy a million dollars' worth of high-quality PPE at a discounted rate — the World Food Programme will deliver it, free of charge," says Amer Daoudi, WFP's Senior Director of Operations. "If we no longer deliver, they're going to end up probably spending only 70 percent of that million on PPE — US$ 300,000 of it will be spent on transport."
Daoudi is sounding the alarm — if new funds are not urgently raised, hundreds of flights delivering vital humanitarian aid and health supplies look set to be grounded within weeks, as WFP's Common Services operation grinds to a halt.
What are the WFP Common Services?
When commercial airlines stopped flying at the start of the COVID-19 pandemic, WFP stepped in to fill the void, ensuring the continuity of the humanitarian and health response.
Air bridges were set up to enable vital humanitarian and health staff and supplies to reach locations beset by climate shocks and conflict. Without them, some of the world's most remote communities would be denied humanitarian and health assistance, putting millions of lives at risk.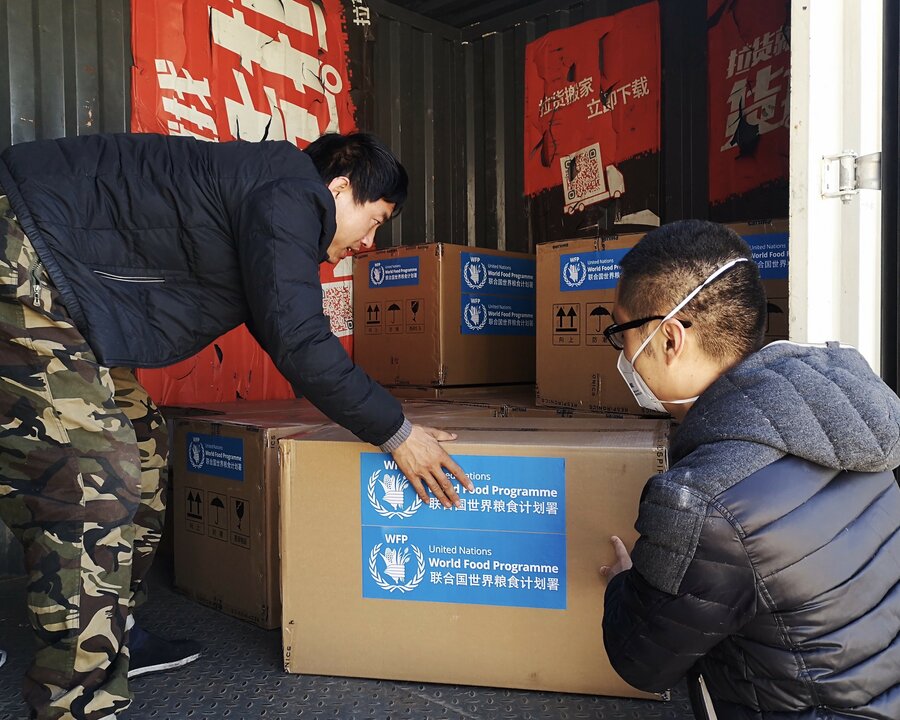 I ask Daoudi whether the resumption of commercial might go some way towards solving the problem.
Wherever there is a viable commercial option, WFP will stand down, he says. "However, in many areas around the world, commercial airlines have not resumed yet and we don't foresee them resuming over the next two or three months."
With 197 aid organizations, such as the International Committee of the Red Cross, using the service, passenger numbers are rising — and so is the cost of carrying them.
High cost of healthy diet puts billions at risk of malnutrition, says food security report
Nutrient-rich foods are priced out of the reach of people in the poorest countries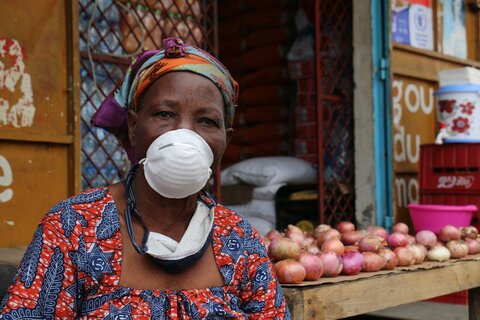 Historically, aid organizations have faced the challenge of identifying enough resources to respond to humanitarian crises appropriately. Today they have the further challenge of making sure those resources can reach those in need: transport is no longer something that can be taken for granted.
If aid agencies have to organize their transport on behalf of poor- and lower-income countries, says Daoudi, "it becomes a nightmare."
Since the pandemic began, Global Humanitarian Response Hubs located close to where medical supplies are manufactured in Liège,France, Dubai and China have linked to regional hubs in Ethiopia, Ghana, Malaysia, Panama, Dubai, and South Africa, from where a fleet of smaller aircraft move personnel, and cargo, into priority countries.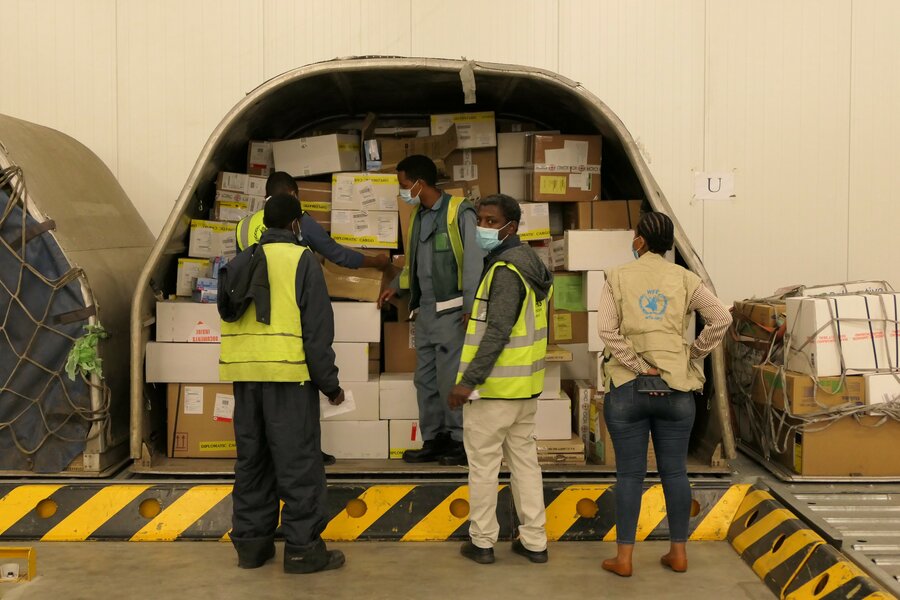 WFP Aviation has flown more than 9,500 staff to 50 different destinations, shifting 27,600 cubic metres of cargo (for a measure, one cubic metre means 32,500 surgical masks, 30,000 gloves or nearly 2,000 face shields).
The current easing of the prices means "we're riding the wave of contracting at much lower rates than a few months ago," says Daoudi.
He is pleased that through being "joined at the hip with WHO… WFP basically brought the global system together, gelled it together and then we started standing up."
Coronavirus and hunger: WFP to assist largest number of people ever
Latin America at centre of concerns as invisible enemy hits countries beset by climate change and conflict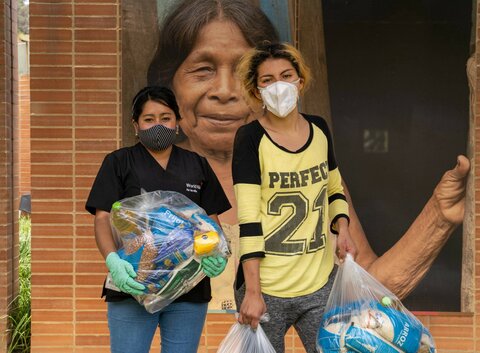 WFP's Common Services are the backbone of the global humanitarian and health response to COVID-19, and without swift intervention, says Daoudi, the hotspots of poverty and hunger will become completely isolated.
If an additional US$ 200 million is not urgently raised, flights that facilitate life-saving aid could be grounded within weeks. The human cost would be unconscionable, so a coalition of NGOs and UN agencies are asking the donor community to provide urgent support.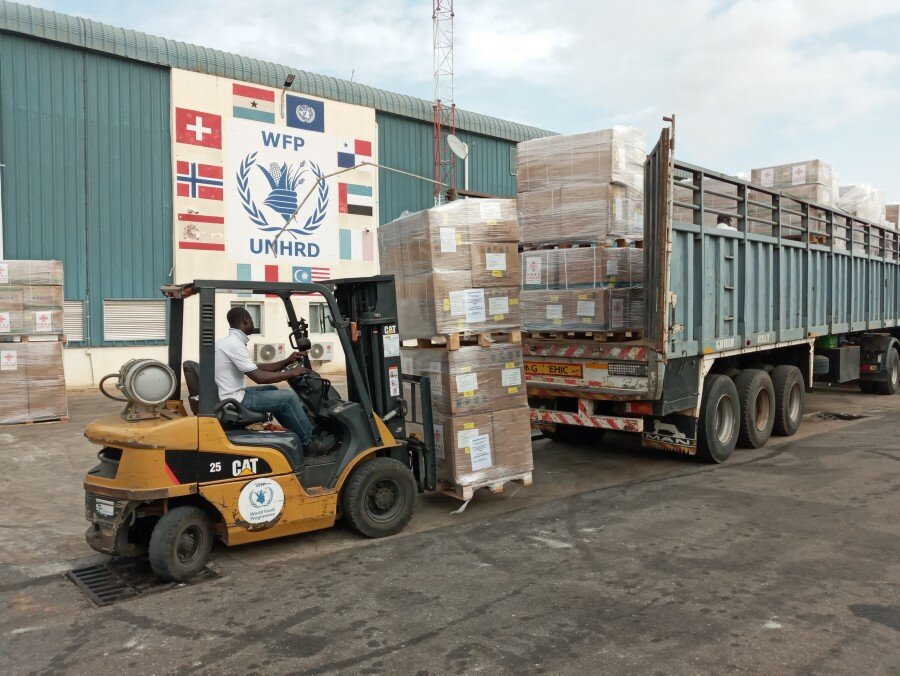 "This is something we haven't done at a global level before, the challenges are enormous, but we've overcome them," says Daoudi. One of his fears is that funding might arrive only after operations have been forced to stop — a damaging hiatus that would set months of sweat and coordination back to square one.
"Coronavirus is accelerating," says Daoudi — but so can WFP's response. "There is this momentum — we're moving more passengers than ever before. As we expand in July it'll be busier and busier." Without it, "the response to COVID-19 will collapse. That is why the world must act now."