World Food Programme profile: Margie Rehm
For International Women's Day, WFP's Istanbul Area Office head talks about the challenges and rewards of life as a humanitarian
, World Food Programme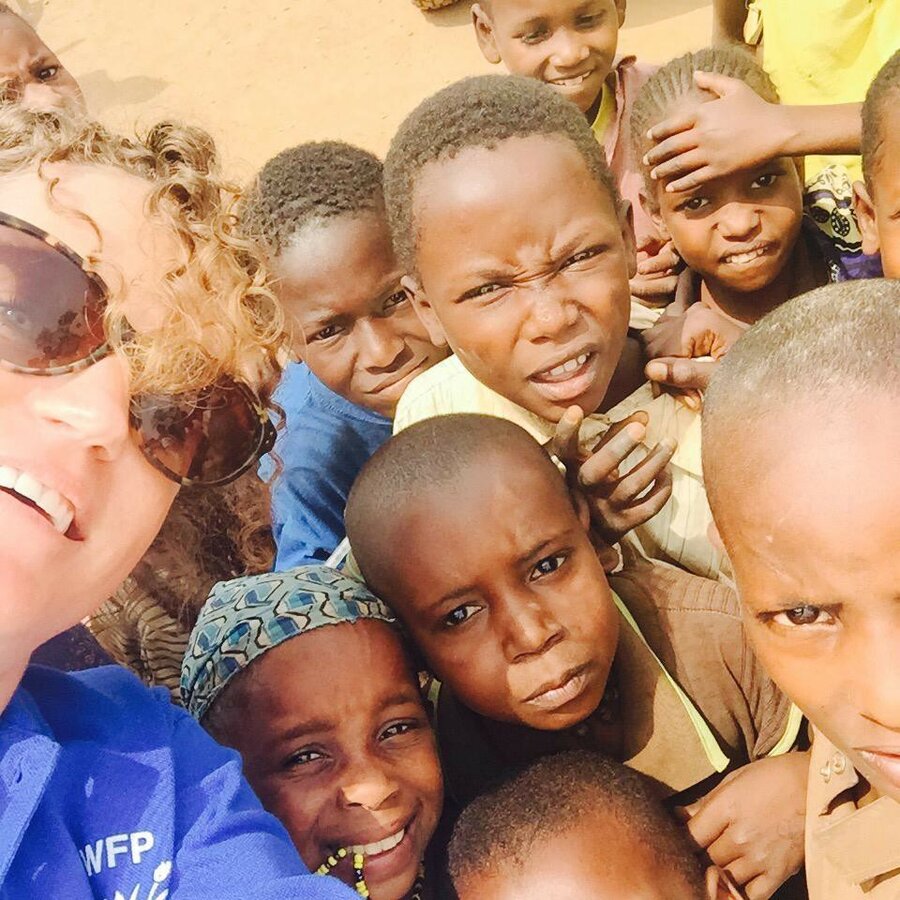 By Suraj Sharma
Humanitarian workers often dive into challenging situations despite the personal sacrifice involved. For Margie Rehm — head of the World Food Programme (WFP) Istanbul Area Office — the drive to keep doing so is inspired by opportunities to find solutions that change lives.
A humanitarian worker for more than 20 years, Margie has spent at least half of that time with WFP.
Currently the lead on livelihood programmes in Turkey, her experiences range from being part of WFP's frontline response team in Guinea during the fatal Ebola outbreak in 2014; to helping pastoralist families in Niger survive a debilitating drought, and leading the development of locally produced and blended nutritious food in The Gambia.
Her work as a humanitarian has also taken her to places such as eastern Russia, Indonesia and Serbia. She says while adrenaline gets her peers through life-saving emergency responses, for her the less glamorous, longer-term mission of "changing lives" is a source of greater fulfilment.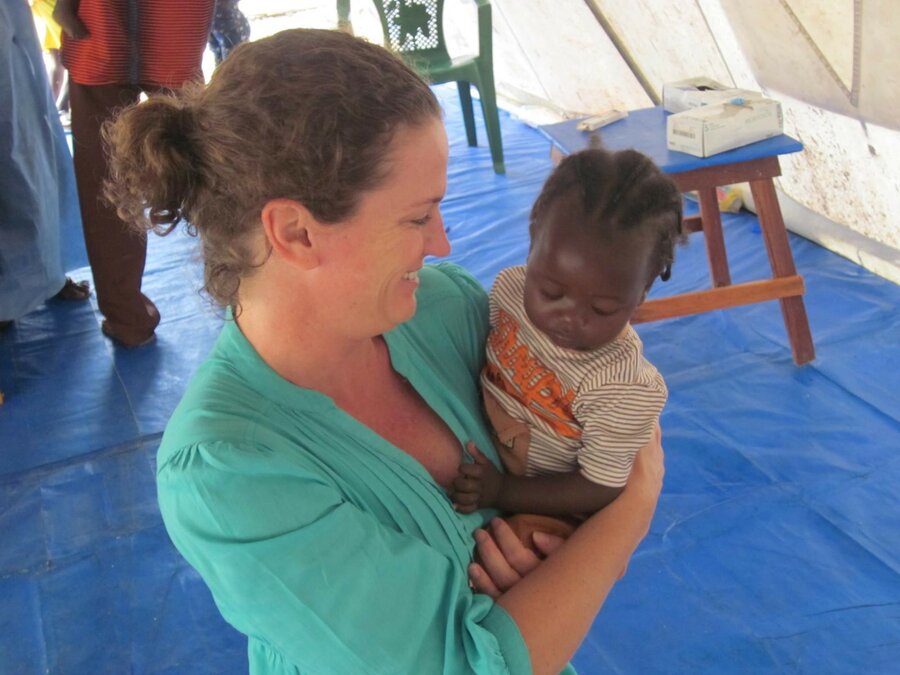 "Sometimes it is just about going back to the basics and identifying the root of the issue that needs to be addressed," she says. "I challenge myself and colleagues to look at issues with a sustainable lens, integrating local private sector solutions or technology that will ultimately be more sustainable."
Originally an expert in humanitarian cash assistance and food security, Margie had no wish to be pigeonholed. In the past few years, she's stepped into managerial roles.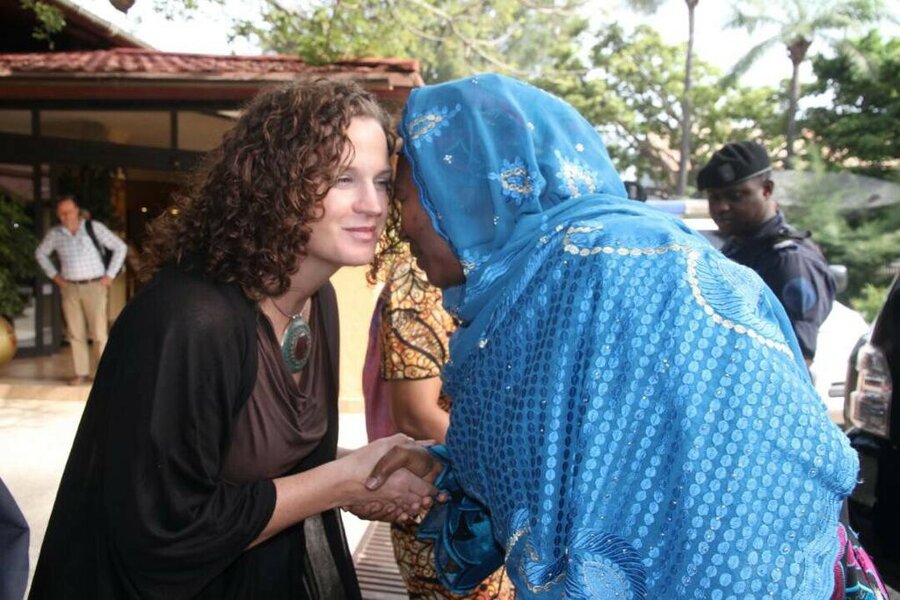 Margie says while WFP has a growing number of women in such positions, filling the more senior roles with women remains work in progress. As a single mother, she finds herself continually juggling to find an acceptable work-life balance.
Just being able to help in the smallest way is so rewarding, says Margie, you forget about all the other issues.
"On many occasions when I was face to face with so much suffering, I found strength and inspiration by pushing myself and doing my best to help those in need," she says. "It is also very humbling when despite having endured so much hardship, people still want to share whatever they have with you."
Maintaining such a commitment requires tough choices from time to time.
"My nephew was really ill with a life-threating condition—I couldn't be there often enough," she says. "I was crushed."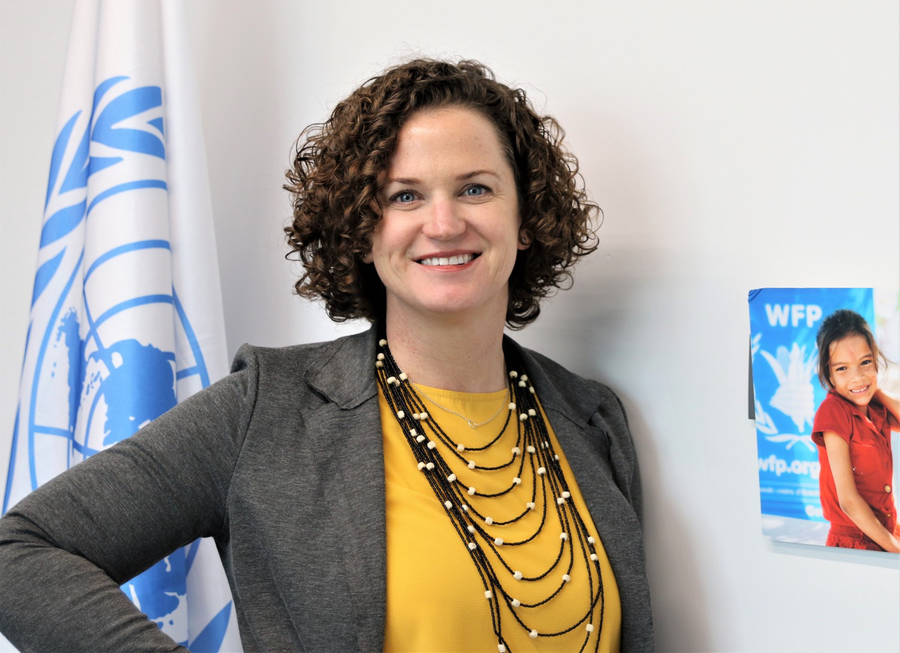 When asked about sexism in the workplace? Margie says she often has "to barrel through the ignorance" in order to drill home her point.
This is a far cry from the timid girl growing up in a middle-class suburb in San Antonio, Texas. Although she can't remember any particular role model, her eyes gleam when she speaks of her mother, Susan Rehm.
Her mother was the first woman to run for and be elected to the local city council, says Margie — adding she didn't necessarily identify as a feminist. Susan Rehm took an interest in charity work and was a vocal advocate for environmental and social issues.
This proved an inspiration for the daughter.
In 2014, Margie was part of a small WFP first-line response team to go to Guinea during the fatal Ebola virus outbreak. Such was the fear and panic surrounding the contagion that few were volunteering to go in the early stages. (In relation to Coronavirus, she says: "It is important not to panic, look closely at the statistics to find some comfort, and take normal precautions to protect yourself.")
Margie was keen to help and implement urgent solutions. Not that she wasn't scared—there were plenty of moments when she needed to take a deep breath and muster the confidence and courage to carry on. The experience remains a vivid one for her.
"I will always remember the success we had in delivering fresh and healthy food to the local Ebola treatment centres," she says. "To do this we partnered with mining companies and used their catering facilities since they were no longer operating in such conditions. This permitted WFP to monitor the entire production chain while also working with companies vital for the local economy".
A devastating drought in Niger in 2005 had left nomadic people in the northwest of the country debilitated. Their babies were dying in their arms. The pastoralists, who had lost all means of subsistence, were being encouraged to use cash vouchers to purchase food in the markets.
"At one point my feeling simply was to hell with these cash vouchers. Let's just give these people food and stop them dying," she says. "But then I knew that the solution required both a short and longer-term approach. Saving lives is of utmost importance but so is our work to change those saved lives."