World Food Programme: The values that drive us
Learn about the core values, principles and standards that inspire our daily work to put an end to global hunger and malnutrition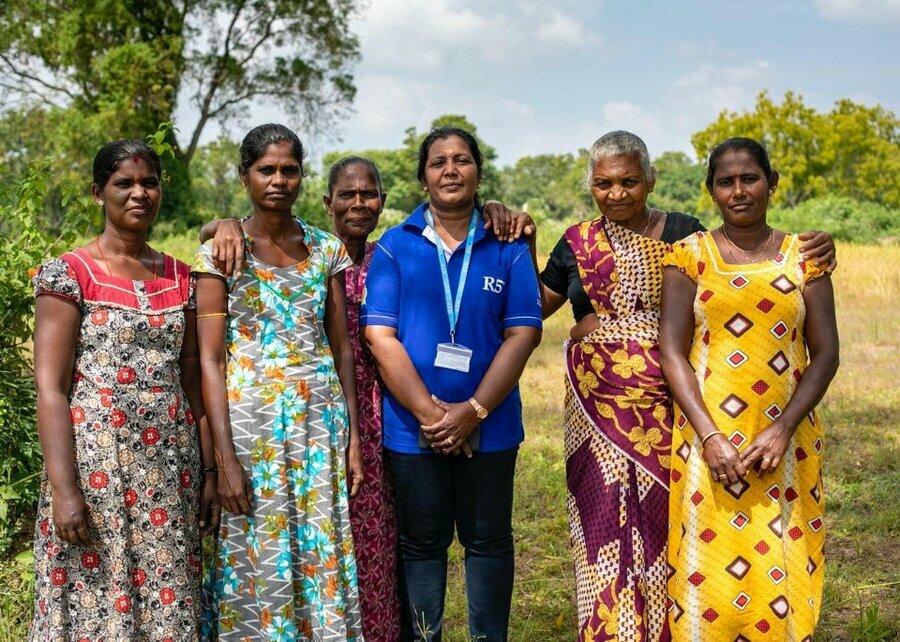 Humanitarian principles
All of the World Food Programme (WFP)'s humanitarian work is guided by the core humanitarian principles of humanity, impartiality, neutrality, and independence. These tenets ensure that our life-saving assistance gets to those who need it most, regardless of nationality, race, gender, religious belief, class, political opinions, status or location.
These humanitarian principles drive the way WFP operates, including in complex, fragile and unstable environments, which are often in active conflict zones. The humanitarian principles provide guidance on how to secure unhindered access to the most vulnerable people for WFP and its partners, while seeking to ensure the safety and security of its staff.
These principles are as follows:
Humanity: Human suffering must be addressed wherever it is found.  Humanitarian action must protect life and health and ensure respect for human beings.
Neutrality: Humanitarians must not take sides in hostilities or engage in political, racial, religious, or ideological controversies.
Impartiality: Humanitarian action must be based on need alone; prioritizing the most urgent cases without reference to nationality, race, gender, religious belief, class or political opinion. 
Independence: Humanitarian action must be separated from the political, economic, military, or other objectives of any involved parties. 
WFP: supporting those who need us – whoever and wherever they may be
How the humanitarian principles guide our work across 80-plus countries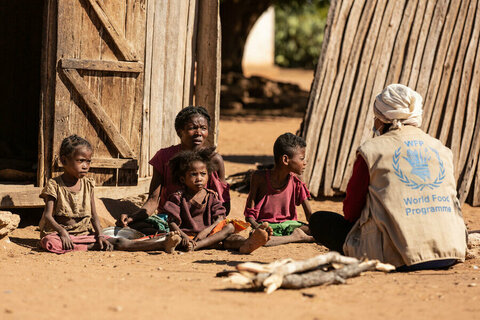 Sustainability and resilience 
Hunger often peaks wherever there are fragile and degraded environments that are prone to disasters, recurrent shocks and crises. About a quarter of all agricultural land in the world is degraded – it's estimated that two-thirds of everyone in Africa lives on degraded land. 
Alongside its life-saving efforts, WFP's life-changing work tackles the underlying vulnerabilities in fragile environments and helps build resilience that improves nutrition and strengthens food security. Working with governments, WFP's risk-informed and integrated programmes help to support access to food for households and communities by addressing the root causes of vulnerability. By layering community and household asset creation, smallholder agriculture market support, climate risk management and climate change adaptation, WFP and our partners support food insecure people in their efforts to adapt and improve their lives and livelihoods, build self-reliance and better withstand - and more quickly recover from - recurring shocks.
Programmes such as early-warning systems, anticipatory action to counter the effects of climate shocks, and sustainable management of natural resources enable those most at risk to meet today's livelihood needs and safeguard resources for future generations. Today, as the world confronts a global food crisis, WFP's work in more than 120 countries and territories around the globe is saving lives and changing lives through food assistance. 
Food safety and quality
Delivering healthy, nutritious food that is safe and culturally appropriate is paramount to WFP. We hold ourselves to the highest food safety and quality standards with checks at each step along the chain from purchase to delivery.
WFP experts review and measure over 90 food specifications and requirements, which all WFP's current and potential suppliers must meet. To verify compliance with our food safety and quality standards, 15 mandatory tests are conducted at every delivery.
In the rare instance of a food safety issue, WFP has strong reporting structures and mechanisms to handle investigations and quality control quickly and comprehensively. This includes the establishment of Food Incident Management (FIM) committees at all levels of the organization.
Transparency and accountability
Trust from donors, partners and supporters is key to WFP's successful work. WFP is a leader in the United Nations when it comes to sharing information with its government partners and the general public, and we continue to demonstrate our proven effectiveness and efficiency. WFP shares vast amounts of information through various channels, including our public website and on WFP's Executive Board site, which can be accessed by governments.
Efficiency
As conflict, climate crises, the consequences of the COVID-19 pandemic, and rising costs threaten an unprecedented global hunger crisis, WFP must make every dollar go further. We use data platforms to optimize our services and give us a real-time view of our needs, the people we serve, the cash benefits transferred to them, the location of our food stocks, and our budget performance. In the past five years, we simplified our business processes to shrink our global and regional "overhead" to no more than 6.5% of our overall costs.
Highest standards of conduct
WFP expects and demands that all of its employees maintain the highest standards of conduct and integrity. Everyone at WFP voluntarily commits and is contractually bound to uphold the principles of the United Nations Charter, as well as to always respect - personally and professionally - fundamental human rights, the dignity and worth of all people, and their incontrovertible equal rights. These principles drive WFP's duty of care to reach the vulnerable people and communities in need with integrity. WFP has a strong system in place to ensure every employee is treated with the utmost dignity and respect, and to address any reports of misconduct or wrongdoing. We resolutely support a culture of respect in the workplace and between WFP employees and the people we serve. 
Now is the
time to act
WFP relies entirely on voluntary contributions, so every donation counts.
Donate today