World Health Day: 'People in Burundi know they are hungry but not that they suffer malnutrition'
As the World Food Programme warns of famine, spotlight on one country where efforts are being made to push back
, By Aurore Ishimwe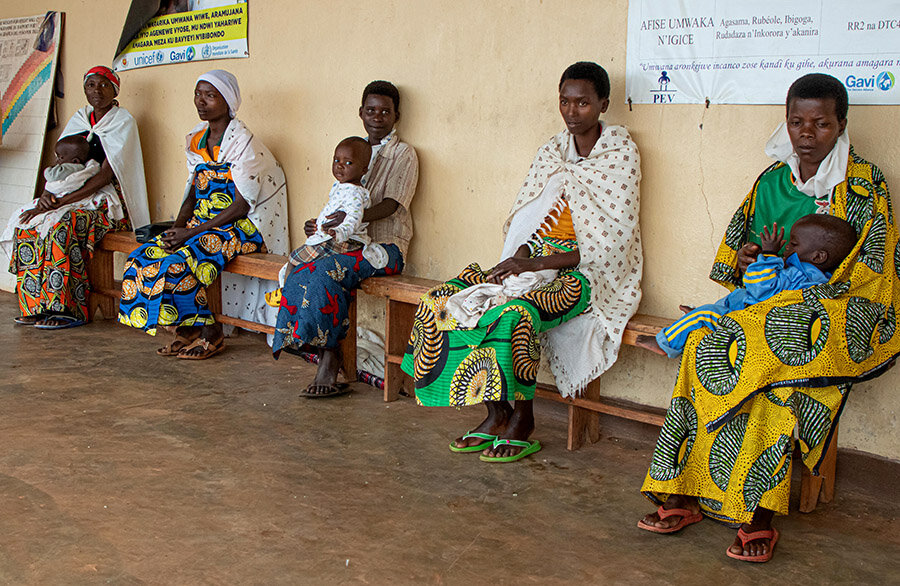 The tiny east African country of Burundi is one of the poorest in the world. It also has one of the highest rates of malnutrition, with 52 percent of children aged under 5 classed as chronically malnourished, according to the latest WFP report.
Poverty, a lack of dietary diversity, poor hygiene and worsening access to basic services such as health and education are some of the drivers of malnutrition in the country.
Famine alert: Hunger, malnutrition and how WFP is tackling this other deadly pandemic
A lowdown on the factors behind a looming catastrophe where 34 million people are at risk of starvation — and the urgent need for US$5.5 billion to avert it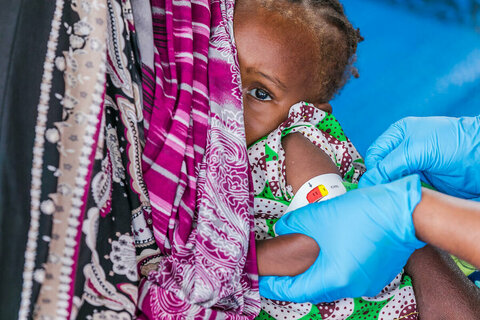 Addressing malnutrition is key to improving food security in a country of 12 million people, where the World Food Programme (WFP) assists nearly 1 million. A total 65 percent of the population lives in poverty. 
Imelde is a healthcare worker in the village of Gisagara, Cankuzo province, in the east of the country.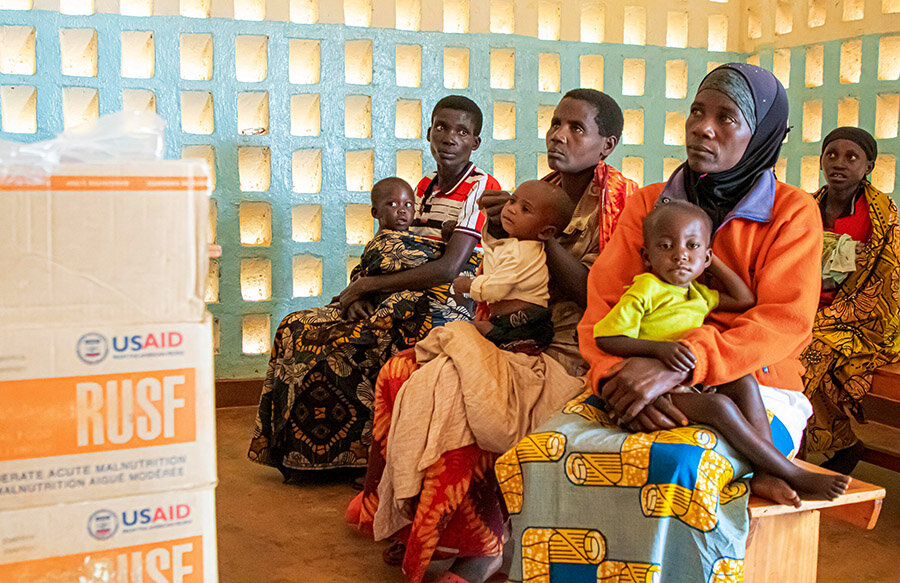 Going door-to-door to educate women on the importance of diverse diets, reproductive health, family planning and hygiene, Imelde, who monitors 683 families, is on the frontline of Burundi's response to malnutrition. 
"You need expert eyes to recognize it [malnutrition] because people know they are hungry, but they don't necessarily realize that they are acutely malnourished," she says.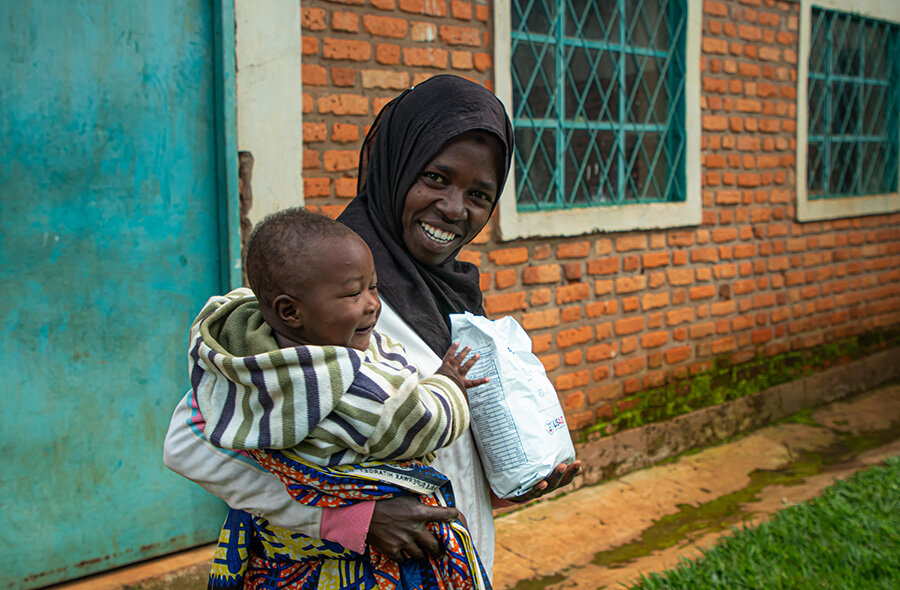 Using MUAC (mid-upper arm circumference) tape to diagnose malnutrition, Imelde refers undernourished patients to the nearby Kigamba health centre where they are given specialized nutritional supplements provided by WFP and funded by USAID's Bureau of Humanitarian Assistance.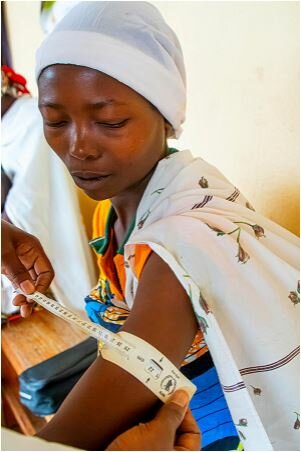 "Even after recovery, we continue to monitor the dietary diversity of patients as we do not want them to regress," says Imelde.
Packed with vitamins and minerals, and rich in protein, nutritional supplements from WFP are used to treat 55,000 malnourished pregnant and breastfeeding women, and 46,000 children under 5, in 150 health centres in the most desperate parts of the country. 
"I was referred to the health centre and given a porridge to eat three times a day," says Irakoze, a malnourished woman who weighed just 38 kg when she was four months pregnant. 
She weighed 47 kg when her daughter was born. "Idrissa is now seven months old and a healthy baby," says Imelde.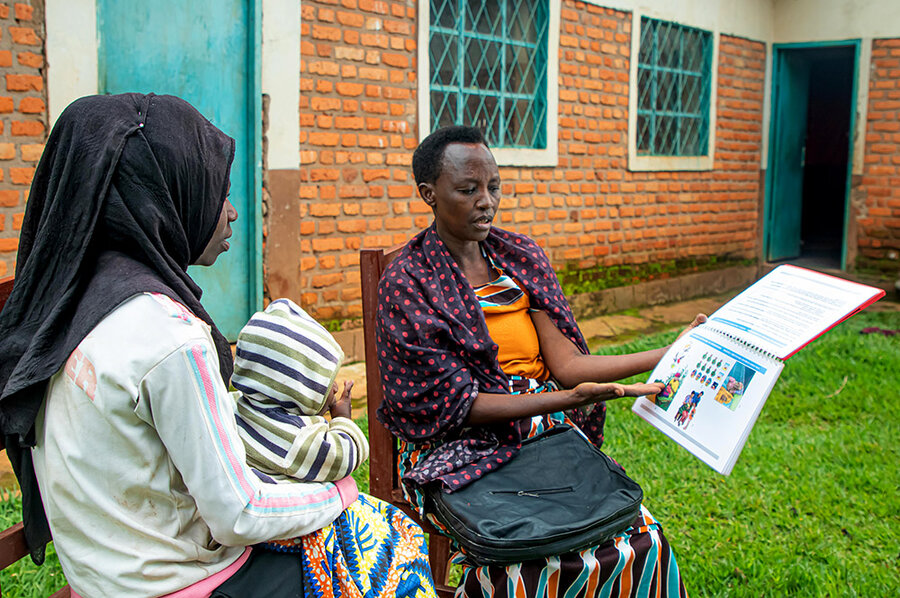 Imelde is one of 18 elected volunteer health workers attached to the Kigamba health centre. Chosen by their communities for their wisdom, warmth, energy and literacy skills, the umuremeshakiyago play a crucial role in bringing about social behaviour change at the community level in the fight against malnutrition. 
"The health workers are life's heroes and heroines because they help save lives," says Housainou Taal, WFP's Country Director and Representative in Burundi. "Their work is more important now than ever before because some mothers are reluctant to go to the health centres, fearing potential exposure to COVID-19."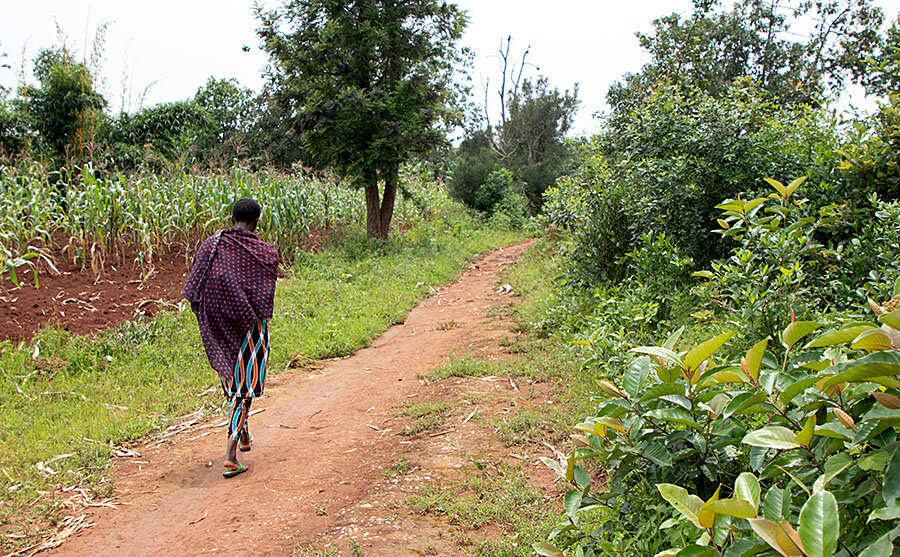 WFP's nutrition programmes in Burundi have contributed to a reduction in the prevalence of stunting in children aged between 6 and 23 months, from 56 percent in 2017 to 52 percent in 2020. The prevalence of acute malnutrition in children aged 6-59 months also stabilized at 6.1 percent in 2020.  
For Imelde, being a healthcare worker is an honour and an opportunity to contribute to the development and wellbeing of her community. 
"I enjoy teaching new mothers about health and nutrition and I am always happy when I see women and babies cured and saved," she says.