Yemeni refugees describe the difference that food and cash is making
An insight into how families are trying to find a sense of normality in Djibouti
, WFP_Africa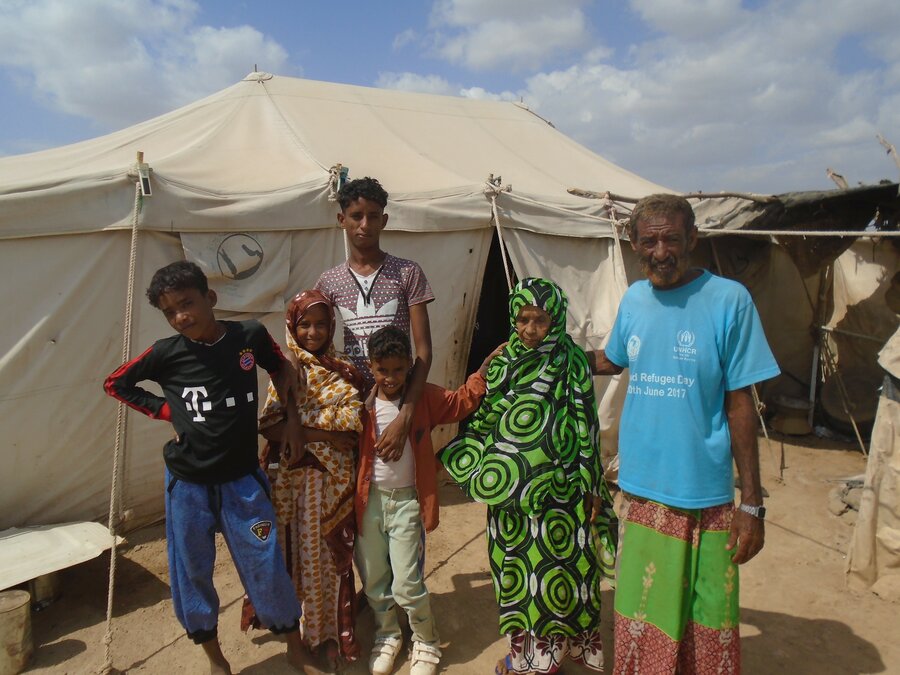 In June 2015, Fathia, her husband Ado and their six children left all they had in Doubab on the Yemeni coast to seek safety in Obock, Djibouti.
"At the beginning, camp conditions were difficult for us because we were used to a comfortable life in Yemen. Thanks to my husband's salary, I could provide decent meals to my family and send my three children to school," explained Fathia.
Two and a half years of conflict and destruction have pushed Yemen to the brink of famine, resulting in the world's largest hunger crisis. Thousands have fled the devastating conflict seeking a safe haven. Djibouti has welcomed around 38,000 Yemeni refugees, many of whom have moved on to other countries. Those who have stayed live in the Markazi refugee camp, at Obock, and in urban areas.
The World Food Programme (WFP) in Djibouti provides food assistance to all registered refugees and asylum seekers living in refugee camps, through a combination of monthly food rations and cash distributions. The refugees receive money transfers which allow families to diversify their diet by buying the food they prefer at local stores. WFP also provides monthly in-kind rations of staple foods, as well as specially designed fortified supplementary foods for malnourished children and other groups at risk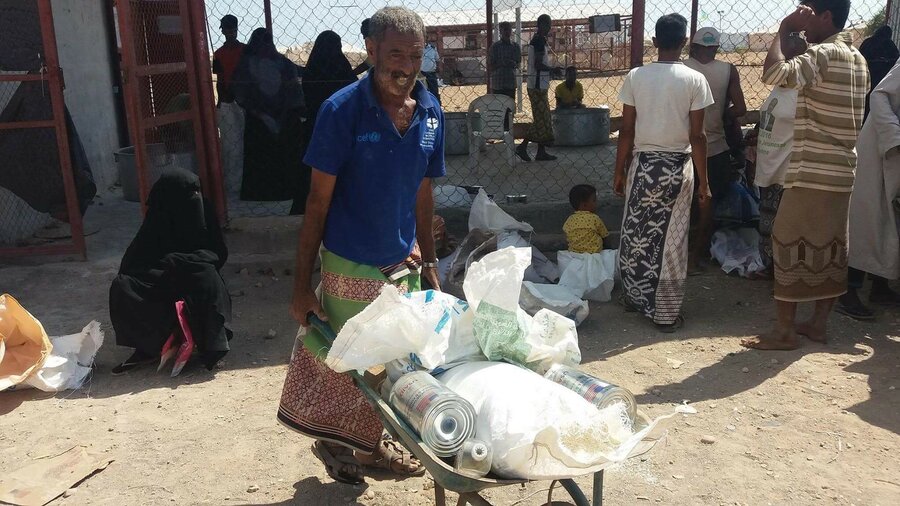 "I thank WFP for the constant assistance we received since we arrived," said Fathia. "Since October we have been given some cash which makes a huge difference as now I can buy fish, vegetables, condiments and milk for the children, all of which I can buy in the market," she adds.
The WFP monthly food and cash ration comprises of 9 kg of wheat flour, 1 kg of pulses per person, 1 litre of cooking oil, 0.5 kg of sugar and 0.15 kg of salt, in addition to 500 Djiboutian Francs (FDJ) to supplement the diet through the buying of vegetables and other fresh foods.
"Eating fish is part of our culture. With this cash from WFP, we have the feeling of finding our identity again, the one we had before the war in Yemen," explained Fathia.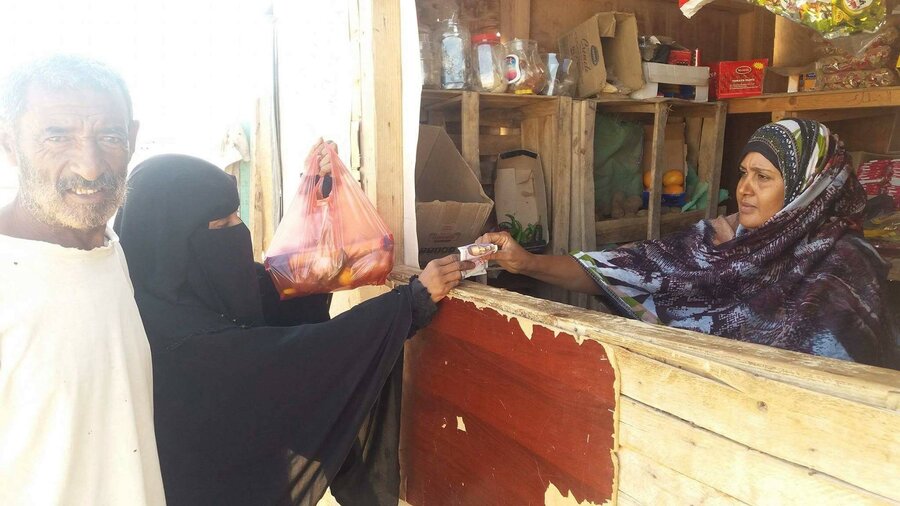 The introduction of cash assistance was made possible thanks to funding from USAID, and has not only brought much-needed relief for refugee families but also a considerable boost for Djibouti's economy, with thousands of refugee shoppers buying food in local shops and markets.
As there were only four retailers in the camp, WFP gave them a loan to help ensure they had enough food items to cope with the increase in demand. The retailers had to meet certain conditions to receive the loan including being located in the camp and offering fresh food in their shops.
Story by Miguel Tomas.