Families Gaza are on the brink of running out of food, water, and other essentials. Your donations are needed now more than ever.
The ongoing escalations have severely disrupted food production and distribution networks in Gaza and the West Bank. Half of the shops monitored by WFP in Gaza reported they might run out of food within the coming days. Others have stocks for less than a week. Frequent electricity cuts bring the threat of food spoilage. The only power plant in Gaza could run out of fuel in a few days, completely cutting off electricity supply and in turn damaging existing food stock.
We are on the ground providing emergency food aid, but we need your support to reach more families.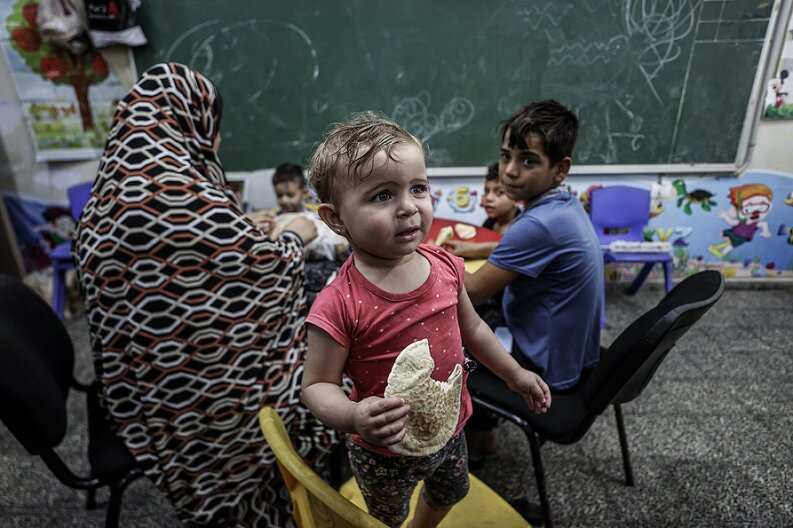 Before the escalations, humanitarian food assistance was already critical for many vulnerable families in Palestine. Now, thousands more families in Gaza are on the brink of running out of food and water.
Getting emergency food and assistance to the most vulnerable families including children, the elderly, and persons with disabilities is critical. Please donate today.
Our work is 100% voluntarily funded and every donation makes a difference. It only takes a minute to donate, but the impact can last a lifetime. Your donation to the UN World Food Programme – the world's largest humanitarian agency – will help provide life changing meals to a child in need.