Every day, millions of children around the world go to school on an empty stomach – hunger affects their concentration and ability to learn. There are also millions of children – particularly girls – who simply do not go to school because their families need them to help in the fields or perform domestic duties.  
School meals, and school feeding programmes act as an incentive for families to enrol their children in school and keep them there. Will you donate school meals to children who need them most?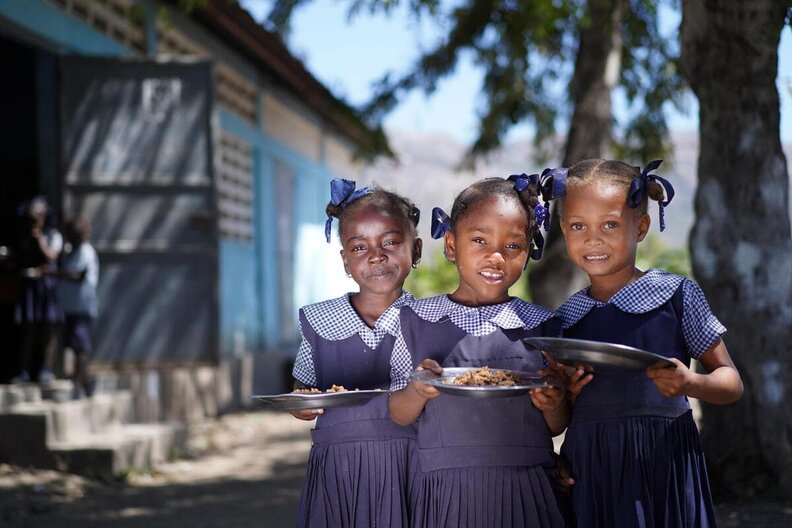 TRANSFORM A CHILD'S LIFE THROUGH SCHOOL FEEDING
Donating is easy and secure. It only takes a minute to donate, but your impact could last a lifetime.
DONATE TODAY
In conflict-affected countries, children are twice as likely to be out of school than their peers in stable countries – 2.5 times more likely in the case of girls. In extremely poor areas, a WFP school meal is often the only meal a child will have in a day.
Please, donate now and help send school meals to children who need it most.
Our work is 100% voluntarily funded and every donation makes a difference. It only takes a minute to donate, but the impact can last a lifetime. Your donation to the UN World Food Programme – the world's largest humanitarian agency – will help provide life changing meals to a child in need.