The United Nations World Food Programme is the
2020 Nobel Peace Prize Laureate
We are the world's largest humanitarian organization saving lives in emergencies and using food assistance to build a pathway to peace, stability and prosperity for people recovering from conflict, disasters and the impact of climate change.
WFP in numbers
128.2

million people in over 120 countries and territories
received assistance from WFP in 2021 through food or cash distributions in emergencies, nutrition support programmes and participation in activities to build resilience to climate and other shocks.
5.6K

trucks 100 aircraft and 30 ships
are on the go on any given day, enabling WFP to prevent people from falling into famine and deliver vital food and other assistance to those who need it the most.
15.5

million children across the world
received nutritious meals, school snacks or take-home rations from WFP, which allowed them to concentrate on their learning and develop their full potential.
WFP Annual Performance Report 2021
Find out more about WFP's work. Read report
Hunger Map Live
Get up-to-date information on food security in 90 countries. See the map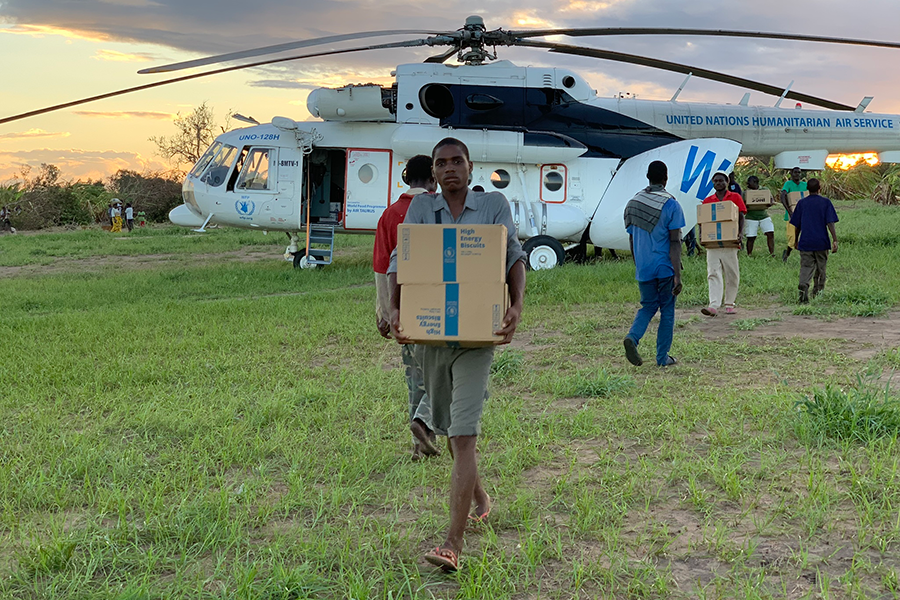 Saving lives
in emergencies
WFP is one of the first agencies on the ground in global emergencies caused by conflict, climate shocks, pandemics and other disasters. We provide life-saving support to people at risk of going hungry, and we coordinate the response of the global humanitarian community to large-scale emergencies. Read more about our emergencies
Where we work
In 2021, WFP assisted 128.2 million people in over 120 countries and territories.
View all countries