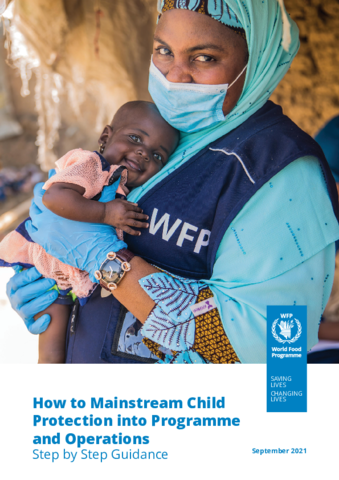 Children are one of WFP's largest target groups. Ensuring we understand their specific needs and risks is a key priority for WFP and partners
Child protection is an umbrella term that covers all the child-centred actions and measures necessary to prevent and reduce risks they may face. WFP is committed to promote children's safety and wellbeing, provide equal access to basic services, and support safeguarding of their human rights.
This guidance aims to provide WFP and partners with practical tips and tools to implement actions and decisions that respect the best interests of the child. This guidance is most useful during the design stage of a programme, but certain components such as safe and meaningful consultation with children and the identification of child safeguarding violations should be considered throughout the programme implementation.