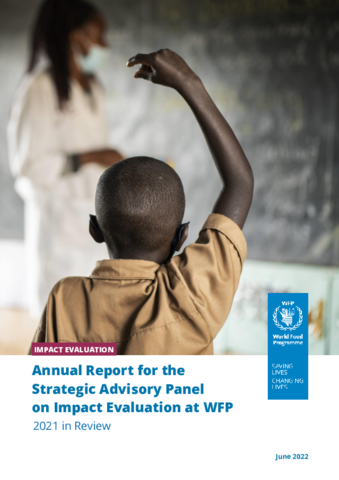 A review on progress made in 2021
In 2021, the Office of Evaluation (OEV) commissioned IOD PARC to conduct the 'Review of the pilot phase (2019-2021) of the WFP Impact Evaluation Strategy (2019-2026)', hereafter referred to as 'the review'.
The review assessed progress towards the strategy's objectives, and to what extent WFP had established the structures and capacity required to deliver the strategy.
Overall, the review found that the strategy is a highly relevant, important and timely initiative by WFP. The review also identified substantial demand for more impact evaluations in WFP, and provided a basis to further develop the capacity needed to meet this demand.