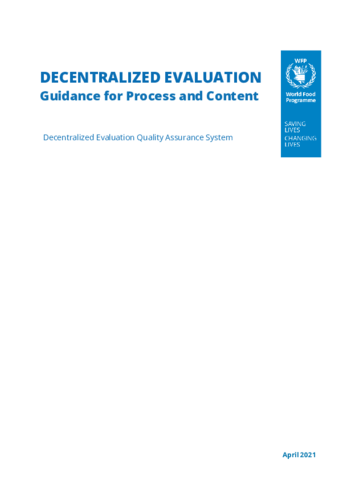 'How-to' of decentralized evaluation and quality standards.
This guidance package aims at supporting and guiding country offices, regional bureaux and HQ divisions when planning, commissioning and managing decentralized evaluations.
The core of the guidance is the Process Guide, available in three languages at the bottom of the page. It maps out the six phases of a decentralized evaluation. It provides staff with a guide from initial planning, through preparation, inception, data collection and analysis, and reporting, to the dissemination of the evaluation report and utilisation of its findings. Other elements include templates, quality checklists and technical notes.
Templates
Quality checklists