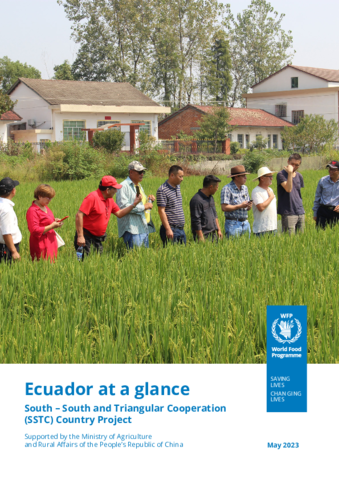 The Factsheet provides an overview of the SSTC Country Project in Ecuador in 2022 as part of the joint MARA-WFP Global SSTC Initiative.
The WFP's Global Field Pilot Initiative on SSTC in Ecuador focused on strengthening national institutions and programmes, including social protection programmes, that aimed to reduce food insecurity and malnutrition in Ecuador as well as sustainably increase income and improve productivity of smallholder farmers, especially women, in targeted areas.
See the full report of the MARA-WFP Global SSTC Initiative Overview 2022 here.