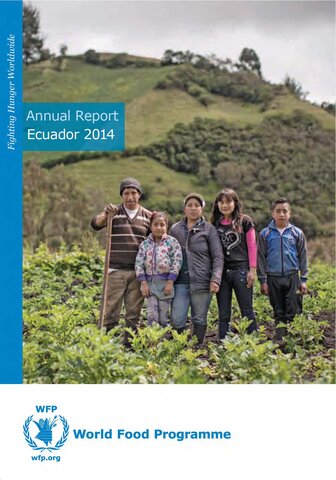 The Ecuador 2014 Annual Report focuses on the impact of WFP's assistance in people's lives.  Farmers, storekeepers and participants in WFP projects describe their experiences with WFP in their own words. 
WFP works in Ecuador in support of the Government's priorities to:
• Diversify diets to improve nutrition
• Provide opportunities for and strengthen small farmer associations
• Empower women so that they play a stronger role in their homes and communities
• Strengthen capacities at all levels: people, communities, and institutions.