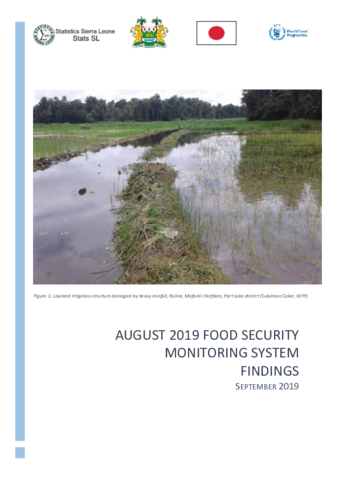 The World Food Programme (WFP) in Sierra Leone has officially released its Food Security System (FSMS) Assessment Report. The complete findings was finalized in August 2019 and validated by representatives of the Food Security Working Group (FSWG) in September 2019.

The Assessment Report shows great concern in the food security situation in Sierra Leone and demonstrates significant increase in food insecurity amounting to now 53 percent nation-wide as opposed to 44 percent in 2018. At district level, food insecurity was highest in Bonthe, Kailahun, Tonkolili and Koinadugu.

WFP will continue to lead discussions on ground, together with the FSWG, to review the implications along with making immediate decisions on how food security partners can work together to address the needs.