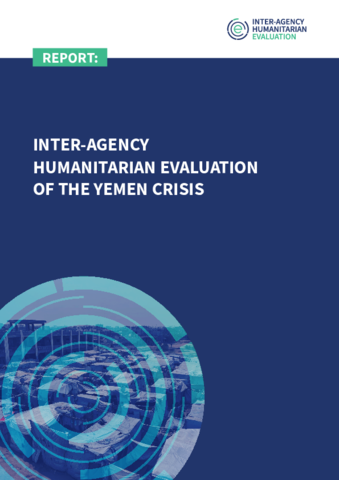 The inter-agency humanitarian evaluation (IAHE) of Yemen covered one of the largest and most significant humanitarian responses by Inter Agency Standing Committee (IASC) partners.
The evaluation finds that despite multiple political, bureaucratic and geographical challenges, the humanitarian response in Yemen scaled up impressively, and slowed the collapse of basic services. In so doing, lives were saved and suffering alleviated. In particular, cholera was contained, the food security situation slightly improved and levels of acute malnutrition declined. However, despite these considerable achievements, the collective operation struggled to ensure: quality aid provision, proper oversight, robust data collection and analysis, balance among long- and short-term competing priorities, and the preservation of humanitarian principles against the backdrop of a bitter war.
The report formulates twelve recommendations to address these challenges in Yemen and future humanitarian responses.
Yemen IAHE, Executive Summary, 14 July 2022 (Arabic).pdf
Yemen IAHE, Executive Summary, 14 July 2022 (English).pdf
Yemen IAHE, Findings Brief, 13 July 2022 (Arabic).pdf