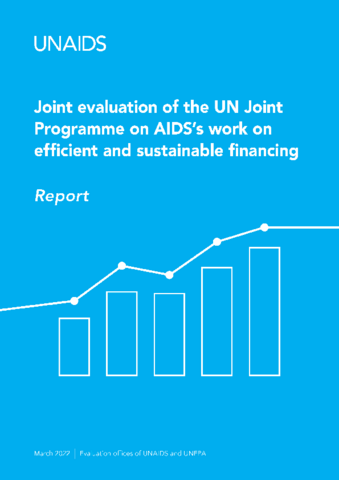 Working closely with fellow UN agencies, UNAIDS and UNFPA Evaluation Offices have jointly managed an independent evaluation of the work of the UN Joint Programme on AIDS on efficient and sustainable financing.
The evaluation combined a global consultation and document review with case studies in Côte d'Ivoire, Kazakhstan, the United Republic of Tanzania and Viet Nam.
The evaluation found that the Joint Programme has made important contributions to improving allocative and technical efficiency of the AIDS response, which should continue to be a priority for the Joint Programme.
The evaluation recommends improved coordination and integration of HIV financing into Universal Health Coverage and the health financing agenda more broadly.
More is also needed to strengthen the capacity of civil society, community-based organisations and key populations to engage in the financing agenda.