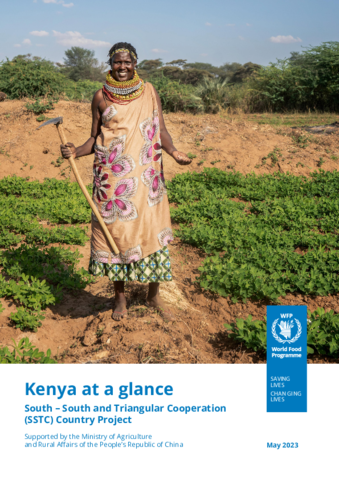 The Factsheet provides an overview of the SSTC Country Project in Kenya in 2022 as part of the joint MARA-WFP Global SSTC Initiative.


The WFP's Global Field Pilot Initiative on SSTC in Kenya focused on strengthening post-harvest loss management practices and technologies through a food system approach and exploring opportunities to link smallholder produce to new markets for scaling up.
See the full report of the MARA-WFP Global SSTC Initiative Overview 2022 here.