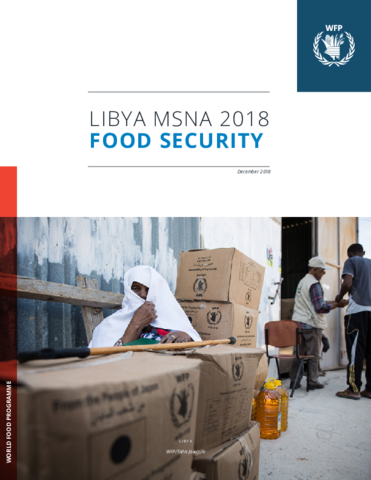 Food is reportedly mostly available in markets, especially staple food commodities such as wheat bread, wheat flour, pasta, and oil. However, 12% of households in Benghazi, 9% in Alkufra and 6% in Azzawya report that some food items are not available in markets. The most common products reported unavailable are: bread, flour milk, baby milk and sugar. Although food commodities are available, market prices are highly volatile and especially imported food items, which include most processed commodities, were more affected by the increase of prices in early 2018.
According to the Joint Market Monitoring Initiative, the food basket price, apart from a punctual drop in February or August
2018, has been steadily increasing since October 2017.
| Document | File |
| --- | --- |
| Full Report [English] | |