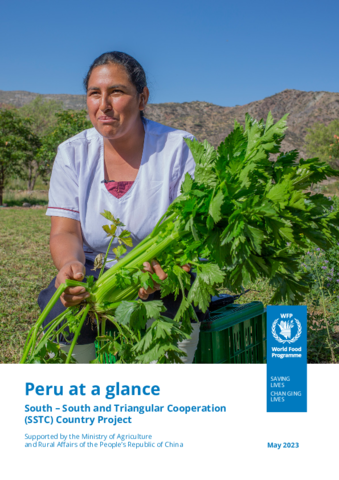 The Factsheet provides an overview of the SSTC Country Project in Peru in 2022 as part of the joint MARA-WFP Global SSTC Initiative.
The WFP's Global Field Pilot Initiative on SSTC in Peru focused on two main challenges, namely the need to support smallholder farmers to sell their products into public social protection programmes as well as in ensuring that they obtain a national certificate that identify them as family farmers producers.
See the full report of the MARA-WFP Global SSTC Initiative Overview 2022 here.