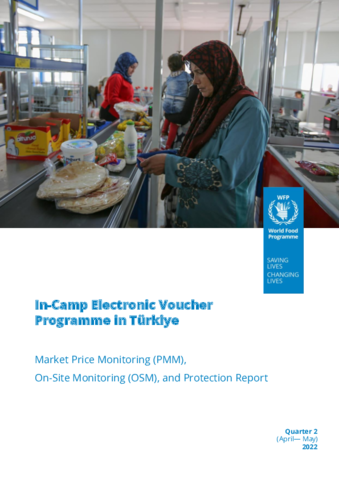 The annual increase in the food basket cost in Türkiye increased by 116 percent from June 2021 to June 2022 reaching TRY 423. The annual inflation rate is 79 percent whereas the food inflation rate is 95 percent. The usual increase in employment opportunities in the agricultural sector in Q2 2022 was limited because of the high increase in input costs that put farmers in hardship.
The annual inflation rate in Q2 2022 is 79 percent as of June 2022, whereas food inflation rate reached as high as 94 percent. The food basket cost that reached TRY 423 exceeds the TRY 150 assistance amount; the adequacy ratio is 35 percent at the end of Q2 2022.   
During the reporting period, four protection cases, related to medical equipment needs, were identified and referred to relevant actors.