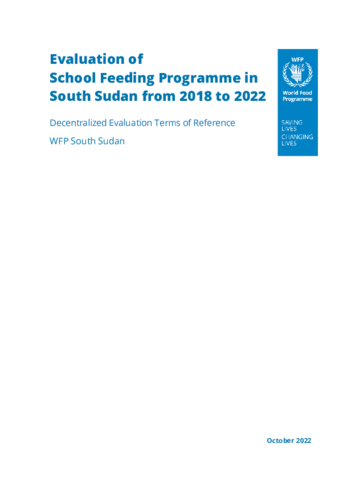 This decentralized evaluation is commissioned by the WFP South Sudan Country Office. It covers the School Feeding Programme activities from January 2018 to February 2023.
This evaluation serves the triple and mutually reinforcing objectives of:
Accountability – the evaluation will assess and report on the performance and results of the School Feeding Programme in South Sudan.
Learning – the evaluation will determine the reasons why certain results occurred or did not occur to draw lessons, derive good practices, and provide pointers to learning.
Adaptative programming – the evaluation will also provide evidence-based findings to inform operations and strategic decision-making.