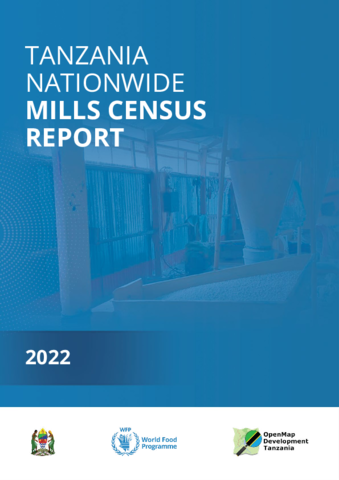 In this report, milling stations in Tanzania are mapped providing information on each of the mills that included type of machinery used, production capacity use, food safety measures employed and fortification practice.
33,721 mills have been mapped across 31 regions in Mainland Tanzania and Zanzibar over a course of 3 months. The census focused on cereals and tuber mills maize, wheat, rice, and sorghum production for cereals and Cassava for tubers.
Following the mapping of mills, an online interactive web map was developed where stakeholders would be able to fetch, filter, analyse and make informed decisions based on available results. Both, the census report and web map were validated by a technical committee selected from the National Food Fortification Alliance.