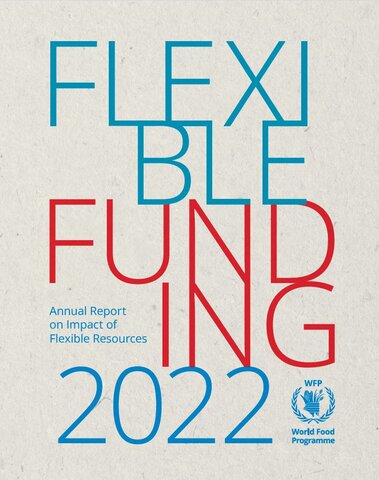 This report demonstrates how the flexibility and predictability of partners' unprecedented support to WFP in 2022 allowed the most strategic interventions and helped people survive and thrive across the world.
The ability to prioritize efficiently, anticipate and optimize responses has become invaluable as we strive to break the cycle of increasing humanitarian needs. In 2022, flexible contributions, combined with predictable, multi-year funding, allowed WFP to make strategic and timely life-saving responses across all regions while in parallel, investing in longer-term activities that help reduce needs over time.
WFP's Annual Report on Flexible Funding tells the story of the people who you helped survive and thrive in 2022, with your generous flexible support.