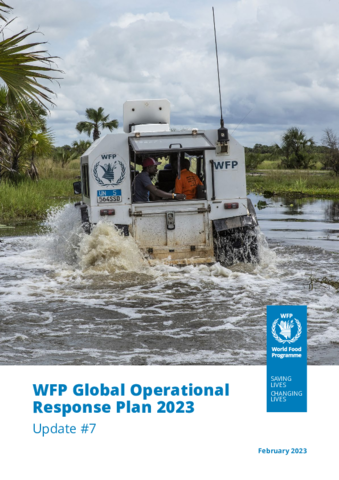 The driving focus of the WFP's Global Operational Response Plan is to provide government partners, policymakers, humanitarian counterparts, and concerned citizens with an update on evolving needs and WFP's response priorities.
In 2023, acute food insecurity is projected to persist for 345 million people (almost 200 million more than early 2020). An estimated 43.3 million people across 51 countries are at serious risk of famine and out of these, close to 850,000 people are expected to experience catastrophic conditions (IPC/CH Phase 5) across Somalia, Burkina Faso, Haiti, Mali, Nigeria, South Sudan, and Yemen.
Increased humanitarian caseloads are expected across the globe due to conflict, economic and climatic risks. But WFP continues stepping up, leveraging all its resources and capabilities to prevent the worst outcomes.
In 2022, WFP reached an estimated 158 million people with food, cash, and commodity vouchers, well above the 128 million people reached a year before. Global volumes of food operations (excluding Service Provision) increased by 12 percent in 2022 compared to 2021 and CBT by 42 percent reaching a total US$3.3 billion.
Despite monumental achievements and funding levels in 2022 (US$14.2 billion), the gap between needs and available resources available is the largest in WFP's six-decade history with projected US$23.1 billion of operational requirements for the current year.
The need for broad-based political action to address the drivers of hunger has never been more urgent. This must include ending conflicts and ensuring humanitarians can access people facing starvation, climate action that supports developing nations, and greater investments in social protection, food systems and resilience.