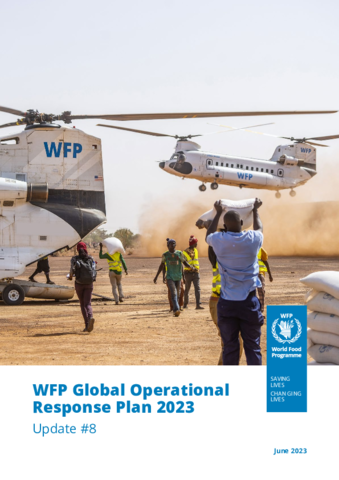 This report provides an update on evolving needs and WFP's response priorities

Below are a few highlights from the report:
The largest food and nutrition crisis in history continues to deepen its impact, 345 million people will be acutely food insecure this year and millions of people at risk of worsening hunger. Conflicts, climate change and disasters, economic instability and financial crises – all compounded by the current funding crisis – converge in an overwhelming polycrisis driving the global food crisis. An estimated 40.4 million people across 51 countries are in Emergency or worse levels of acute food insecurity in 2023. Without urgent life-saving action, these populations will be at risk of falling into catastrophe or famine conditions. This year, 129,000 people are expected to experience famine in Burkina Faso, Mali, Somalia and South Sudan. The number is reduced compared to the February edition of this report, achieved not least as a result of the prompt scale-up of humanitarian assistance. Continued assistance is needed in order not to lose these gains. As of 2 June, WFP plans to reach 171.5 million people with full rations for the remainder of this year. This is an increase of 21.9 million people as compared to the February edition of this report, including recent adjustments from Corporate Scale-ups in Sudan and DRC. An expected funding shortfall of a staggering 60 percent is already hampering activities, resulting in ration and caseload cuts in all regions. 2023 will be marked by very hard prioritization calls, as needs by far outpace funding levels.
Make sure to check the full report for more details.