4 ways the World Food Programme helps people adapt to climate change
How a variety of World Food Programme initiatives are changing people's lives
, Jenny Wilson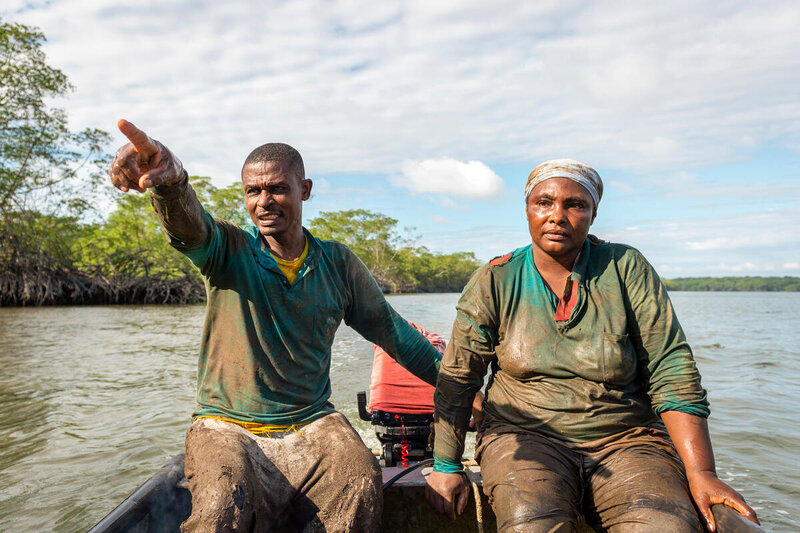 The climate crisis is destroying lives and livelihoods all over the world. Emission reductions to mitigate the rise in global temperatures are crucial, but we cannot wait for this to happen. Communities on the frontlines of the crisis need urgent support to adapt. And the World Food Programme (WFP) is doing just that! 
Here are some of the ways WFP is working with some of the most vulnerable communities to adapt to one of the greatest threats humanity's ever faced.
Afghanistan: One tree at a time...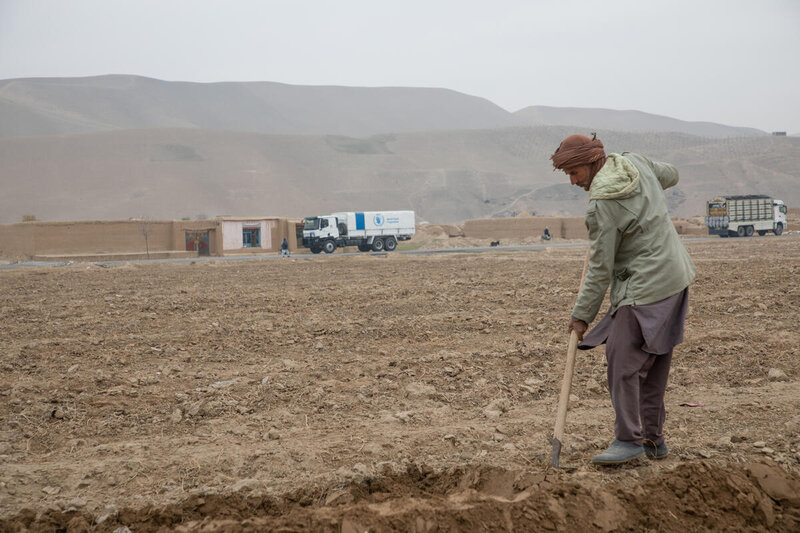 Widespread drought helped to drive a catastrophic year for the people of Afghanistan, who are now facing one of the worst humanitarian crises on the planet. Around 70 percent of Afghanistan's population live in rural areas and 85 percent derive their income from agriculture – meaning climate shocks such as drought are particularly disastrous combined with the effects of years of conflict.
In the Qarghaye district of Laghman province, east of Kabul, men and women have been working with WFP to establish tree nurseries of jujube saplings (which produce a fruit that tastes and looks like a date, with a hint of apple). These are supported by solar-powered irrigation. Hillsides that were once brown and sandy are now green: agricultural forests producing fruit and helping reduce soil erosion.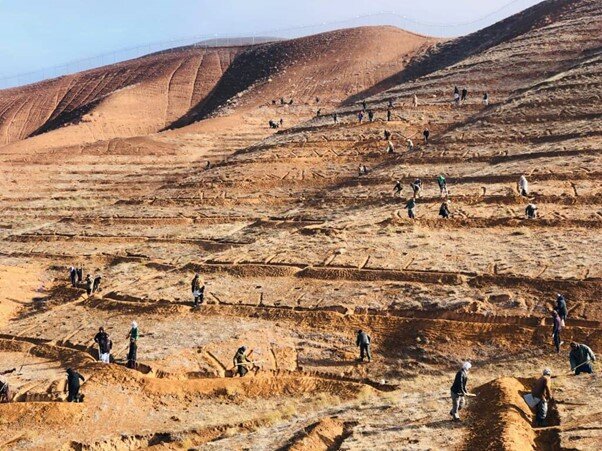 People receive food assistance for their families for the duration of the project. Women also learn how to grow plants to create their own home-based gardens. 
In 2021, WFP reached more than 200,000 people through resilience activities in Afghanistan and plans to reach more than one million in 2022. 
Bangladesh: We're thinking ahead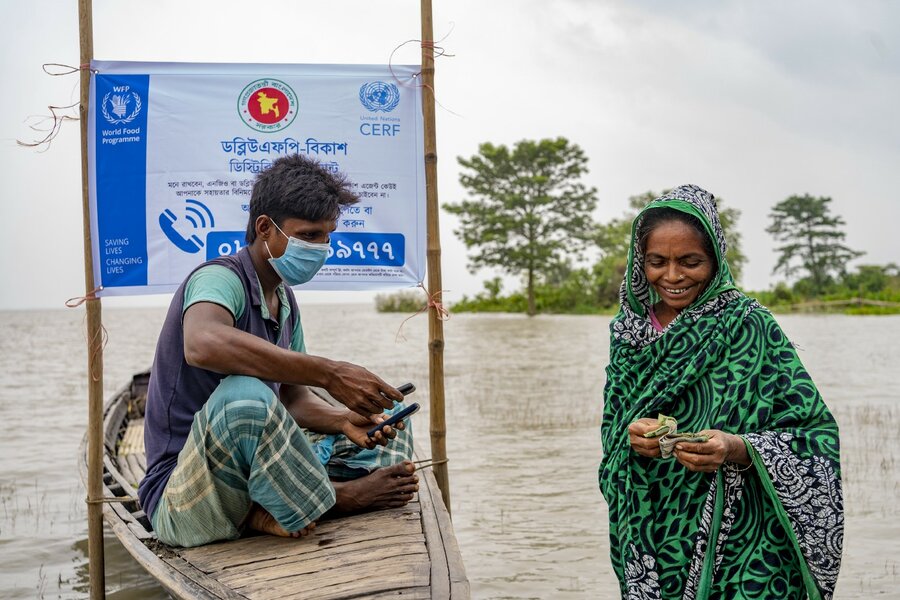 What is one of the best ways to save lives when climate shocks hit? Predict and act early, of course.
That's exactly what WFP did in Bangladesh in July 2020 when weather forecasting systems flagged upcoming floods. With this vital intel, WFP was able to activate plans and distribute cash to 145,000 people, four days before the floodwaters came, allowing families time and money to prepare for the rising water levels.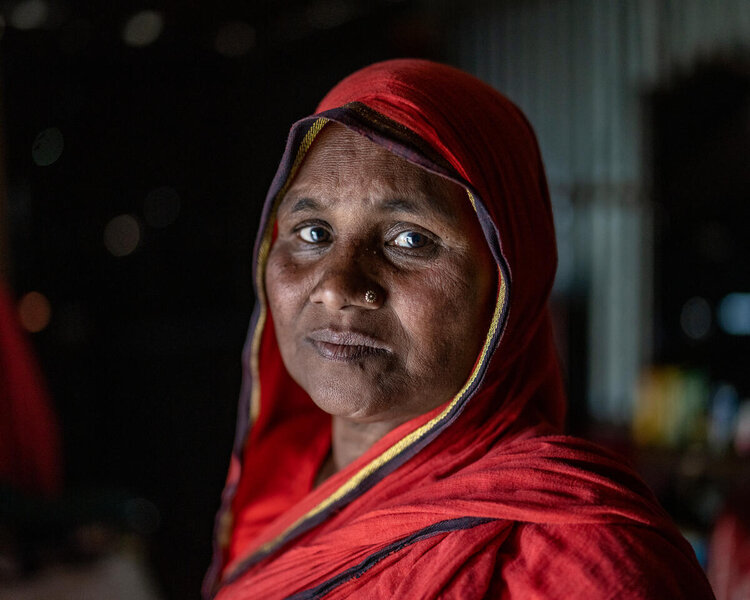 Momena is one of those people. She lives with her husband and youngest daughter on the banks of the mighty Brahmaputra river. During the 2020 floods she received two cash grants of US$53.
"This amount of money was so important for us," she tells WFP. "I bought 50kg of rice, some vegetables and strengthened the foundations of our house so it would not get washed away by the strong current during floods."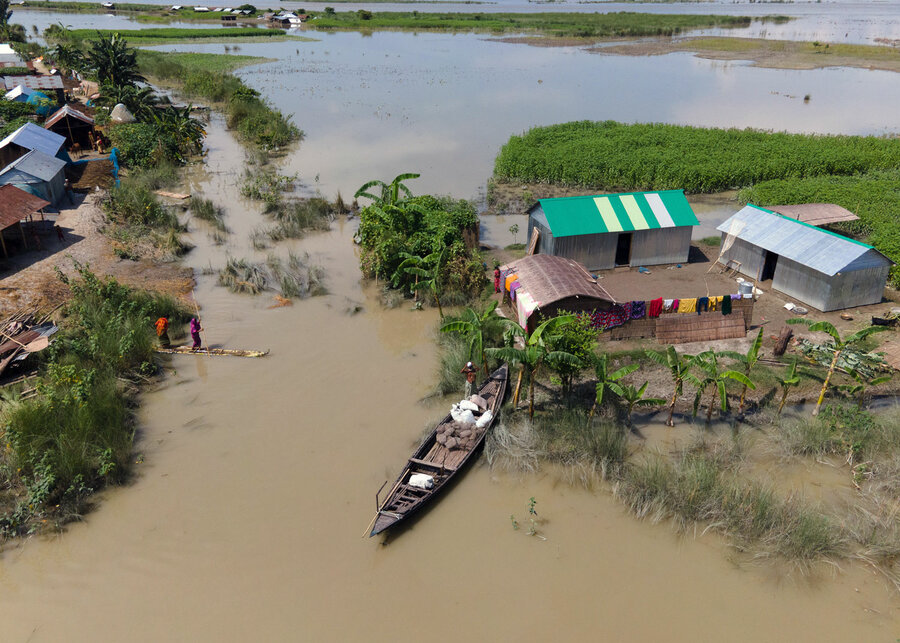 Early warning systems and predictable flexible funding allow WFP to work with local communities to predict climate hazards and act before they hit. Not only is this cheaper than the alternatives, it saves lives. 
Ecuador: Nature knows best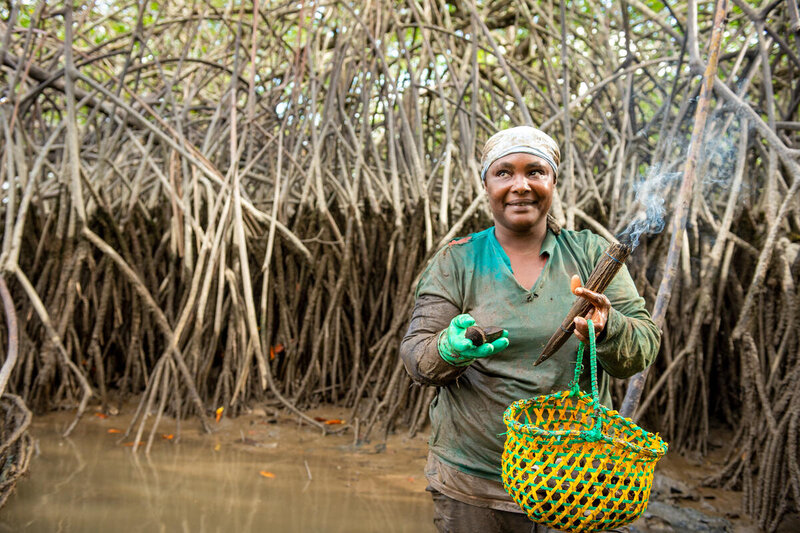 Nature offers the best protection against climate change. In Ecuador this protection is mangroves. Not only are mangroves a natural defence against storms, tsunamis, rising sea levels and erosion, their soils absorb large amounts of carbon, helping to mitigate the effects of climate change.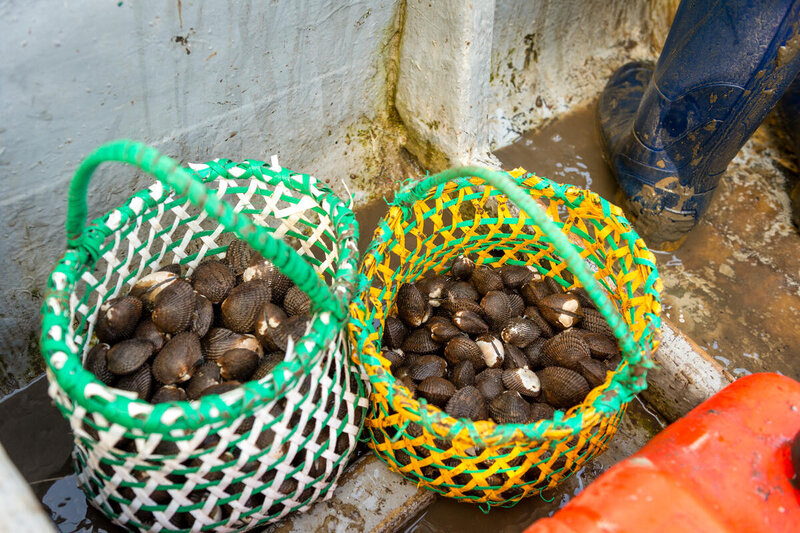 Rosa, who lives in the northwest of Ecuador, earns her living by picking shells in the mangrove and selling them at the port as a delicacy. "Without mangroves, there is no life for us," she says. She and her husband spend six days a week among the mangroves, but heavy rains, high tides and deforestation are damaging their source of income and food security.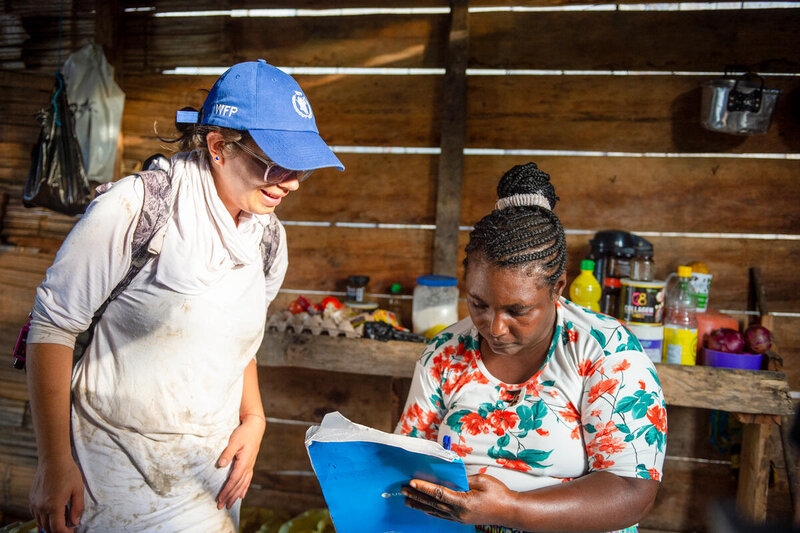 Rosa and her community are working with a WFP-implemented project to protect the mangroves through reforestation and conservation – helping to restore the ecosystems on which they depend but are threatened by climate change. 
Madagascar: Microinsurance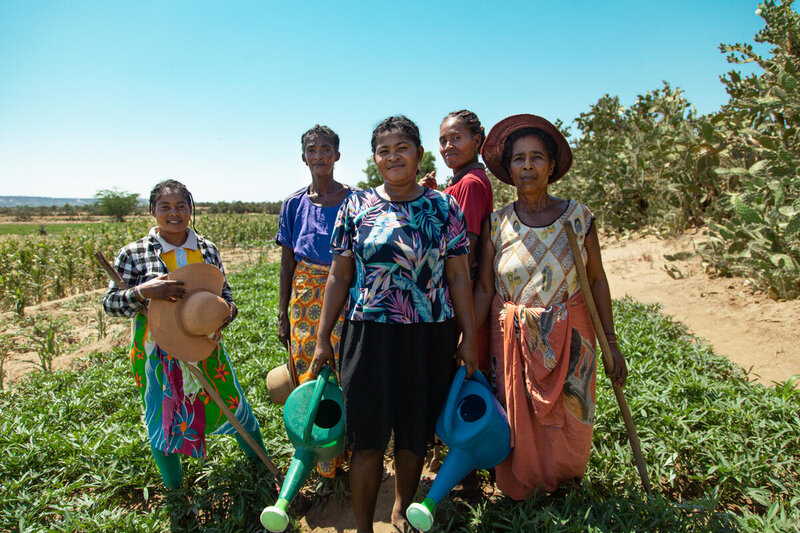 Insurance for stolen or damaged goods might seem like a given to many people but what if your crops are destroyed by a drought or flood?  
WFP's microinsurance programme helps communities build resilience by providing cash payouts if crops are destroyed by extreme weather. In Madagascar, a country hit by recurrent droughts followed by a strong cyclone season, crop insurance is helping smallholder farmers like Jeanine get their lives back on track. 
Jeanine lives in Bevala, in the south, with her two children Julie and Julien. Before the drought, she grew maize, green leaf, sweet potatoes, beans and cassava on the half-hectare of land she owns. "At the moment we have no rain, the land does not produce enough, and pests endanger the vegetables" she says.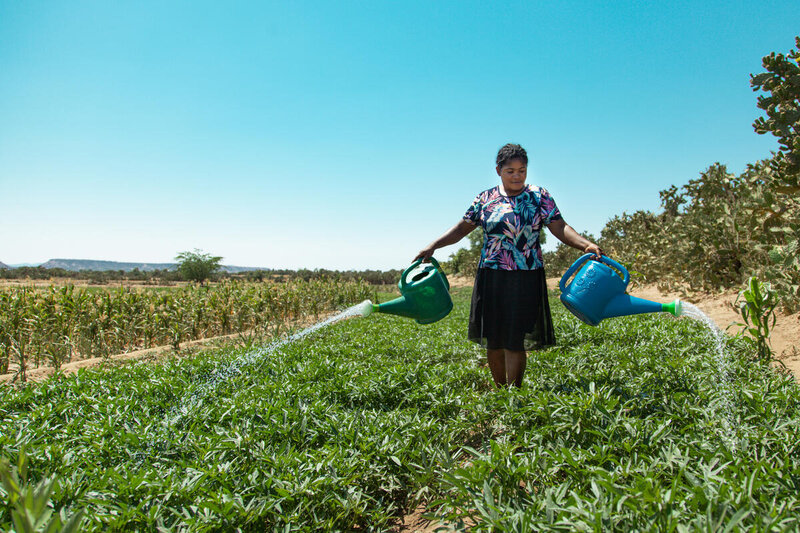 Jeanine is one of the 3,500 farmers who received microinsurance from WFP in September to help cope with the impact of climate shocks. A payment equal to US$96 allowed her to pay back loans she'd taken to buy seeds and food for her family.
She also managed to buy agricultural equipment such as watering cans, shovels and rakes. Jeanine enrolled her children in school in the hope that her daughter will become a midwife and her son a teacher – choices she didn't have when she was young.  
And finally...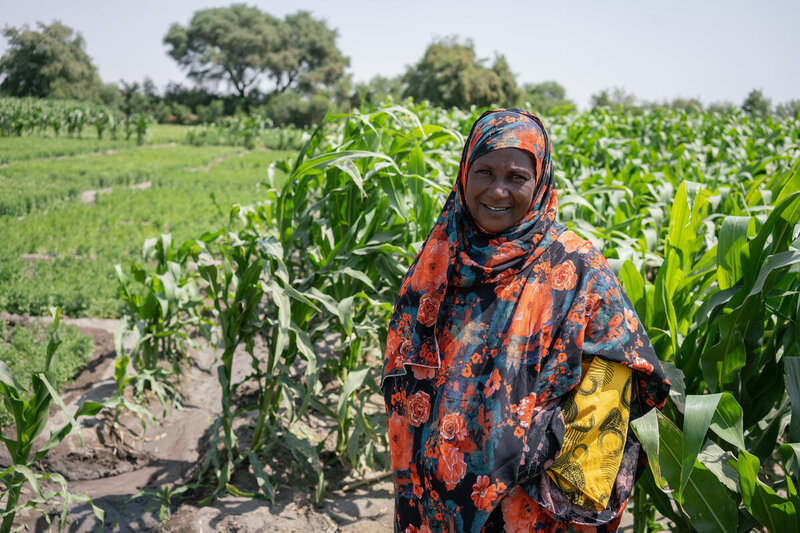 WFP is working in some of the most fragile environments to enable communities to adapt to the climate crisis. We support people to anticipate climate hazards before they turn into disasters, restore degraded ecosystems and protect the most vulnerable with safety nets and insurance. But these communities need more – without urgent global action to scale up climate adaptation we will see suffering of immense proportions. 
Now is the
time to act
WFP relies entirely on voluntary contributions, so every donation counts.
Donate today