Afghanistan set to be world's worst humanitarian crisis, report warns
World Food Programme calls for action as UN study estimates 22.8 million could face acute hunger during winter months, with 8.7 million people at emergency levels
, WFP Staff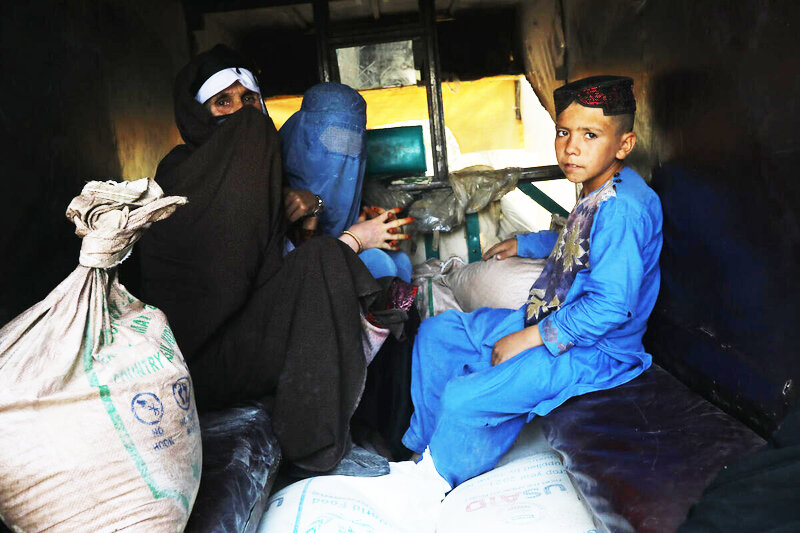 Afghanistan is becoming the world's largest humanitarian crisis, with needs surpassing those in Ethiopia, South Sudan, Syria and Yemen, according to figures released today. 
With a harsh winter on its way, the latest IPC assessment (the Integrated Food Security Phase Classification), a global standard for assessing food insecurity, found 22.8 million people could face acute risk, while 8.7 million face emergency levels of hunger – a record in the ten years the UN has been conducting IPC analyses in the country. 
The World Food Programme (WFP) said via a press release: "We cannot allow Afghanistan to be a collective failure – the international community must prevent the crisis from becoming a catastrophe."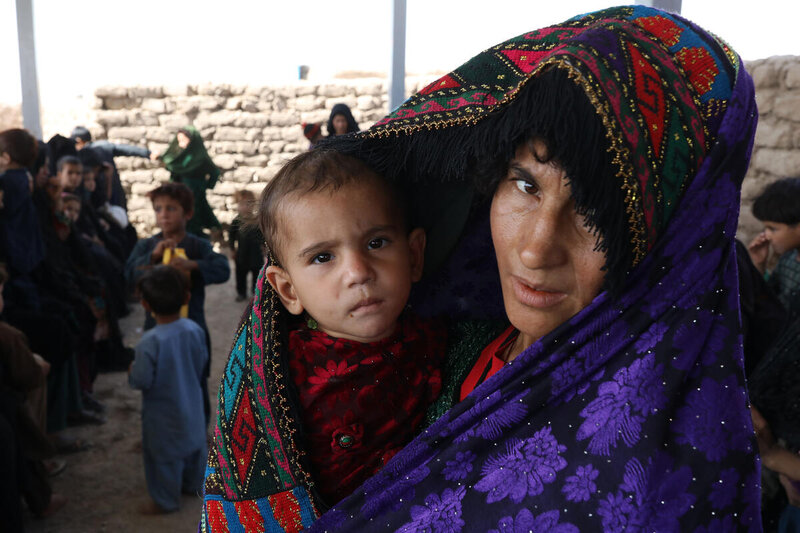 It added:  "Things were already desperate, and now continuing drought, escalating displacement, the collapse of public services, and a deepening economic crisis have driven the entire country to the precipice."
Since the withdrawal of international forces in August, the fall of the Afghan government and the Taliban takeover, the country has been in freefall. Job losses, lack of cash and soaring prices have pushed the humanitarian crisis to a new high, creating a new class of hungry, the report said.
For the first time, urban residents are suffering from food insecurity at similar rates to rural communities, which have been ravaged by drought twice in the past three years. Across cities, towns and villages, virtually no family can afford sufficient food, according to recent WFP surveys.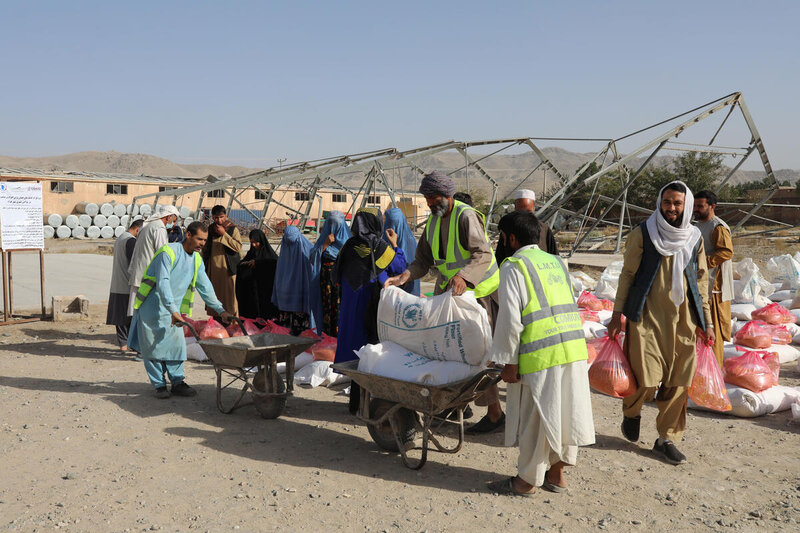 Testimonies collected by WFP included that of one man, Ishaq, in Bamyan province. He said: "Before, I had work and managed to bring home some food.
"It was not much, but we somehow managed. But now there is no work at all, and we can't afford to get part of our food. We manage with very simple food including bread and tea, potato soup ... so that our life moves forward until these problems get solved."
At the moment, there is little sign of that happening.
"Children and older people are at particular risk," said Jean-Martin Bauer, a WFP food security specialist who worked on the report. A million children are at risk of severe acute malnutrition, and 2 million more are at risk of moderate acute malnutrition. Additionally, 700,000 [pregnant or breastfeeding] women also need support."
He added: "There's a risk of increased mortality for some groups. We need to get our act together and start helping millions more in Afghanistan. And if we don't do that, people will pay the price."
Thanks to the work of an "amazing" team on the ground, WFP has been making inroads, however. 
"Last month, WFP Afghanistan managed to feed 4 million people and is on track to feed 5 million, which is fantastic considering they were around one million per month for much of the year," said Bauer. 
But current funding is a drop in the ocean. To face the increased needs, WFP will need US$220 million a  month.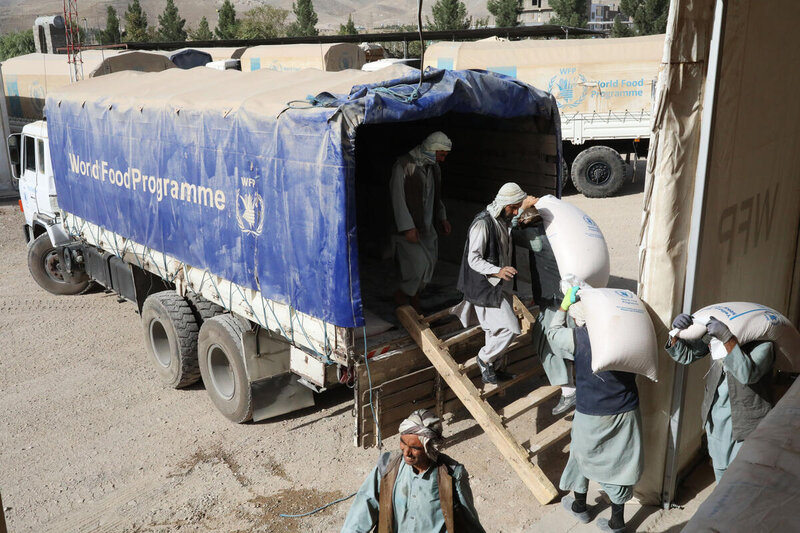 A crippling drought poses a further challenge to a political transition that has been met with international sanctions, and a financial and banking collapse.  With COP26 kicking off in Glasgow on Friday (31 Oct), Bauer highlights the effects of the "double-dip" of the La Niña climate phenomenon, which  is causing the worst drought the country has seen in years. 
"We had one [dip] for the past year which affected the winter crops, and then we've got another La Niña going on now when the planting for the winter crops is taking place."
What is COP26? The big UN climate change summit for beginners
As global powers meet in Glasgow, the World Food Programme joins humanitarian organizations daring to hope for decisions that will save millions from hunger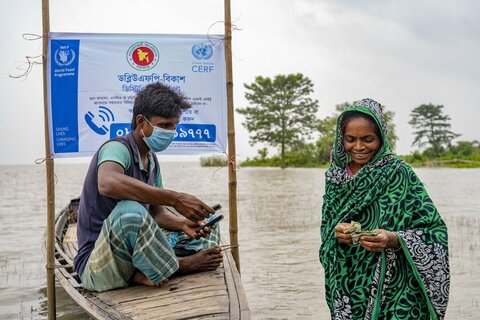 The problem is "far more complex" than pointing to the political woes of the de facto authorities, said Bauer, adding that the numbers he has seen are "frightening". 
"People who used to be food-secure, people who live in urban areas, people who were part of the Afghan middle class are now facing food insecurity because they're not being paid anymore, and they don't have access to their savings anymore. If they don't have money, and they don't have food assistance, it's going to be a long, dark winter."
Due to a cash liquidity crisis, people are currently restricted to withdrawing US$200 a week. However, "in more remote locations the banks still don't have cash, so they can't even withdraw that," said Hsiao-Wei Lee, WFP  deputy country director in charge of operations for Afghanistan.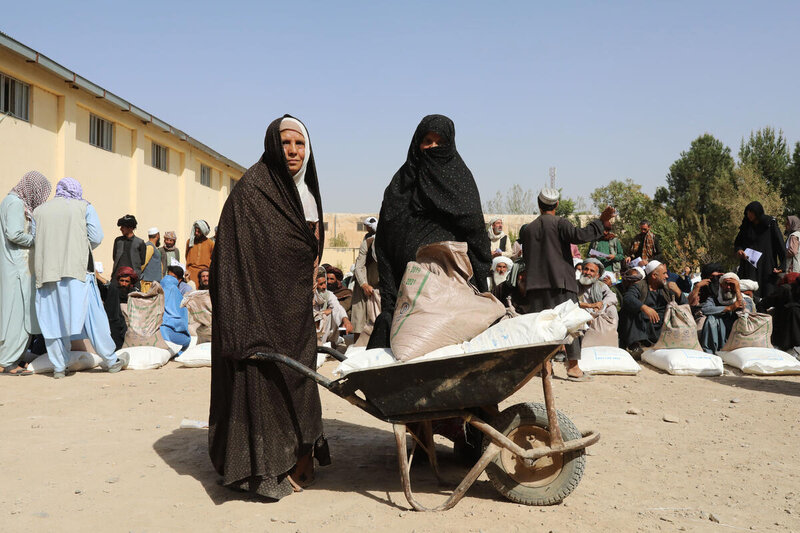 Lee is also worried about how things will develop in the longer term: "The world's eyes are on Afghanistan at the moment … there is a lot of interest, including from donors. My fear is that six months to a year from now, that's forgotten and I certainly don't see the needs disappearing, not even decreasing."
Among the Afghan nationals working for WFP, she adds, are parents who fear for their children's futures.
"We have staff with daughters who have had a good education," said Lee. "They want their daughters to have that education and right now, they don't know what the future holds for them."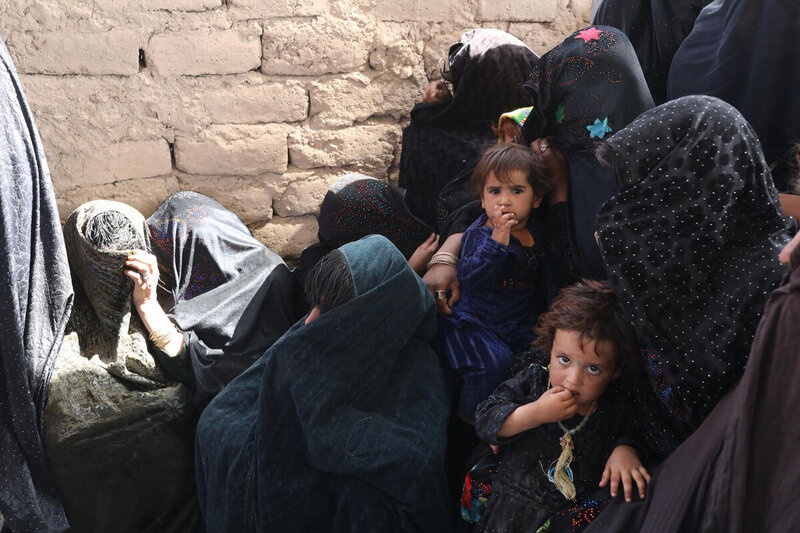 Bauer added: "The majority of Afghans will need humanitarian aid … the entire country will need support and it's urgent.
"No one wants to see Afghan children die as a result of, you know, politics, essentially. This is one of the worst food crises in the world in terms of numbers, in terms of severity. It's got different causes, but it's basically two tracks... what's happened on the political side, but also what's happening on the agrometeorology [or climate change] side.
"With no assistance, people will take years to get back on their feet – we might be sowing the seeds of bigger problems if we don't respond now," Bauer concluded."
Now is the
time to act
WFP relies entirely on voluntary contributions, so every donation counts.
Donate today