Afghanistan: The time to act is now
World Food Programme calls for urgent funding to avert 'total catastrophe' as humanitarian flights to Kabul resume
, WFP staff
"The time is now, we cannot wait six months – we need the funds immediately so we can move the supplies, to pre-position before the winter sets in. We cannot turn our back on the people of Afghanistan."  With these words, World Food Programme (WFP) Executive Director David Beasley called for immediate and generous donor support at a high-level meeting in Geneva this week.
Meanwhile, the WFP-led United Nations Humanitarian Air Service (UNHAS) has resumed flights to Kabul, enabling humanitarian responders and much-needed relief items to reach desperate Afghans in multiple locations across the country.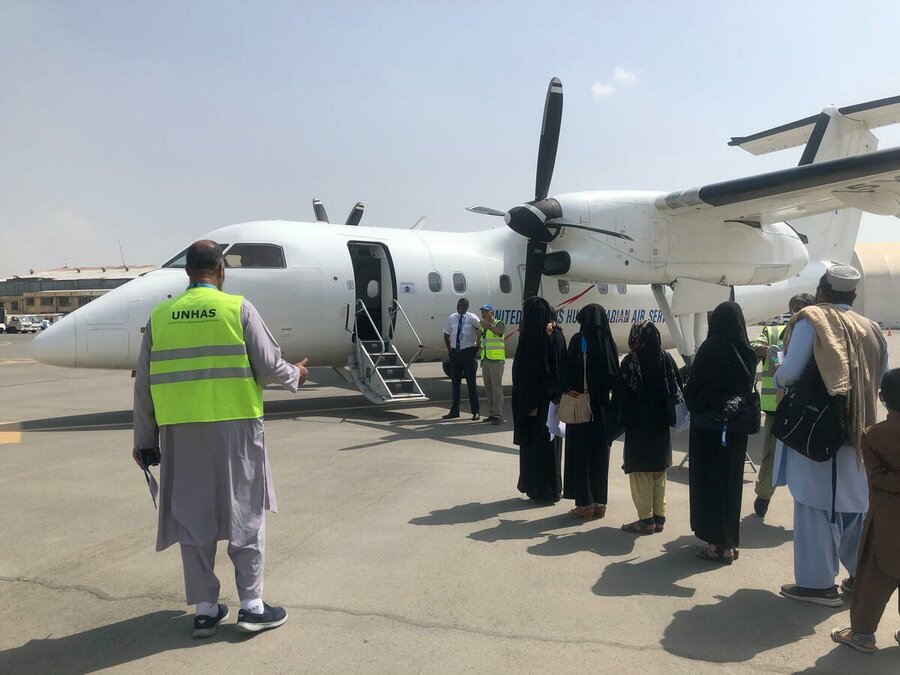 WFP Afghanistan Country Director Mary-Ellen McGroarty described the restarting of flights into Kabul as a "turning point". "Getting aid workers and relief cargo into and around Afghanistan is vital if we have any hope of preventing a total catastrophe," she said.
However, keeping these crucial air services going requires US$30 million, on top of the US$200 million WFP urgently needs to replenish its food pipeline and transport supplies to strategic locations within the country before the winter snows cut off entire areas from assistance.
Even before the recent Taliban takeover, the situation in Aghanistan was immensely complex, with one in three people facing severe hunger. Crop loss caused by drought means the country lacks 40 percent of the wheat it needs this year, while the cost of living is increasing, with the prices of basic food items like cooking oil now at all-time highs. Levels of acute malnutrition are above emergency thresholds in 27 of 34 provinces, and expected to worsen with almost half of children under 5, and a quarter of pregnant and breastfeeding women, in need of life-saving nutritional support over the next 12 months.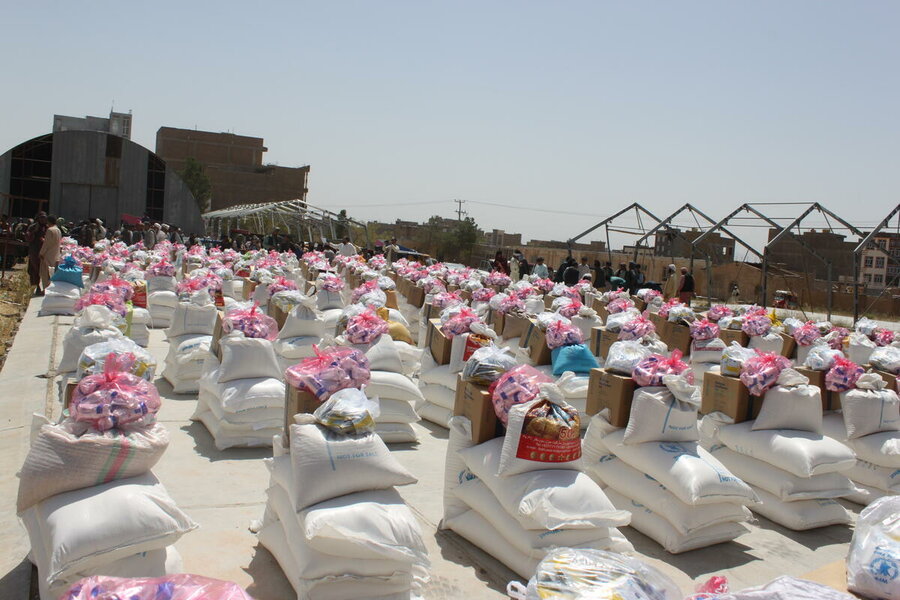 Despite challenges, WFP food convoys are moving across the country. Since the beginning of 2021, 6.4 million people, including 470,000 internally displaced, have received WFP assistance. Among those reached are 170,000 pregnant and breastfeeding women, and 750,000 young children who risk becoming malnourished without treatment. Since the beginning of August, WFP has deployed an additional 34 mobile health teams (making a total of 117 teams) to address the difficulties people face in accessing clinics.
"We have 467 employees on the ground in Afghanistan, and they are putting their lives on the line every day to make sure that people don't suffer," Beasley noted as he reiterated his call on donors to step up their support before it is too late for millions of people.
You can help families in Afghanistan
WFP relies entirely on voluntary contribution, so every donation counts.
Donate now