Africa day comment: WFP and the African Union work to end hunger and food insecurity
Together, the World Food Programme and the African Union are overcoming challenges with programmes such as school feeding
, Hameed Nuru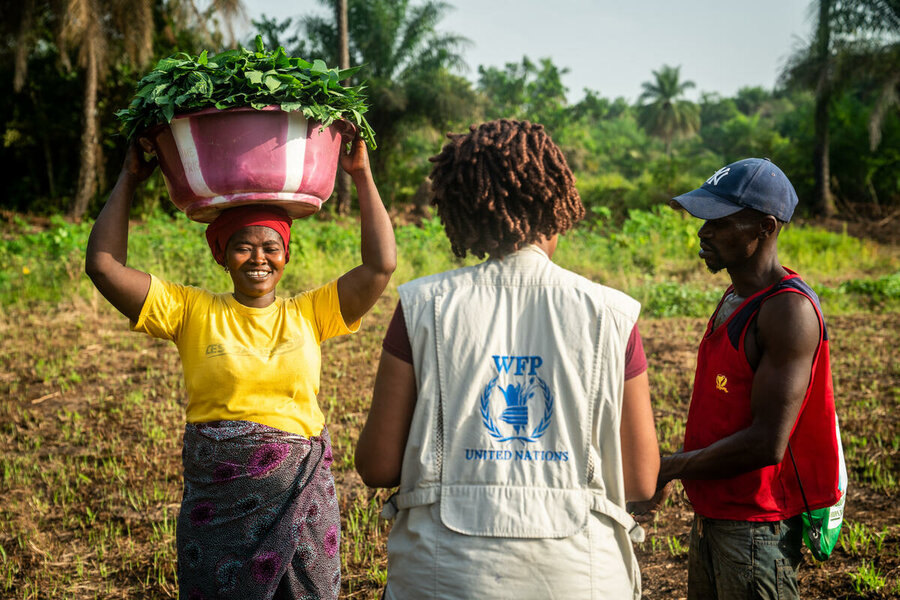 We often hear that Africa is a place of multiple challenges – hunger, conflicts and erratic weather driving millions of people into food and nutrition insecurity and ever deeper into poverty. We also know that Africa is a land of plenty, full of potential. Be it in its vast arable lands, resources, its rich and diverse cultures, or the love we have for our communities and neighbours: this is the Africa I know.
The resilience and entrepreneurship of its people – more than 75 percent are below the age of 35 – position the Continent as a strategic player in international social-economic affairs. Sadly, however, we do not hear much of the opportunities, the prospects or the vision and efforts of its leaders in ensuring the Continent thrives despite the challenges.
The WFP values saving lives and changing lives
Learn about the core principles and standards inspiring our daily work to put an end to global hunger and malnutrition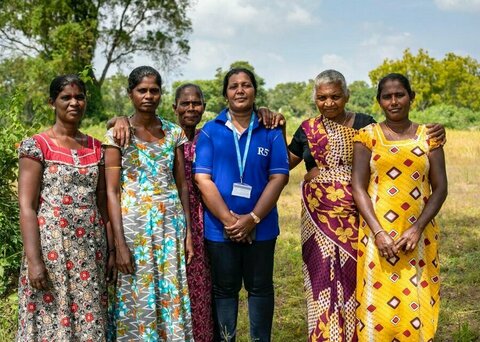 This year, we marked Africa Day, as we do each year on 25 May, and the founding of the Organization of African Unity. The OAU later transitioned to the African Union (AU), and I want to take this opportunity to reflect on some of our triumphs and highlight the role of WFP partnering with governments and communities to change the narratives and contribute to transformations on the Continent.
Our history in Africa is as vast and diverse as the Continent itself. We first set foot in Africa 60 years ago with the launch of WFP's first development programme for the Nubian people of Sudan in 1963. That same year, we launched WFP's first school meals project in Togo.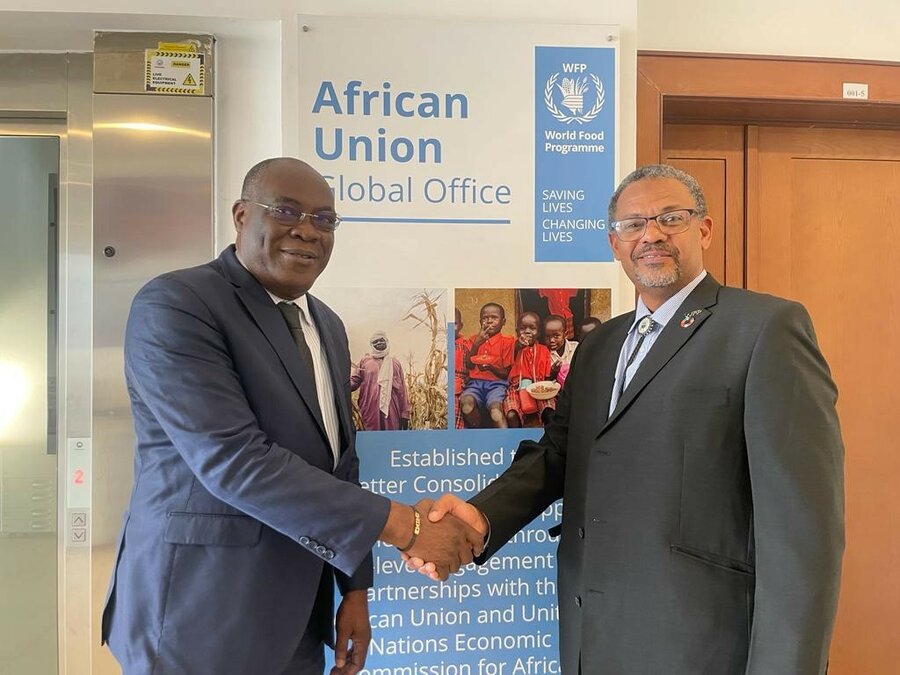 Today, Africa is at the heart of WFP operations. The agency spends more than 50 percent of its global assistance in Africa and has remained a key strategic partner for the AU and its member states to help reset the trajectory towards zero hunger.
As the largest humanitarian agency on the Continent, WFP saves lives; and, with a strong focus on development, it changes lives. In 2022, we reached over 78.6 million people in Africa thanks to our 10,000-strong staff across 46 countries.
---
WFP and AU Agenda
As part of its pursuit of an African renaissance, the AU sets the political and developmental agenda for the Continent including norms, treaties and policy frameworks to drive the "Africa We Want". These are aimed at achieving Agenda 2063 – a 50-year roadmap for socio-economic transformation and sustainable development.
WFP leadership saw the critical need of engaging with the African Leadership and decision-makers, establishing the WFP African Union Global office as a liaison office in 2007, focusing on strategic engagement, addressing policy, advocacy and resource mobilization through the lens of hunger, food security and nutrition support. 
Our partnership with the African Union Commission and its institutions has since seen great strides in a range of flagship programmes.
Home-grown school feeding is a case in point. WFP projects currently reach 66 million children in 54 countries – creating 4 million jobs, these are 84 percent domestically funded. In addition, 80 percent of African countries have adopted school meals policies, ensuring quality, and standardization of programmes across the board.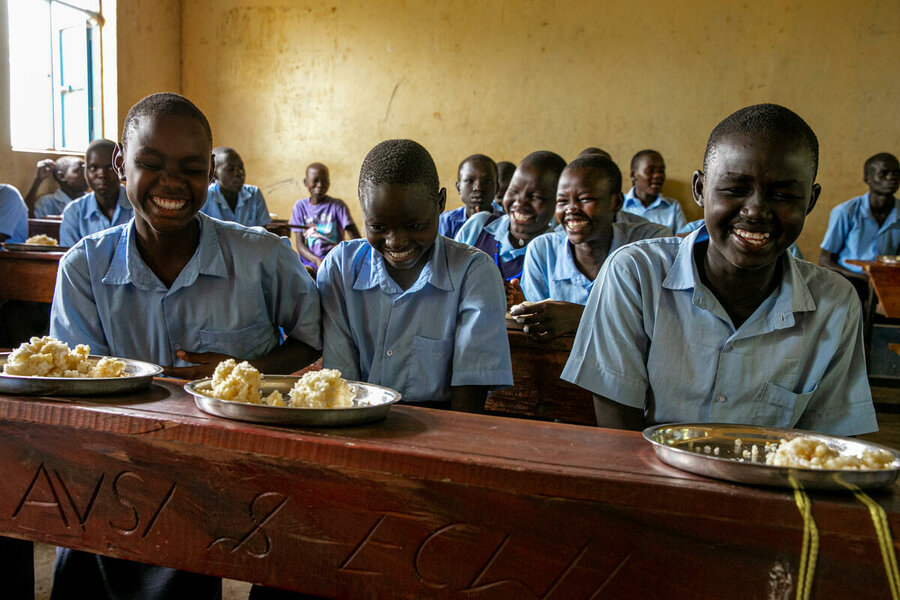 WFP has also been instrumental in the design of ongoing AU initiatives such as the AU Humanitarian Agency, which WFP backed at the Heads of State Summit in Malabo, the capital of Equatorial Guinea, in May 2022. (That saw the pledging and commitment of US$177 million, in addition to technical expertise support.)
A new area of WFP-AUC engagement is peace and security, using food as a tool for peace. 
For Africa Day we've reaffirmed our commitment to continuing our WFP partnership with the African Union and its member states, ensuring that food security and nutrition are kept high on the AU's political, social and economic agenda so as to achieve an Africa with Zero Hunger. 
We are confident that with continued commitment and partnership, we can build a brighter future for all Africans, and ensure that every person has access to the nutritious food they need to live healthy and active lives
Hameed Nuru is Director of Africa Union Global Office and Representative to the African Union Commission and United Nations Economic Commission for Africa 
Now is the
time to act
WFP relies entirely on voluntary contributions, so every donation counts.
Donate today