Bangladesh: 'I'm graduating, other girls are being forced to marry'
To mark the international day for the elimination of violence against women, the World Food Programme (WFP) reached out to Lucky, a Rohingya refugee in Cox's Bazar and advocate for women's rights and equality

, Brook duBois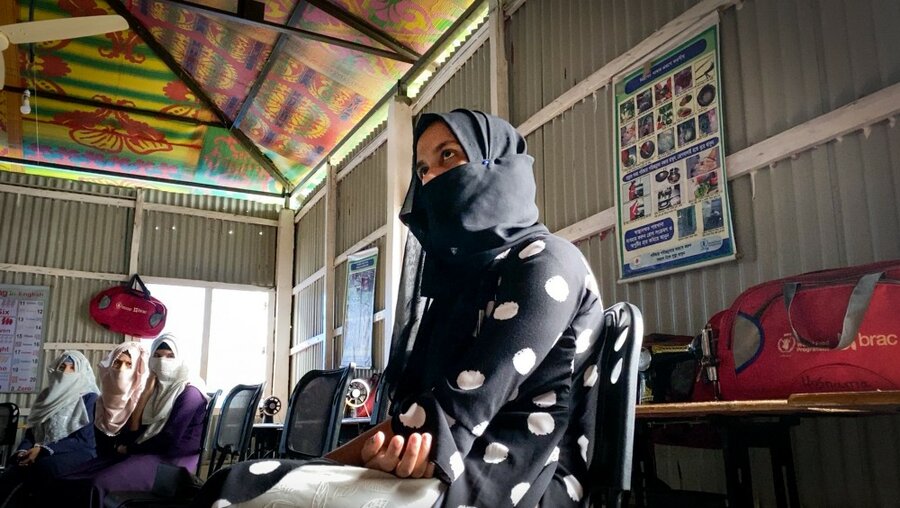 On 25 November, the UN's UNiTE by 2030 to End Violence against Women campaign launches its '16 days of activism against gender-based violence'. 
This year's campaign draws attention to how the COVID-19 crisis has led to an alarming increase in multiple forms of violence against women and girls, especially physical, psychological, sexual and economic forms of domestic violence fuelled by household economic and food insecurity and confined living conditions due to lockdown and social isolation measures.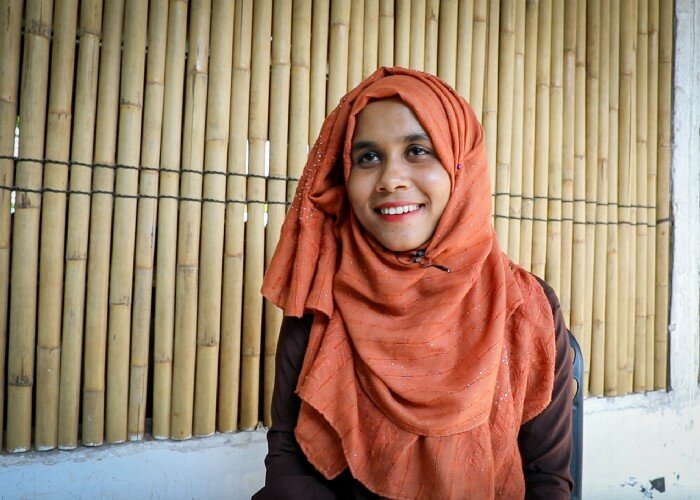 From Lucky — a resident of Cox's Bazar, Bangladesh, where WFP assists up to 900,000 people there with in-kind food assistance.
Like many people, the coronavirus pandemic changed my life. I'm not meeting my friends, I'm not going to university, and I'm studying online. But I'm working to spread awareness on the virus to keep my community safe.
From India in solidarity: Ending the 'shadow pandemic' of violence against women
As the UN kicks off its 16 Days of Activism Against Gender-based violence, Ardhana Srivastava, from WFP's India office, spells out the link between GBV and food insecurity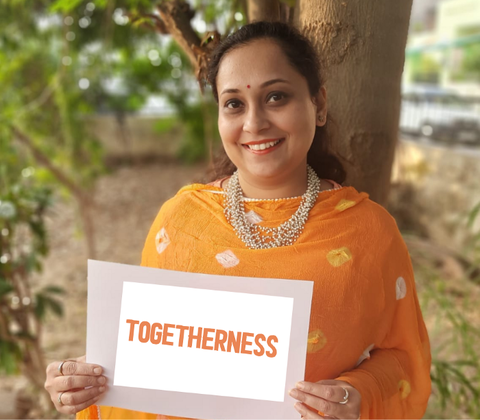 You could call me Lucky. I am really lucky! My life has been full of opportunities that most girls around me don't get.
At 18, I see girls my age and younger being married off instead of getting to go school or work. While my parents have stood by my right to get an education, families around us are increasingly pushing their daughters into child marriage.
My parents believe I have a right to education. They have helped me pursue my studies and I'm now one of a handful of Rohingya refugees enrolled at Asian University for Women (AUW) in Bangladesh. Though, our neighbours still ask my father why he isn't forcing me to get married. My father always says: "She has to get an education first."
I feel like child marriage among Rohingya girls is gradually increasing month by month and day by day. At the ages of 12, 13, and 14, many girls are being forced to marry by their families. But too many of them don't understand what is happening and they don't understand they should have a choice.
Child marriage disproportionately affects girls, putting them at increased risk of violence, exploitation and abuse and places more barriers in their way to study or work.
As a WFP volunteer, each day I visit families across the refugee camp where we live. In some neighbourhoods I see boys and girls getting equal opportunity to study or work. But in many others, they are not. There are still people who believe girls shouldn't go to school, to university or to leave their shelters.