'Becoming a humanitarian was my way of saying no to what was happening in Syria'
A World Food Programme Local Security Agent talks about the challenges of keeping humanitarian workers in Aleppo safe

, Hussam al Saleh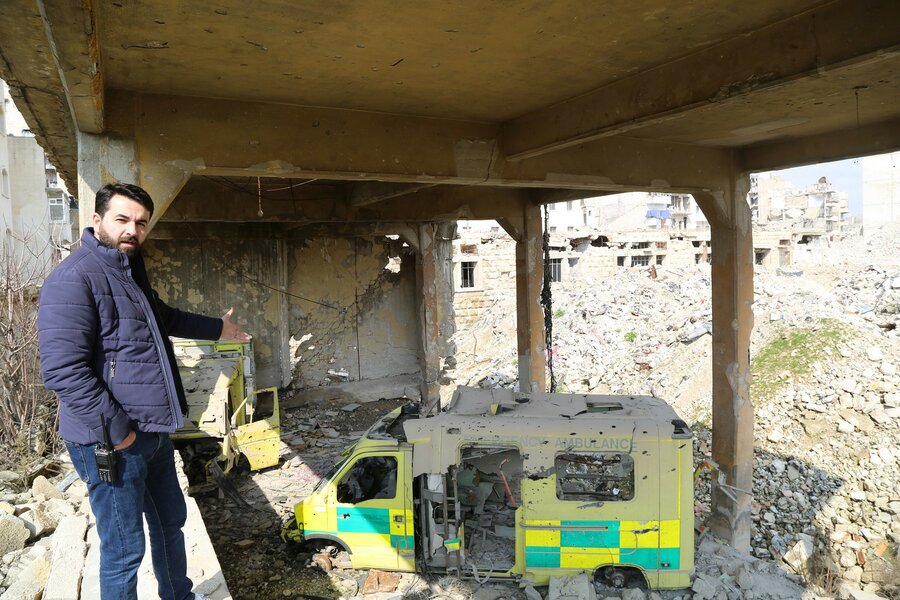 Each month the World Food Programme delivers emergency food assistance to 4.8 million people across Syria. To make this happen, an entire team of staff must come together to plan, pack, drive and distribute food to families who have lived through a humanitarian crisis.
WFP has staff from around the world working in Syria, and the majority of them are those who saw their own homes, neighbourhoods and cities changed forever by the conflict. Among them is Mohammad Bashir Summakie.
'My father never closed his shop when he wanted to pray, he used to put a chair in the entrance and went to the mosque. Aleppo was the safest place'
Born in Aleppo, Bashir worked on the front lines of the crisis as the city he knew and loved changed irreparably before his eyes. Today, he's a Local Security Agent with WFP, and it's his job to keep his colleagues in Aleppo safe.
Calm, kind and just the sort of person you'd want to have in a crisis, Bashir shares his story and his hopes for the future of Aleppo.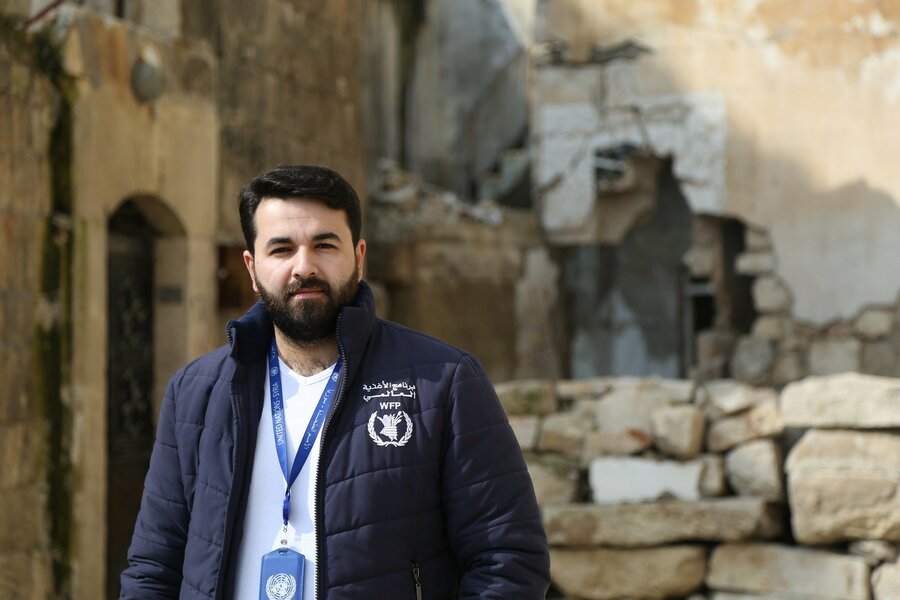 Now is the
time to act
WFP relies entirely on voluntary contributions, so every donation counts.
Donate Today